Fundraiser Information
Tickets are now available for the Canuck Place Fall 50/50 Raffle!
A full life has a million moments, and at Canuck Place we believe that the shortest lives should be the fullest of them all.
Purchase your tickets today for the Canuck Place 50/50, presented by RE/MAX Agents of the Lower Mainland, to support care at Canuck Place and give yourself a little something to daydream about! What will you do if you win half the jackpot?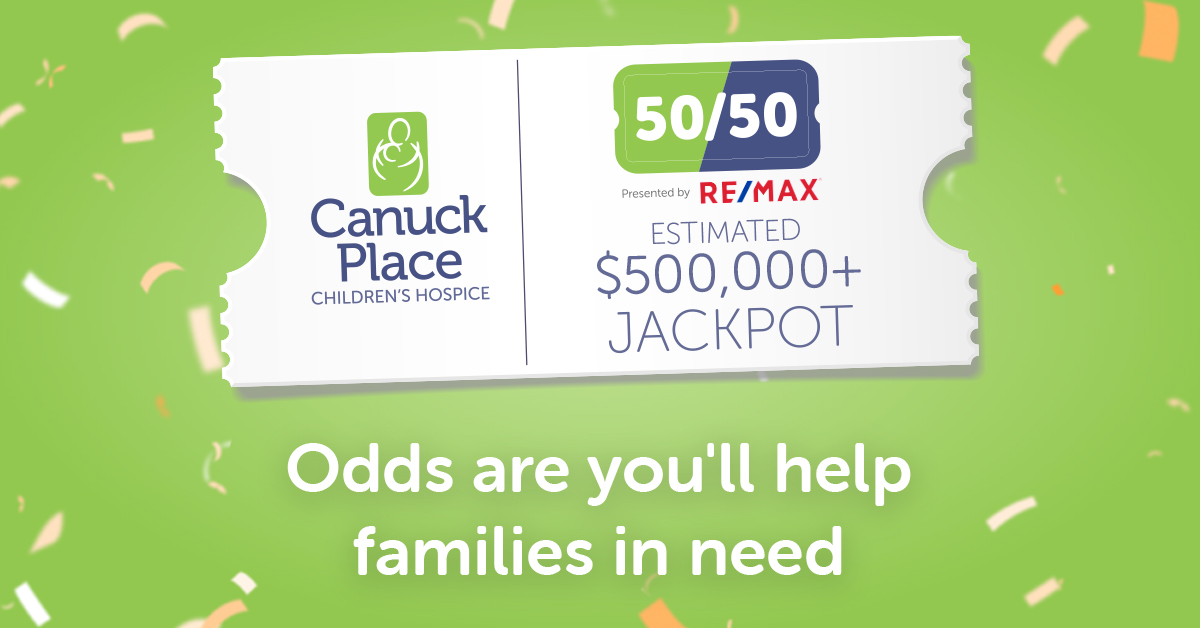 Ticket sales end on Tuesday, October 4 at midnight.
Presented by