Canuck Place Careers
Canuck Place careers are full of connection, community, and care. We aim to nurture a supportive culture rooted in compassion, collaboration and support while providing expert care to children and families.
Our team includes individuals with a special blend of sensitivity, compassion, and appreciation for life. We offer competitive compensation and a benefits package focusing on wellness and self-care.
Canuck Place is where no moment is missed. A place where you can make a difference.
Working at Canuck Place is exciting, challenging, moving, and rewarding.

Recreation Therapist
Each day I walk with families and celebrate the moments that hold magic and beauty. You can't not be deeply affected by that.

Counsellor
It's people-centered, positive, warm, welcoming, comforting, and peaceful.

Registered Nurse
Every day, I feel inspired by the people I work with. It's nice to be able to support the children and families so fully.

Manager of Recreation Therapy
Everything I do is helping children and families. It's a very rewarding place to work.

Business Analyst
Canuck Place feels like a home. There's compassion and care behind everything we do.

Corporate & Youth Partnerships Officer
Every day I come to work excited about the people and the work we do.

Communications & Campaign Specialist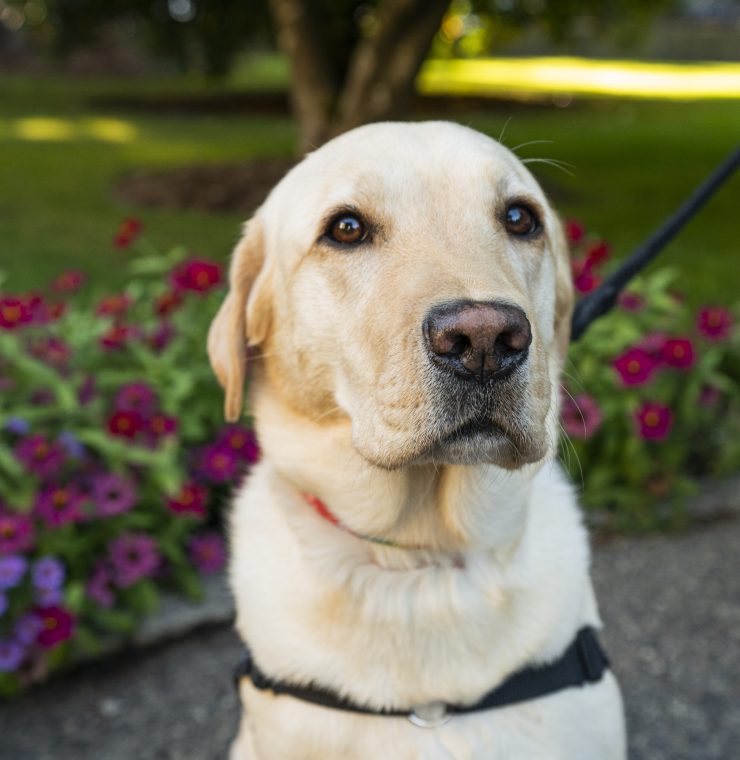 July Employee of the Month
GAIA
Gaia is our Accredited Facility Dog who works full time for Canuck Place with support from our partners Pacific Assistance Dogs Society (PADS) and YVR for Kids.
Gaia supports the care of children with life-threatening illnesses and their families at both hospices as well as in-home and in-hospital. With a wag of a tail, a compassionate demeanor, and a genuine interested in healing families, it's no wonder Gaia is such an important addition to our team.
Perks and Benefits
100% covered by canuck place starting day 1 of your employment
Our diversity, equity, inclusion, & belonging partners
At Canuck Place, we have more work to do to advance diversity and inclusion. We're actively working to build a culture where difference is valued. We're committed to inclusion across gender identity or expression, sexual orientation, religion, ethnicity, age, neurodiversity, and disability status. We strive to empower team members to bring their full, authentic selves to work.