How is Canuck Place funded?
We rely on the generosity of individuals, companies, community partners, and the provincial government.
For almost three decades, the Canucks for Kids Fund has brightened days with funding (annually about 4% of our overall operating), player and mascot visits (hi Fin!) and event tickets.
Simply put, your support ensures children receive the care they need, where and when they need it.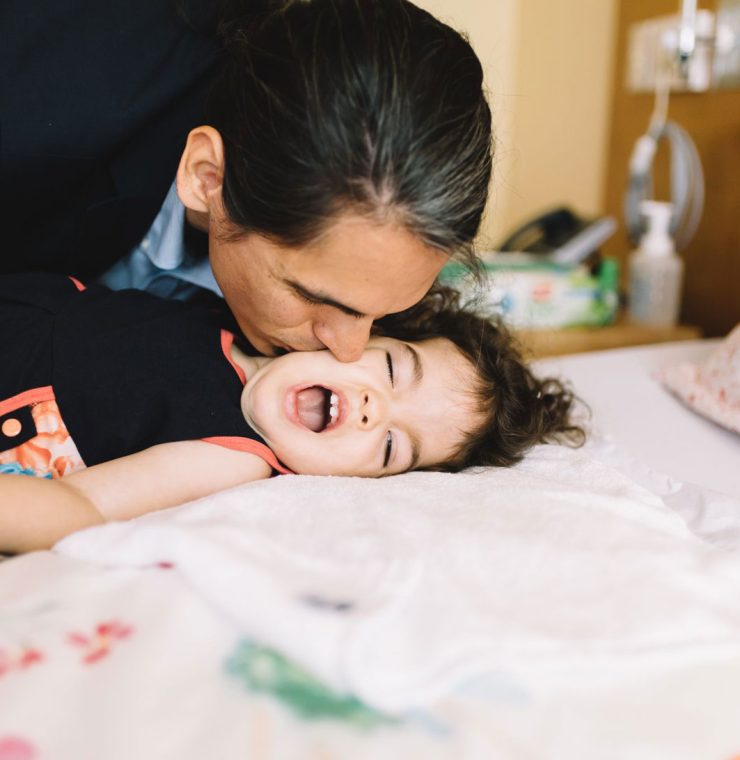 Where does the money go?
We work with families to navigate all stages of a child's illness.
But children aren't just little adults—they're kids. Recreation therapy creates moments to remember. Play, art, and music therapy help children and siblings express and process complicated feelings.
We also help children and families find the courage to face the unknown, with end-of-life care and grief and bereavement support.
Donors to Canuck Place 9,286
Generous donors provided support for Canuck Place in 2021/22
Volunteer Hours 5,259
Contributed by 164 volunteers in 2021/22 (prior to the pandemic, more than 400 volunteers contributed over 24,000 hours each year)
Kids for Kids $44,422
Raised by young philanthropists (age 19 or younger) to support children and families at Canuck Place
We Rely On Your Generosity 60%
Portion of Canuck Place's operating budget that is raised by individual donors, companies, and community partners
Monthly Donors 3,551
Number of Courage Builders who make regular monthly donations to Canuck Place
Corporate Donors 794
Generous businesses who support Canuck Place through payroll giving, brand partnerships, corporate volunteering, and event sponsorships
Gifts 49,360
Gifts made to provide care for children and families at Canuck Place
Your impact in 2020/21
Life-threatening illnesses don't stop in a pandemic. In 2021/22, we increased our services while also taking pandemic measures to support a safe environment for children, families, staff, and volunteers. We continue to see an increasing demand in the need for our services, and we are grateful to the donors who make our program possible.
Annual Reports
Caring for children and their families is, and always will be, at the heart of the mission of Canuck Place. See what we've been working on and the impact of your donations. Together, we can give short lives the gift of great days.
Audited Financial Statements
Every dollar donated helps Canuck Place care for terminally ill children that need care, as well as support their families through the toughest of times. Here are our most recent audited financial statements.