Our program is different. Here's how.
Canuck Place services support families through their journey. A children's hospice differs from an adult hospice. We provide comfort and clinical care to children with progressive, life-threatening illnesses. And we offer respite services for families. But more, we provide time for play, learning, laughter and making music. We make sure no moment is missed.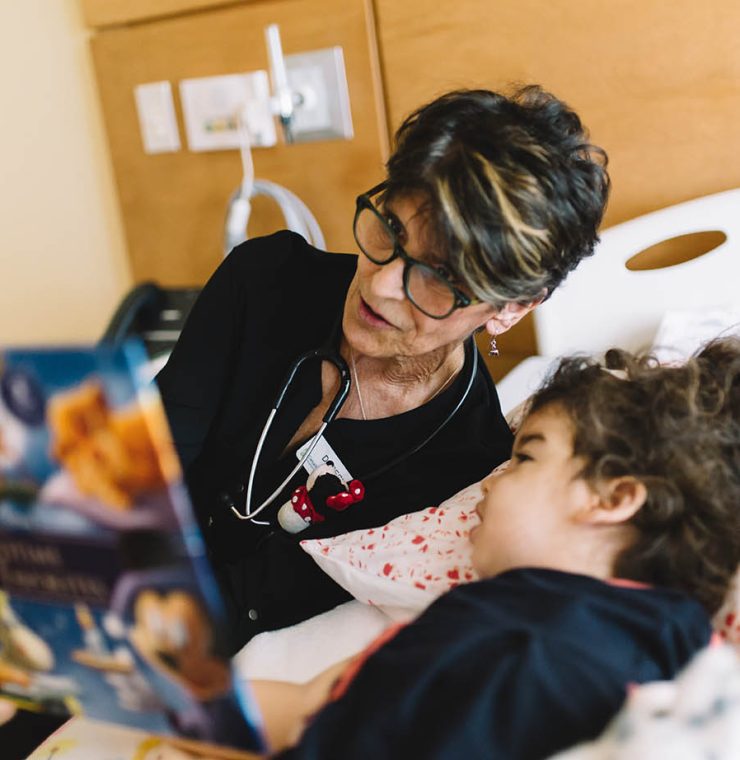 Clinical care
We provide a 24/7 hospice care at our locations in Vancouver and Abbotsford. As well, our extensive outreach program meets ever-increasing demand. Our nurses, counsellors, physicians and clinical support team members are experts in the field of pediatric palliative care. Families caring for their child at home take comfort knowing this expertise is just a phone call away, at any time of the day or night.
The vast majority of our operating budget goes to medical and nursing care. We take great pride in knowing we do everything possible to alleviate pain and suffering.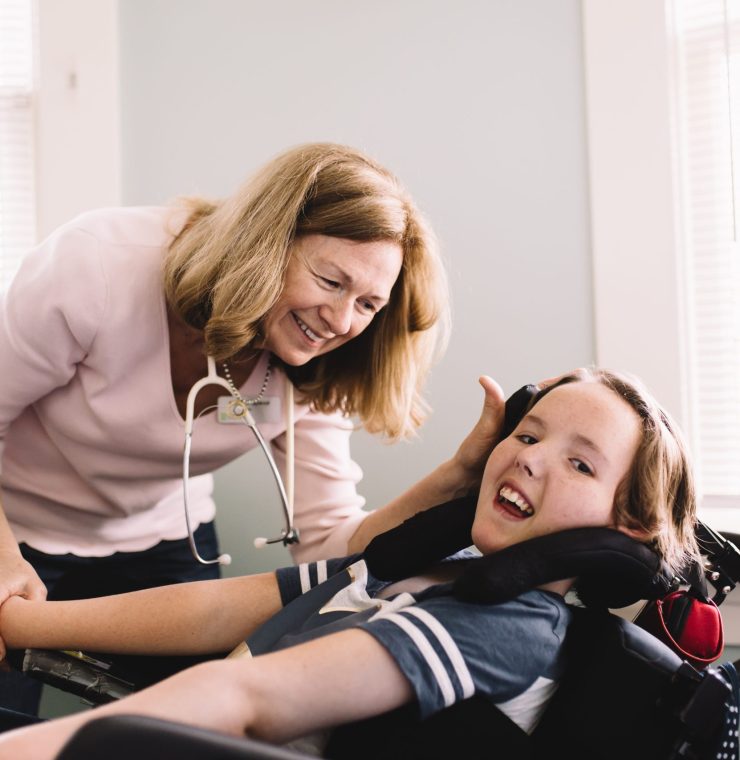 Pain and symptom management
Your child's comfort is a priority. We focus on the needs of the whole person—physical, emotional, spiritual, and social—while providing comfort and addressing your care goals. Symptom management is provided in hospice, through consultation in hospital, or at home. While you are at home with your child, you receive symptom care and general support through the 24-Hour Clinical Care Line.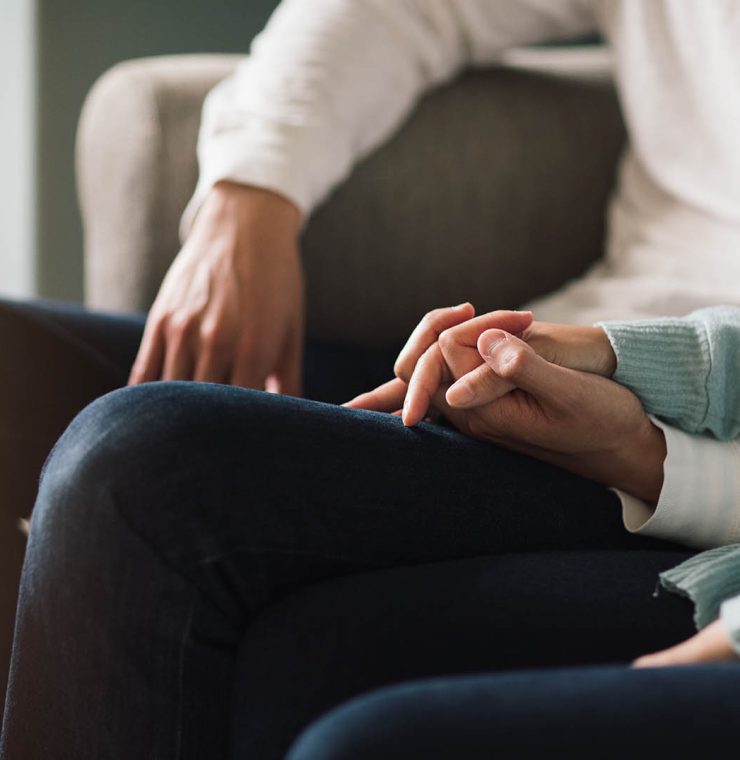 Exploring big questions together
Children and youth often have thoughts and questions about their health conditions and what is happening in their body. Our care team is experienced in taking a family-centred approach to these discussions. We work together with children/youth and their families to explore these big questions in safe spaces.
Care coordination and co-management of a health condition
As a member of your care team, Canuck Place works with other health-care providers supporting your child and family. We will consult and collaborate to promote continuity of care and plan for transitions. Together, we improve comfort, quality of life, and well-being—for the child and the entire family. Our team works with health-care providers in your community, in hospital, and in other care settings such as ambulances. Everything we do is to support your child, family, and health-care goals. Care coordination examples include support with planning a complex discharge and perinatal palliative care planning.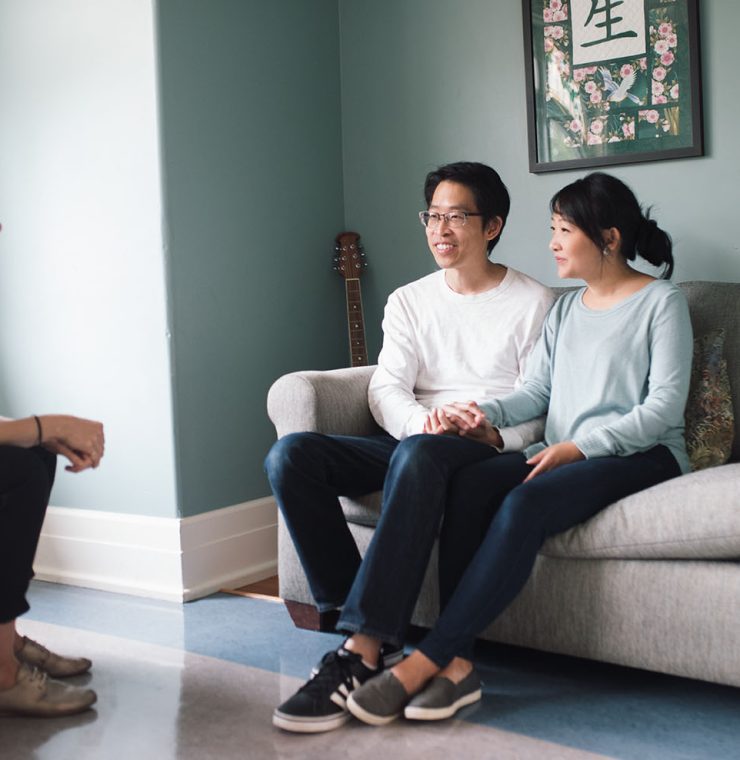 Pediatric palliative care Advance Care Planning
Advance care planning (ACP) explores what matters most to your child and your family to help guide future health-care decisions at times of uncertainty. ACP involves the concept of parallel planning. We plan ways to enhance a child's quality of life, while also planning for the potential "what ifs". Canuck Place also supports perinatal palliative care planning for families who require support during pregnancy.
Canuck Place can support pediatric ACP in hospice, in hospital or in your home, virtually, in-person or by phone at any time.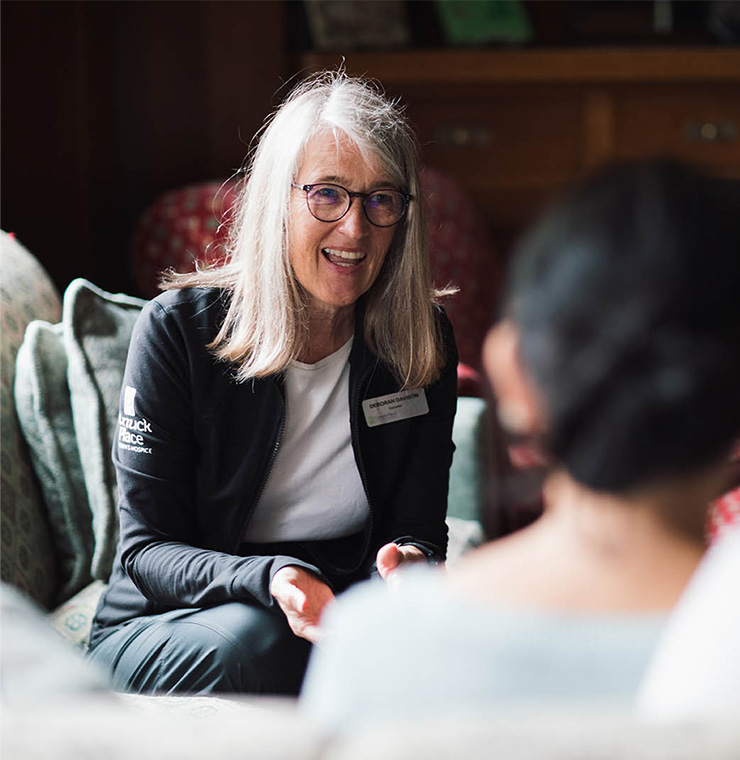 Counselling support
The counselling team supports the entire family's mental health, wellness, and quality of life. Connect with a counsellor by phone, virtually, or in person. Counselling services are offered to families, and consults are extended to others involved in your child and family's life. This helps your community adapt and adjust to the impact of caring for a child with a serious illness.
We acknowledge that families must navigate many decisions about care. You might struggle to cope with grief, loss, and its impact on your family. The counselling team provides safe, confidential care and compassionate guidance to support your family's experience.
Our services include spiritual counselling, education, advocacy for resources, group support, and support for grief and loss. We also offer expressive therapies: play, music, recreation, and art. These allow children the opportunity for self-expression while processing thoughts and feelings. Services are offered individually, as a family, and in groups. Please ask a care team member if you wish to connect with a counsellor.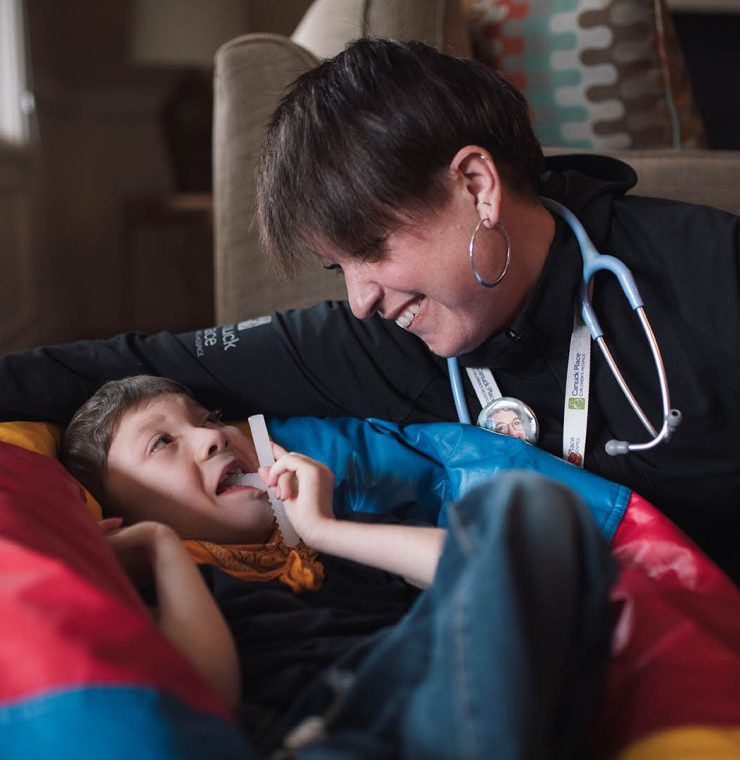 Respite services and hospice care
Medical respite care provides your child with round-the-clock nursing and gives you, as caregiver, a break. Canuck Place offers in-house respite at both hospice locations. We'll care for your child for 24-hours every day, for a pre-arranged time, allowing your family time to connect and rest. You may choose to stay in one of the family suites, or do something else while your child receives expert, loving care.
Comfort is always the focus and we aim to create unique, individualized care plans. A respite stay also provides the time for ongoing assessment of your child's health and symptoms.
All meals and amenities are provided. During respite stays, children attend schoolroom lessons with a Vancouver School Board teacher and Special Education Assistant. They spend time immersed in music, art, and recreation.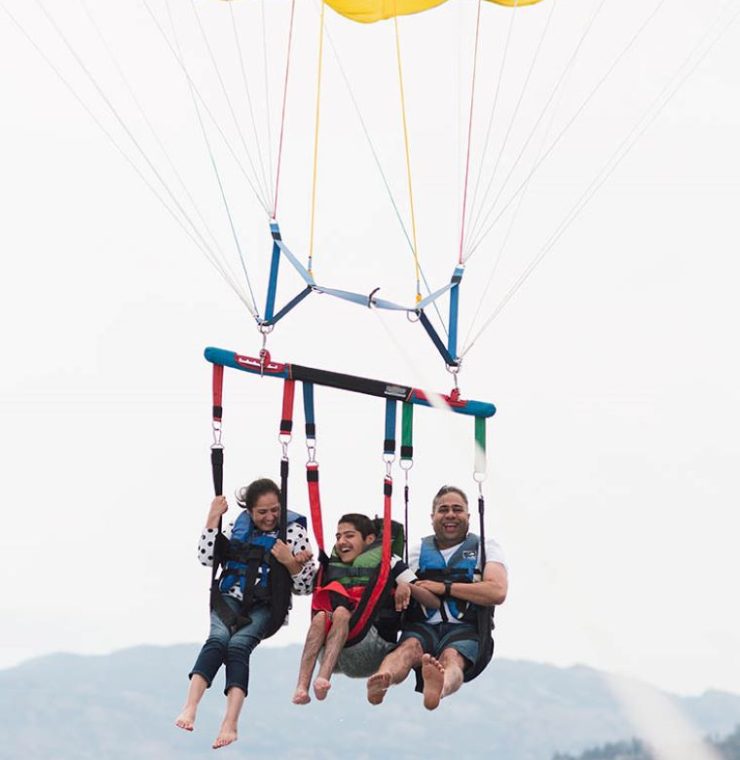 Recreation therapy
The recreation therapy team considers the interests, needs, and physical abilities of each child and the whole family. You'll make the most of your time together, whether staying in hospice or at home. We often have tickets, or can get discounted tickets, to local attractions. Our team has a long list of entertainment ideas for families and can suggest local transportation options. We also refer families to wish-granting organizations. We provide adaptive equipment and resources to accommodate children with physical limitations. And we have a structured program of memory-making activities throughout the year.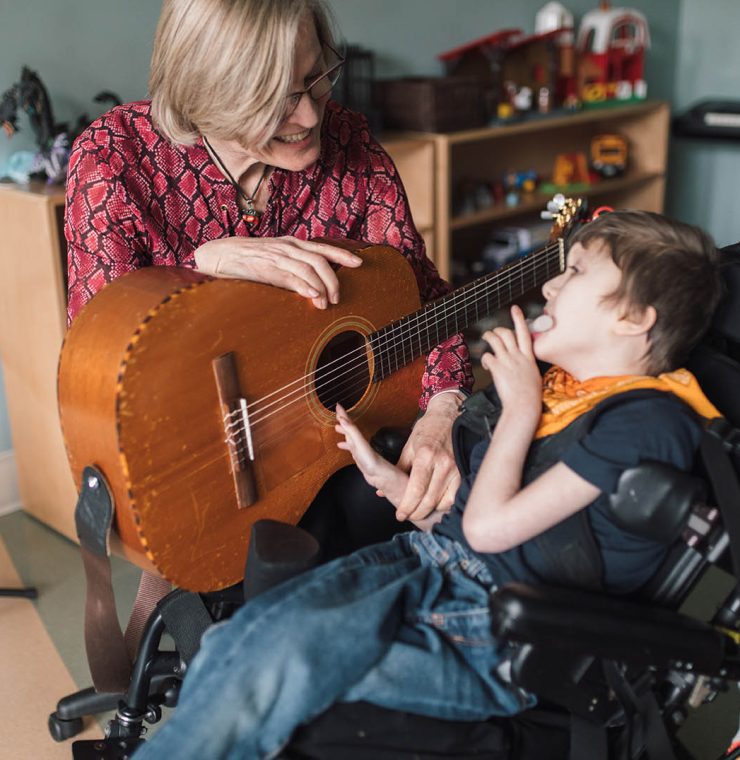 Music therapy
Music therapy provides children and siblings with powerful ways to process and share emotions. Musical expression can offer comfort and allows a child to communicate without words. Moreover, while with the music therapist, a child experiences those moments as a musician—not as a child with a life-threatening illness. Individual, group, and family sessions might take place at the child's bedside, in the music room, or in the garden. Children of all abilities can make music, using the electronic and adaptive instruments we provide. The therapeutic use of music is also integral to our counselling and bereavement services.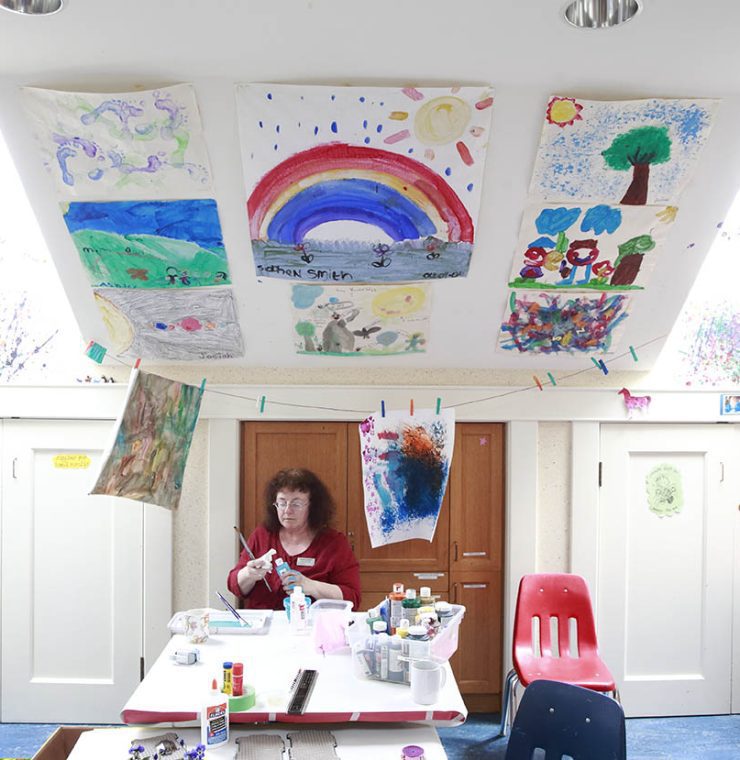 Education and art
We create an environment that encourages kids to be kids. Children and siblings staying in hospice thrive through daily schoolroom lessons with a teacher and educational assistant. Our program includes arts-and-crafts activities where children benefit from self-expression. Photographs and clay sculptures capture love in the moment. These and other creations become cherished objects that provide solace after a bereavement. By learning and making things, children live life to the fullest. And families become grounded in a sense of normalcy.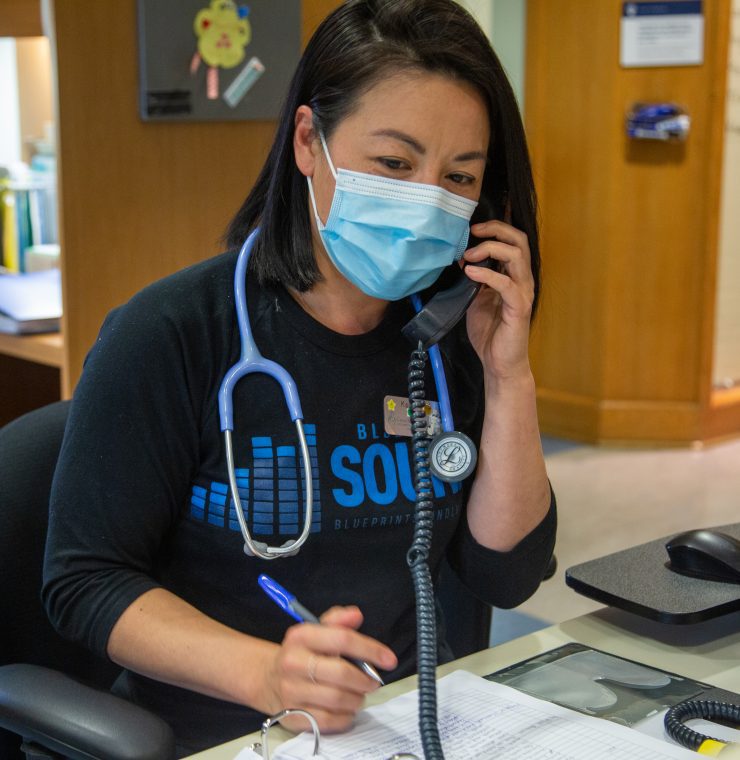 24-Hour Clinical Care Line
Being caregiver for a child with a progressive illness is stressful. Conditions can change quickly and you don't always know what to do. Families at home can access the 24-Hour Clinical Care Line, so you don't feel alone when making important decisions. We will take your calls every day. In the middle of the night. Whenever you need us. Our clinical staff will answer your questions and guide your care decisions. Other health-care professionals involved in your child's care can also consult with the care team. Phone: 604-742-3475 or toll-free at 1-877-882-2288.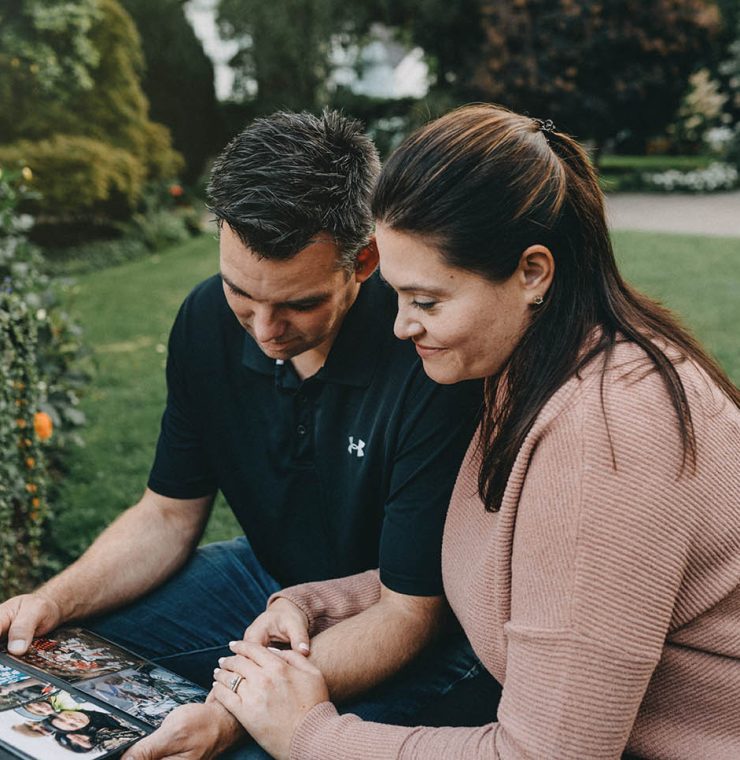 End-of-life care
When signs suggest that a child's time could be short, we focus on managing symptoms. By increasing comfort and improving quality of life, we can make the most of every remaining moment you have together. The care team is here to support your family and offer guidance during this uncertain and emotional time.
We collaborate with your family to decide where your child should receive end-of-life care. We'll consider many factors relating to the specific care required and the resources available. Our team will always act in the best interests of the child and your family. Working with your healthcare providers, community, and family members, we'll create an environment that provides a comfortable space where you can spend meaningful time together. Your family's unique needs will always be respected. When a child has a serious illness, time is uncertain. As your child's condition changes or stabilizes, our team will work with you to support the follow-up care. We will help you plan and adjust as needed at every step of your journey.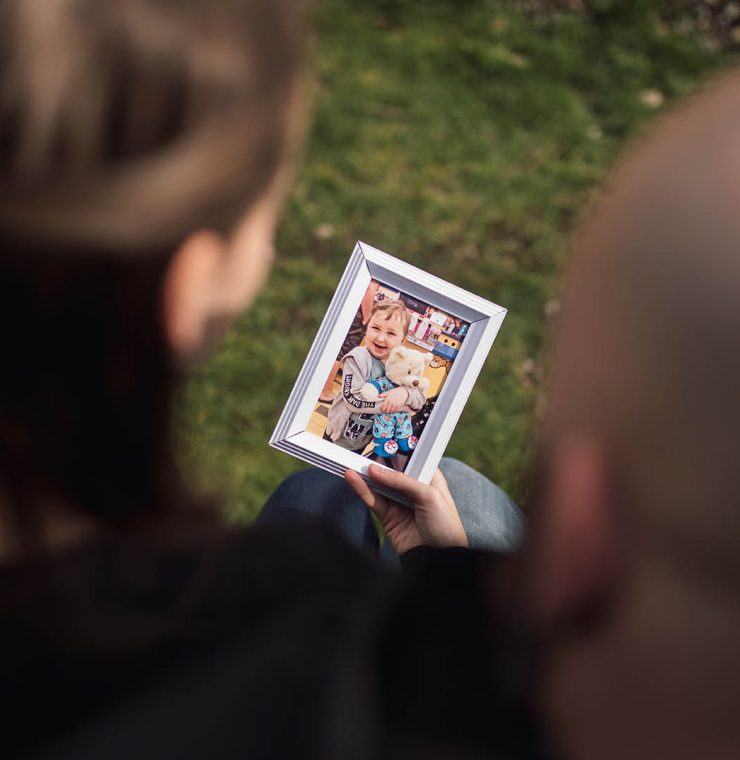 Bereavement services
No parent can prepare for the loss of a child. Canuck Place supports families as they move through the complex emotional landscape that comes with losing a child. We provide families with bereavement services and follow-up support for several years following the death of a child. The counselling team is available at both hospice locations and on an outpatient basis.
The counselling team can direct families to other resources that support mental health, adjustment, and wellness through this difficult time. Canuck Place introduces a community of other families familiar with the journey, providing a sense of belonging. A counselling team member will reach out to families to explore their needs and explain the different services. When families are ready, we are there to help life move forward.