Our commitment
At Canuck Place, we are committed to pediatric palliative care research. Knowledge is powerful and transformational. That's why Canuck Place is committed creating and sharing knowledge. We collaborate with the BC Children's Hospital Research Institute, and the research lab team meets regularly to review, process, plan, and share pediatric palliative care research projects.
Research allows us to provide better care for the children and families at Canuck Place.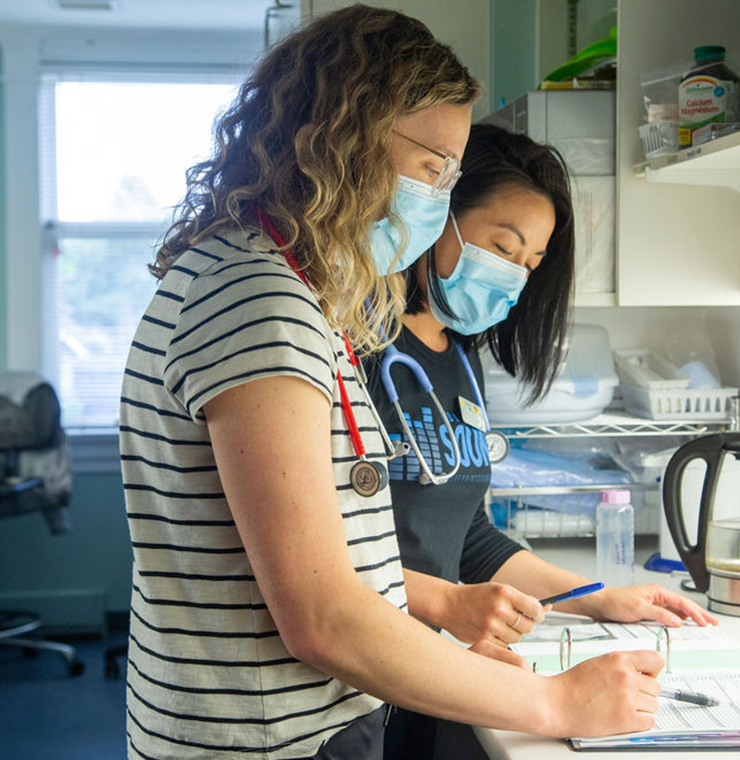 Why invest in pediatric palliative care research?
Pediatric palliative care differs from adult care, with different conditions, care, and trajectory. That's why our research focuses on longitudinal studies of children with life-threatening illnesses, epidemiology of children with these conditions, and outcomes of care. It also looks at how pain and symptoms are assessed and managed, and how non-verbal children with neurological impairment experience care.
Research Initiative
The Canuck Place Research Initiative is part of a national, interdisciplinary network of clinicians and researchers. Pediatric palliative care has become an innovative field through the support of Dr. Hal Siden, principal investigator of the Siden Lab; BC Children's Health Research program, and Canuck Place. We're grateful to the Canadian Institutes of Health Research and PedPalASCNet for supporting this research since 2004.
The Research Initiative aims to improve the quality of care for children, youth, and their families living with life-threatening conditions, by increasing the capacity of Canuck Place and clinicians to conduct and use pediatric palliative care research.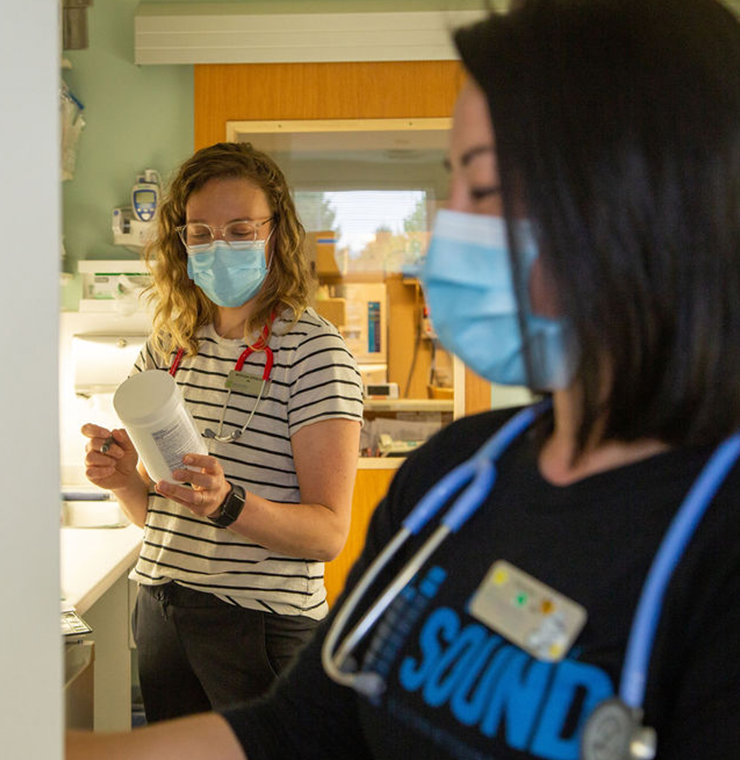 Research team
Pediatric palliative care research is evolving, and we have a unique model where the Canuck Place research team sees all the patients in the program.
Canuck Place clinicians conduct and share research with provincial, national, and global audiences. By actively engaging in research, we are able to support the children and families in our care.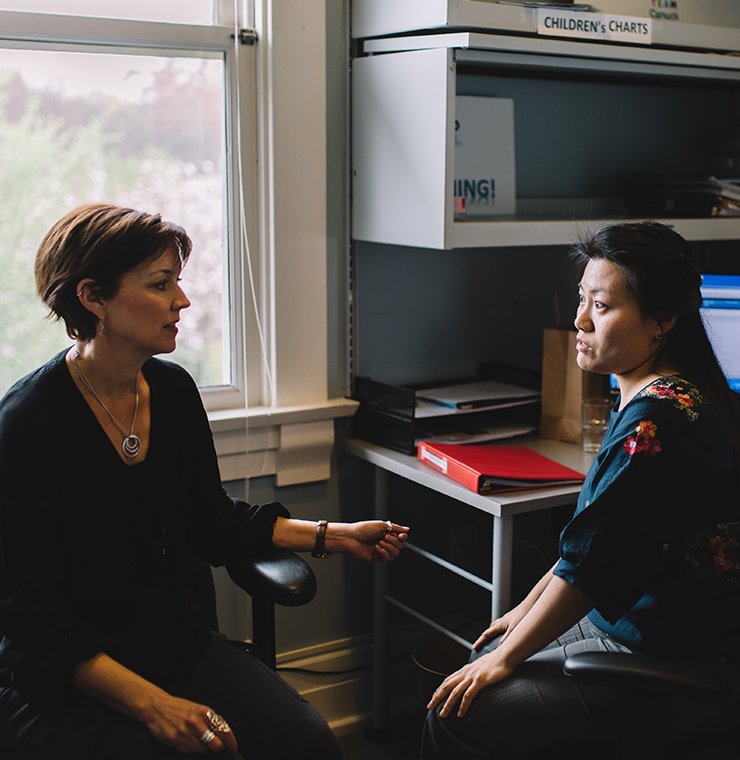 Research projects
Pediatric palliative care research has a direct impact on children with complex illnesses. Our staff are involved in provincial, national, and international organizations dedicated to advancing hospice care—and share their knowledge around the world.
At Canuck Place, clinical care and research go hand in hand. It's a balance of head and heart to help families confronted with uncertainty and grief.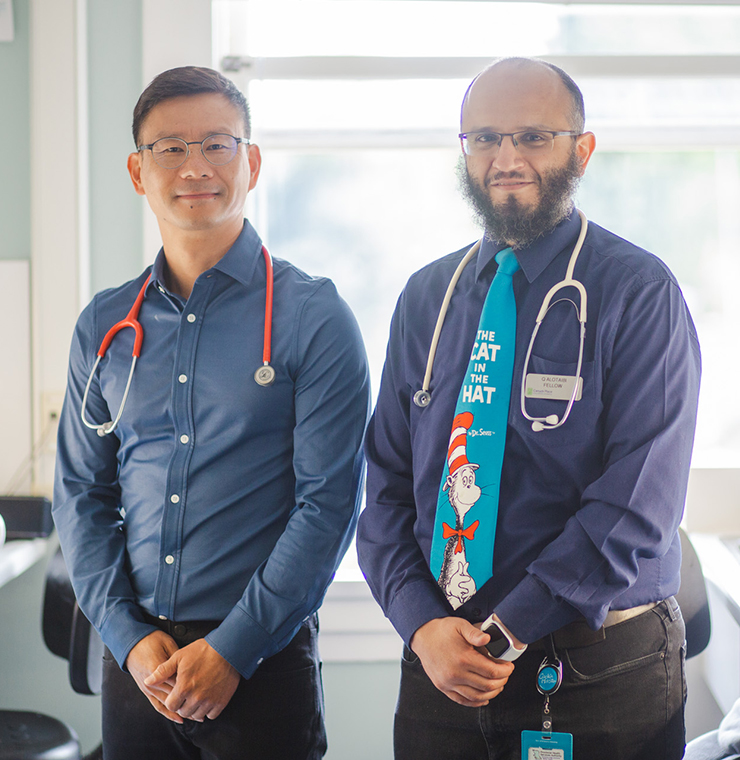 Training & education
We believe in sharing best practices to improve care nationally and internationally. Through Canuck Place's physician training program, each year over 13 physicians get intensive pediatric palliative care training with the Canuck Place clinical team.
By advancing the capacity of the medical community to provide pediatric palliative care, we can support children and families when and where they need it.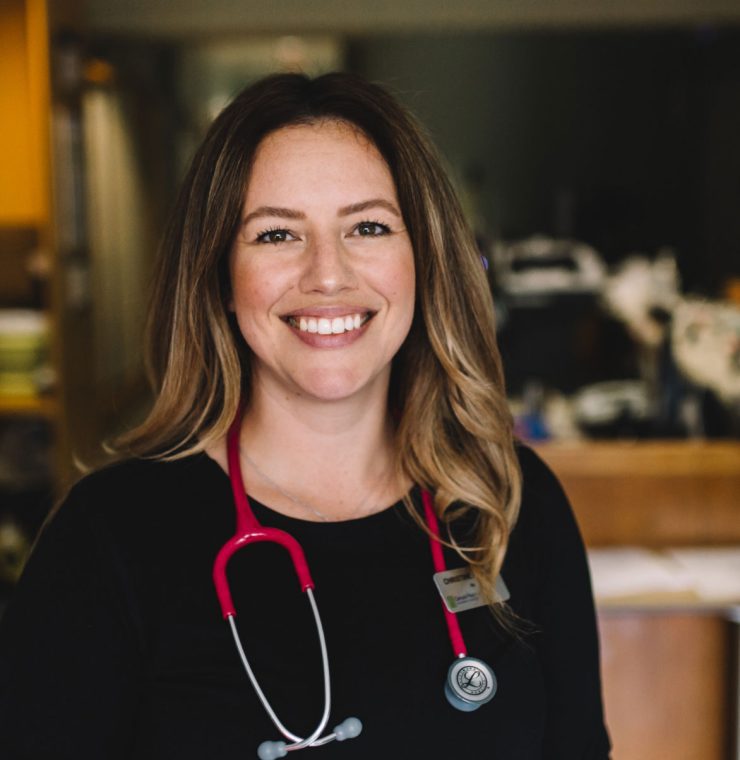 Knowledge Building Circle
The Canuck Place Knowledge Building Circle provides an open forum to share ideas and pose clinical questions around topics in pediatric palliative care. When we strive to be curious, we can provide better support for the brave, vulnerable hearts at Canuck Place.
To learn more, contact the Canuck Place Professional Practice Team or Clinical Educator at 604-731-4847.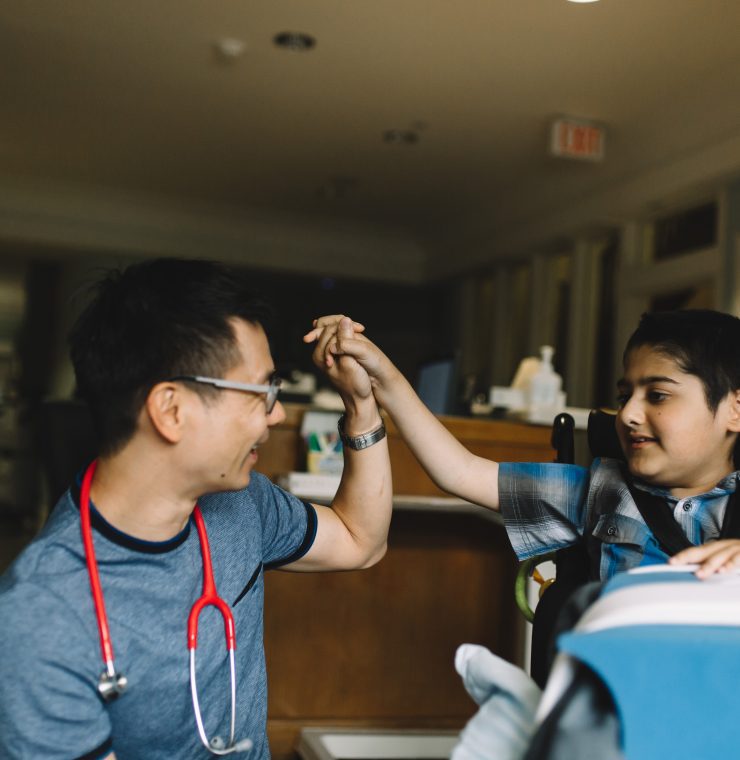 Questions? Find an answer here.
We recognize you may have a lot of questions. See the answers to our FAQs below.