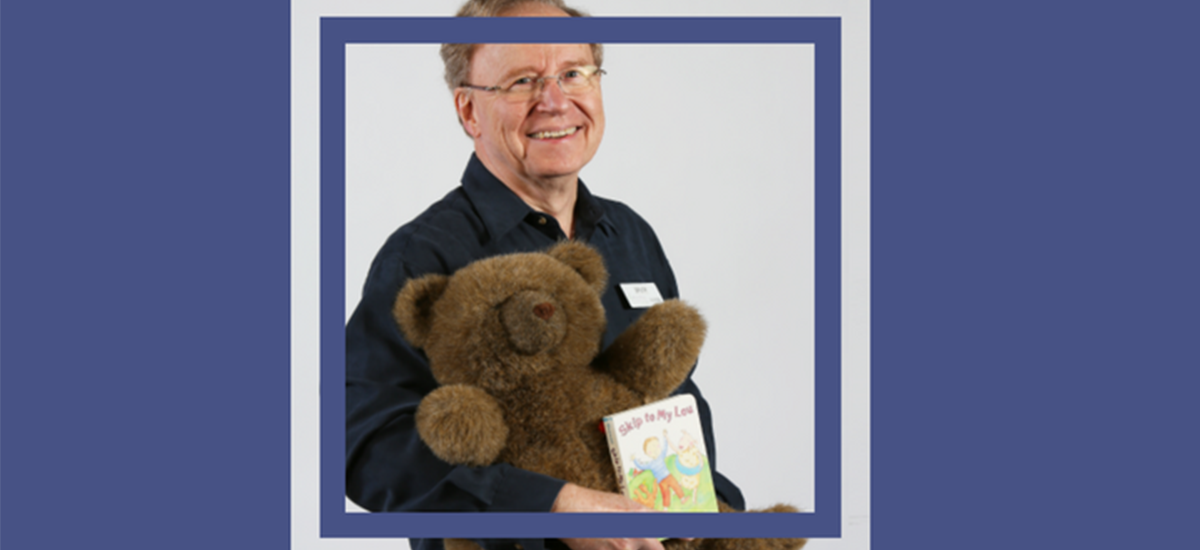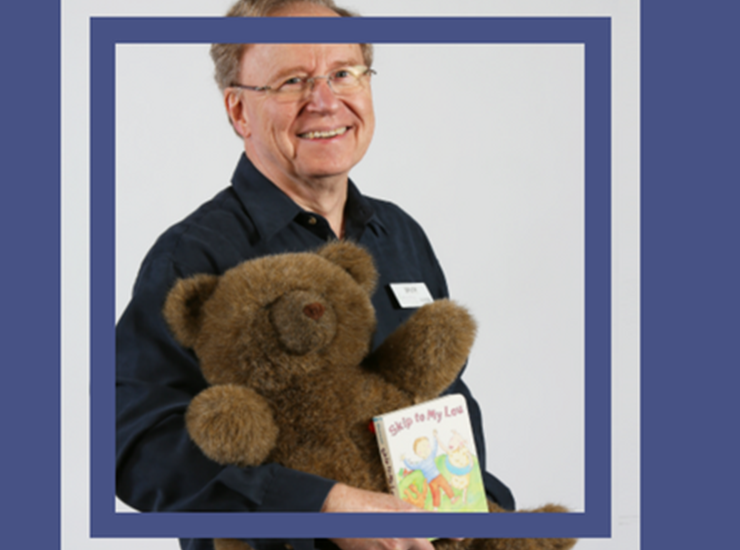 Meet a Volunteer: Bruce
Canuck Place care is supported by over 300 dedicated volunteers, who take on everything from event support, to kitchen prep, to directly working with the children and families in our care.
For National Volunteer Week we asked staff and volunteers to nominate a volunteer who has gone above and beyond the call of duty.
Bruce is a Family and Bereavement Volunteer. He was nominated by fellow volunteer, David.
"I have had the privilege of volunteering with Bruce since I started here.
Apart from his regular shift he has taken part in many special events. If there is ever any free time during our shift he is the first to jump in and help with tasks for reception and the volunteer office. He can also be found in the kitchen helping prepare meals. His musical talent is on display with the children down in the music room. In the classroom he takes the initiative to help & comfort a child.
Whether it's with the children, their families, staff, or other volunteers Bruce basically shows how much he cares for and respects others. He always is the first to ask how you are doing. All of us at Canuck Place are very fortunate to have Bruce as part of the team."
We interviewed Bruce about his time at Canuck Place:
How long have you been a volunteer?
I have been a family volunteer at Canuck Place since 2007, and I have been a bereavement group volunteer since 2011.
Why did you choose to volunteer at Canuck Place?
When I retired I wanted to find a volunteer opportunity which was "hands on" and where I could make a positive difference in the lives of others. From the time of my initial interview I was drawn to the role of family volunteer.
What does a typical volunteer shift look like?
One of the realities of being a family volunteer is that there is no such thing as a typical shift. Some of my favourite times with the Canuck Place team have been: cuddling with infants in the alcove; seeing the smiles and laughter in response to school room staff and other family volunteers in our daily interaction with the kids; witnessing and sharing in music therapy; swimming with the kids at family camp; accompanying kids and recreation staff on outings; and sharing with bereaved families as we honour their lost ones at Remembering Our Children.
What keep you volunteering at Canuck Place?
What I have learned in my time at Canuck Place and what keeps me coming back is that at Canuck Place I am privileged to be a part of a wonderful team of caring people. This team  impacts the lives of the kids and families we serve in a deep and meaningful way every single day of the year.
Being a part of this team is a blessing, a privilege and an honour that I cherish and for which I am so very grateful.
Learn more about volunteering at Canuck Place and how you can get involved