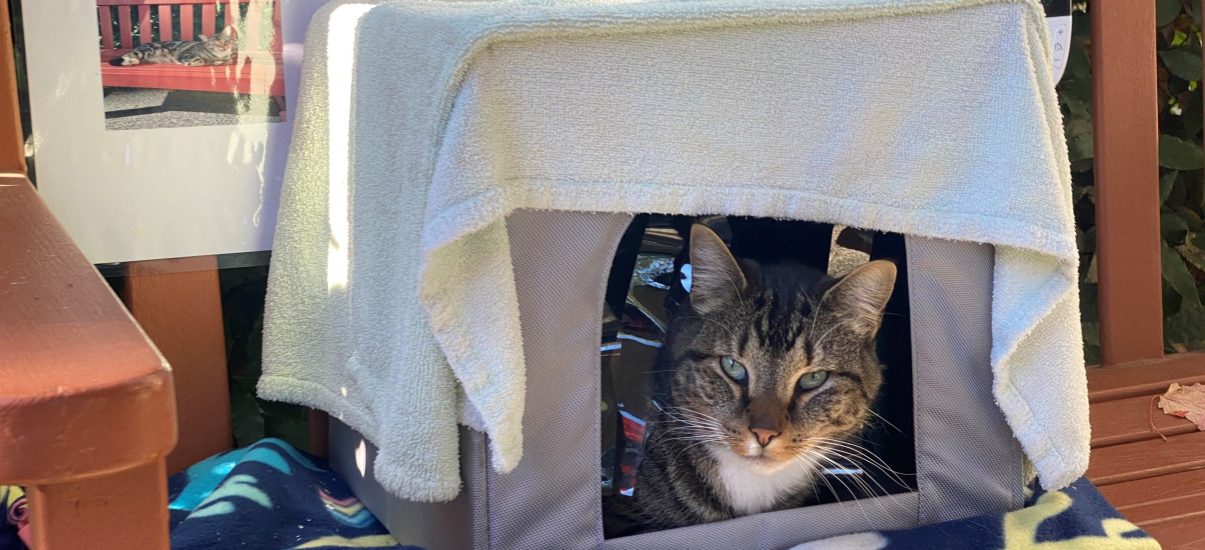 Peanut the Cat brings joy to Canuck Place Children's Hospice
Meet Peanut
Canuck Place Children's Hospice is a place of hope, healing, and love, where children with life-threatening illnesses and their families receive care and support. Among the various volunteers that visit the hospice, there is one furry friend who is particularly fond of spending time there. His name is Peanut the Cat.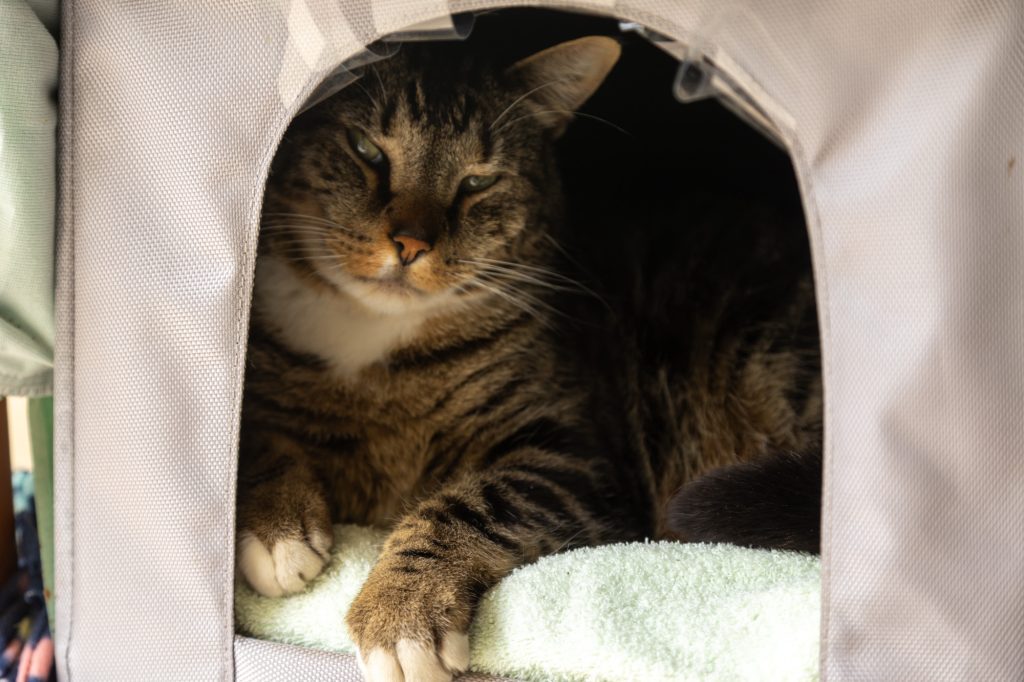 The Playful Companion
Peanut is a friendly feline who loves to visit the hospice and spend time with the children and staff. He is known for his playful nature and cuddly personality. The children at the hospice enjoy playing with Peanut and showering him with love and attention. He has become a beloved companion to many at Canuck Place.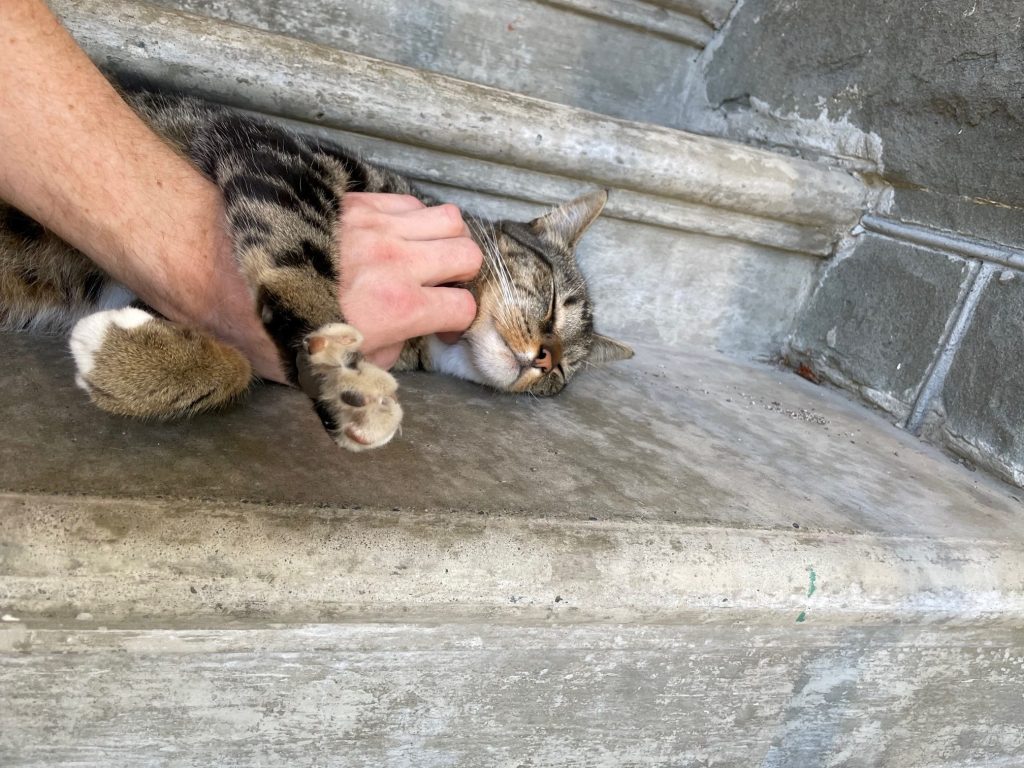 Peanut is a mellow and chill cat, who sleeps through any racket–vehicles, rattling carts, general chaos, and commotion. Even if he's sleeping, he will almost always wake up for those who pet and feed him.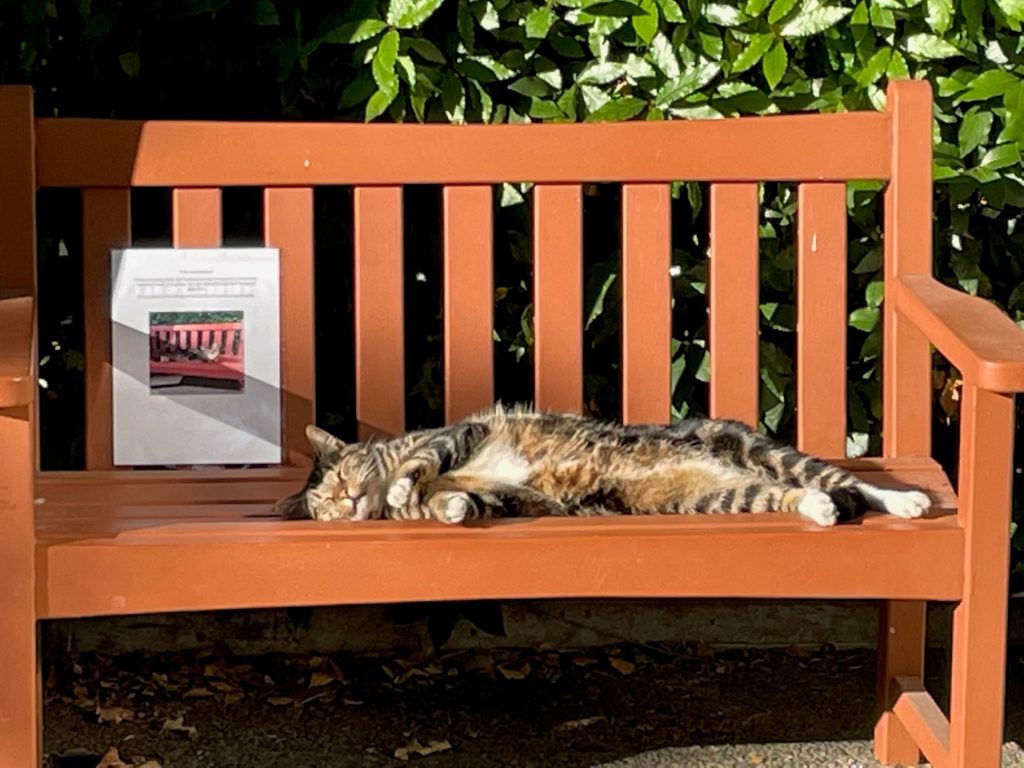 Peanut is very good at holding the benches from floating away and testing if the trees in the yard provide enough shade for the children and their families. He watches the staff while they decorate the house during winter to make sure the lights are working for Canuck Place Children's Hospice's annual Lighting of the House.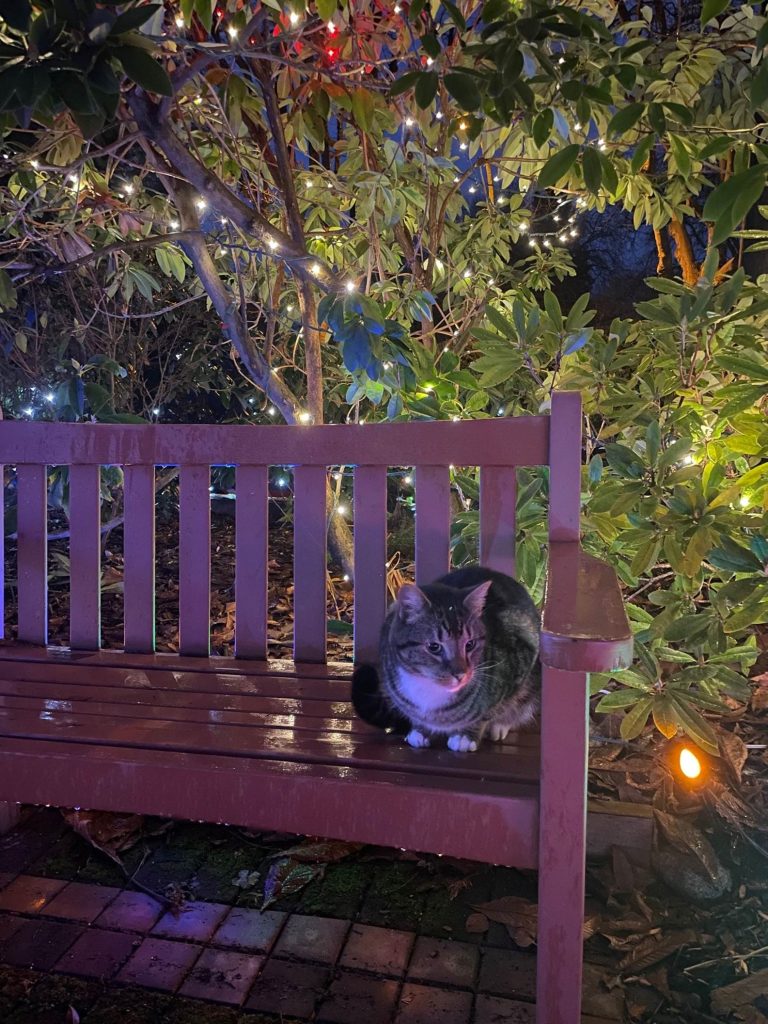 Apart from bringing joy to the children and staff, Peanut is also a great help to the garden volunteers at the hospice. He is an excellent mouse hunter and keeps the garden free of pests.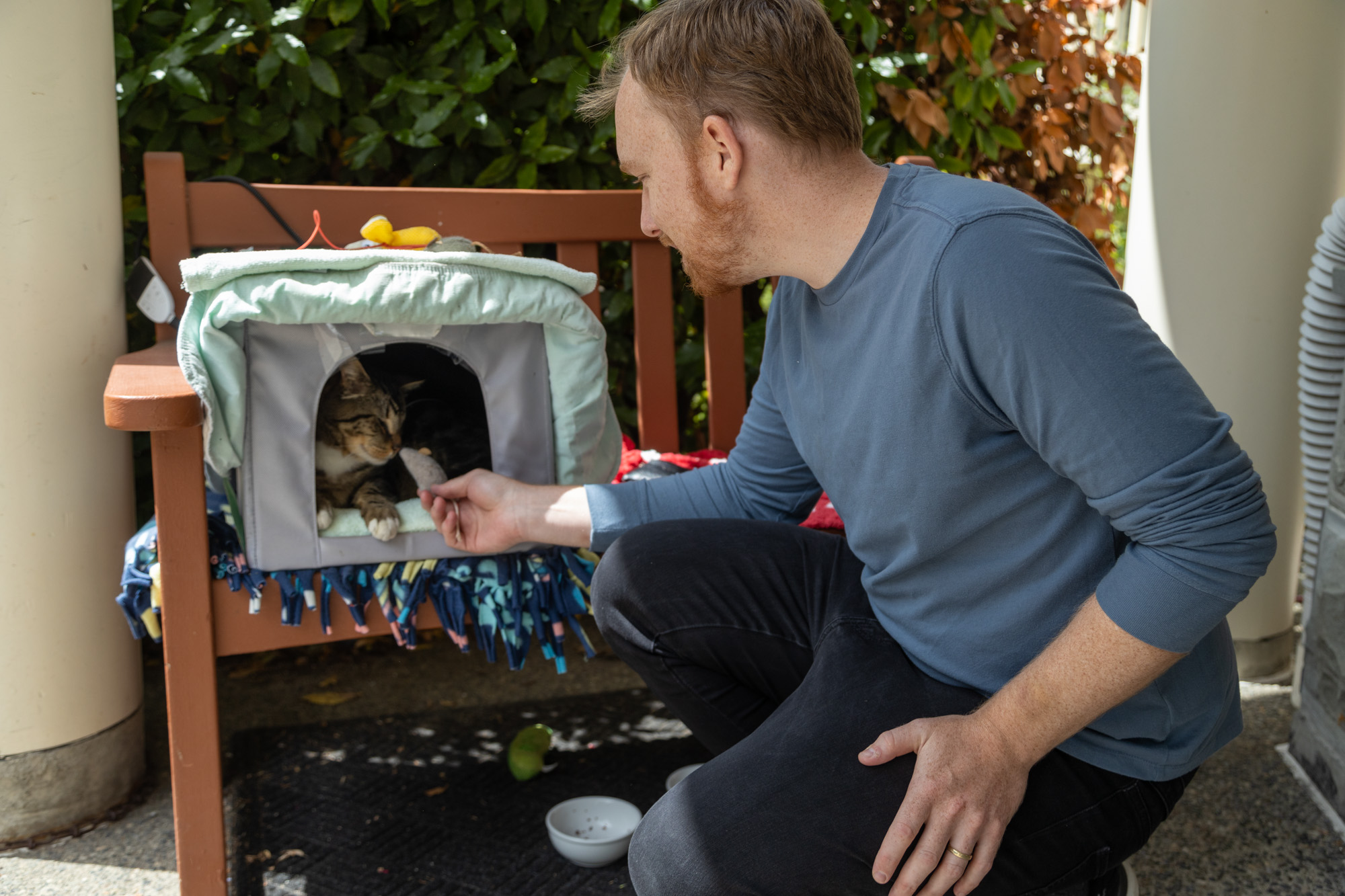 "As much as I personally love little rodents, this is where Peanut has really helped," says Josh Green, Canuck Place Garden Volunteer. "Rodents aren't the best to have in large numbers in any garden. Rodents get into our birdfeeders, our sheds, and the compost.  We see Peanut hunting his little snacks now and again and we know he's doing his own part to keep our garden beautiful, healthy, and clean for the kids and staff to enjoy. Peanut is a working member of Canuck Place, a real "barn-cat". You'd never guess it from his happy little meows and soft nose-boops."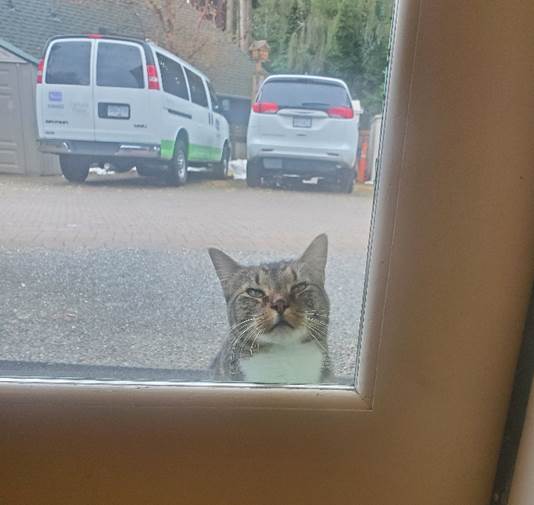 These are difficult jobs but someone has to do them! His family and parent GoGo are proud of his accomplishments and the joy he brings staff, volunteers, children, and families at Canuck Place. His family has lovingly donated to Canuck Place in Peanut's name.
The Helpful Gardener
Peanut is always there to greet each garden volunteer as they arrive, always meowing "hello" or "where are my treats". The volunteers often get a good laugh when they're working and Peanut jumps out of a bush to let them know they're doing a good job. He works as the garden volunteers' unofficial supervisor. He follows the garden volunteers around, meowing as they work which is always a welcomed distraction.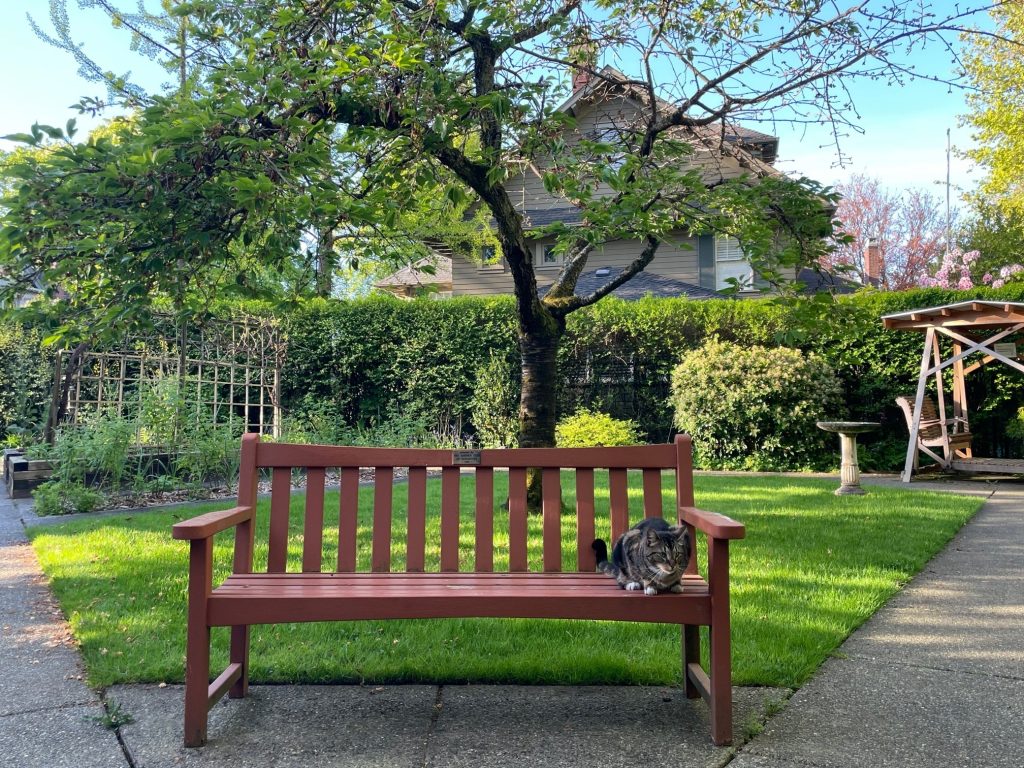 "Peanut is a neighborhood cat, a known local, who started spending more and more time in the garden. I think he was drawn to the winding maze of foliage we have between our lawns, it is a perfect place for a prowling kitty," says Josh, Canuck Place Garden Volunteer. "He started to just spend all of his time here. His family supported his decision to, I guess just become a volunteer-therapy-cat! The staff here made him a little heated home for colder nights and all of his food and medical needs are taken care of. He is spoiled with treats all the time too, of course. The kids, families, and staff all absolutely love him. He is a very kind and curious little gentleman."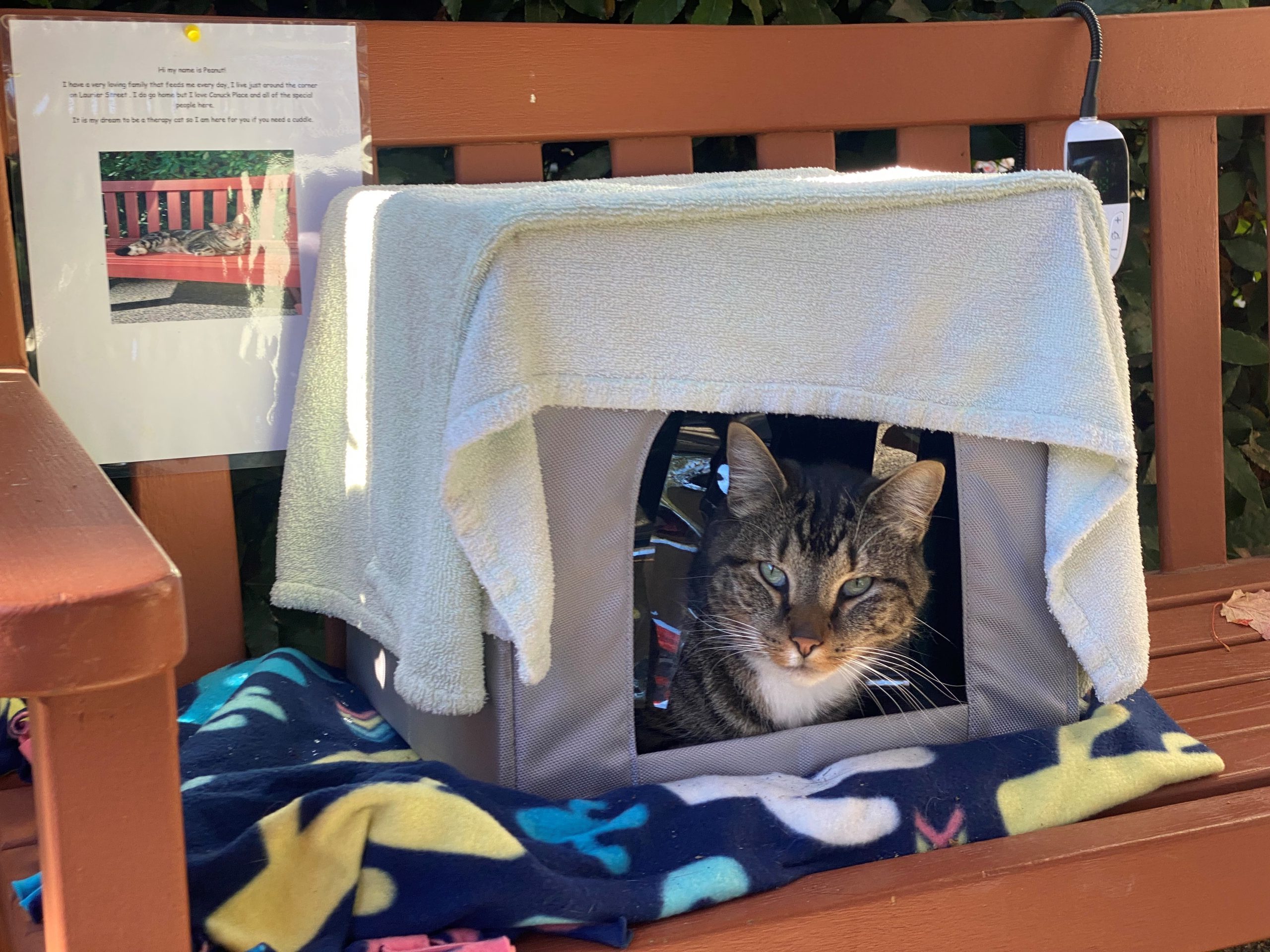 The team has also built a little heated hut for Peanut, where he can sleep and stay warm during the colder months. He has become an essential member of the Canuck Place community.
The garden volunteers love Peanut and many of them bring special treats for him and are sure to make time for pats during their volunteer shift.
Volunteering at Canuck Place
While Peanut is an excellent help to staff and volunteers at Canuck Place Vancouver – Glen Brae Manor, Canuck Place is looking for more garden volunteers. Garden volunteers lovingly maintain our grounds and beautiful gardens. They are places of joy and tranquility for children and families while in hospice.
Garden Volunteer shifts are biweekly on Saturday at our Vancouver from 10 a.m. to approximately 3 p.m. (approximately two 3–4 hour shifts per month).
"I've been at Canuck Place for just over a year now. I was looking for volunteer work, and the opportunity to work in a beautiful sprawling garden was the initial hook that brought me here," explains Josh. "I grew up on a farm, but have spent my whole adult life in the tech sector, working office jobs and now working full-time from home. Doing some good work outdoors, with soil, sun, and rain, was very appealing for me."
As a Canuck Place volunteer, you help families create lasting memories. Volunteers are the backbone of our organization. Without this dedicated group, Canuck Place couldn't provide the exceptional care and comfort families count on.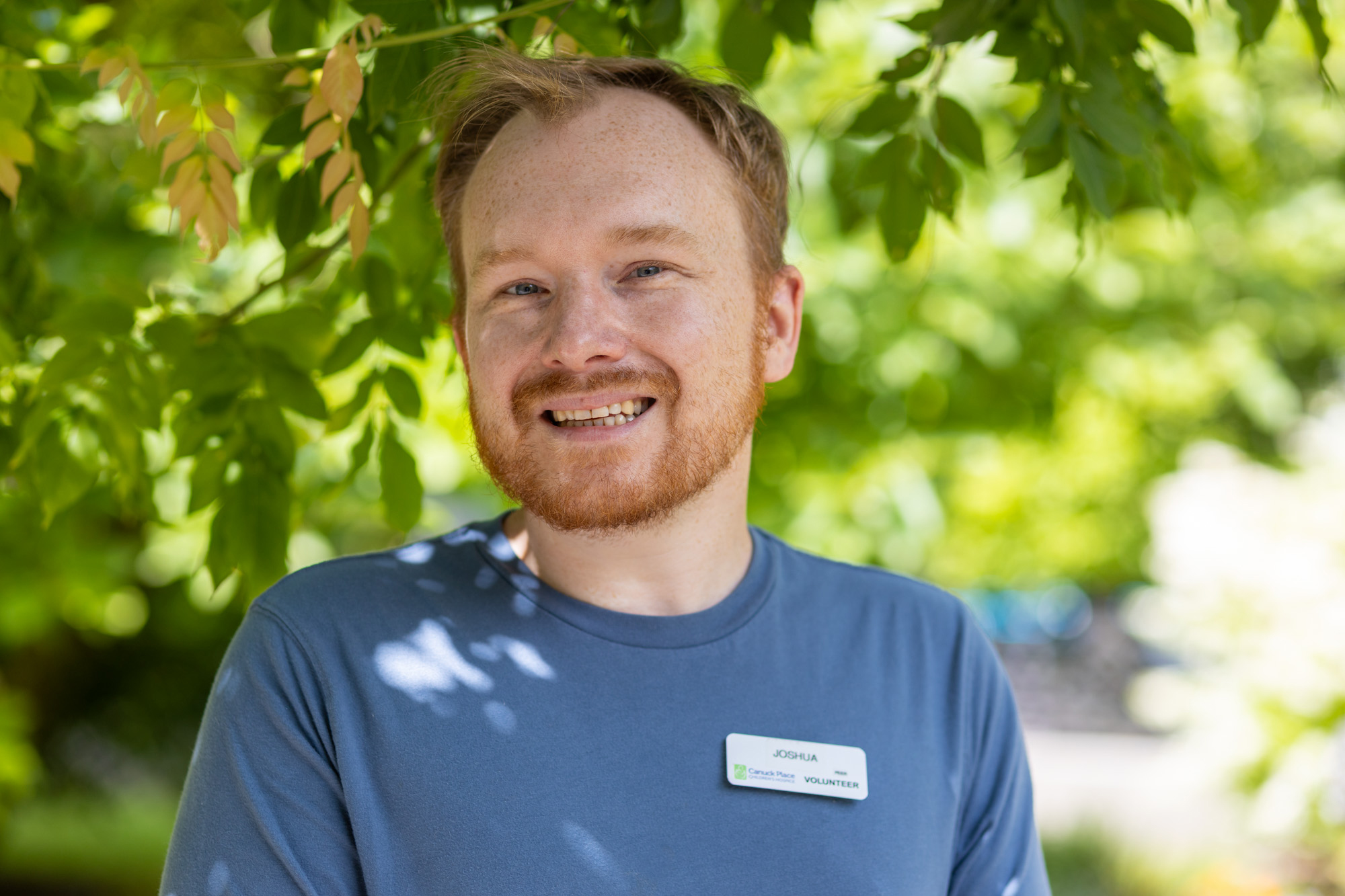 "Honestly, I learn new skills almost every weekend, from plant knowledge, how to properly 'cook' compost, and how to use electric trimmers for massive hedges," Josh reflects. "I also see the bigger picture stuff going around me, the reason why Canuck Place exists. Families use these gardens to relax and enjoy very precious time with their family, or to grieve in what is likely their hardest life moment to get through, or even staff taking a quick five minute meditation in the sun and flowers before returning to work.  Canuck Place taught me how important the present moment is, and how my little acts of garden chores can give these folks that space of greenery and peace."
Canuck Place volunteers support children and families in a range of ways. From beautifying the garden to helping a child with a craft project, you can ensure short lives are lived to the fullest.
Volunteers can help with activities, events, and administrative tasks. Volunteering at Canuck Place provides a sense of purpose and fulfillment, and you get to make a positive impact on the lives of children and families who need it the most. Canuck Place is actively recruiting volunteers at both Vancouver and Abbotsford hospices.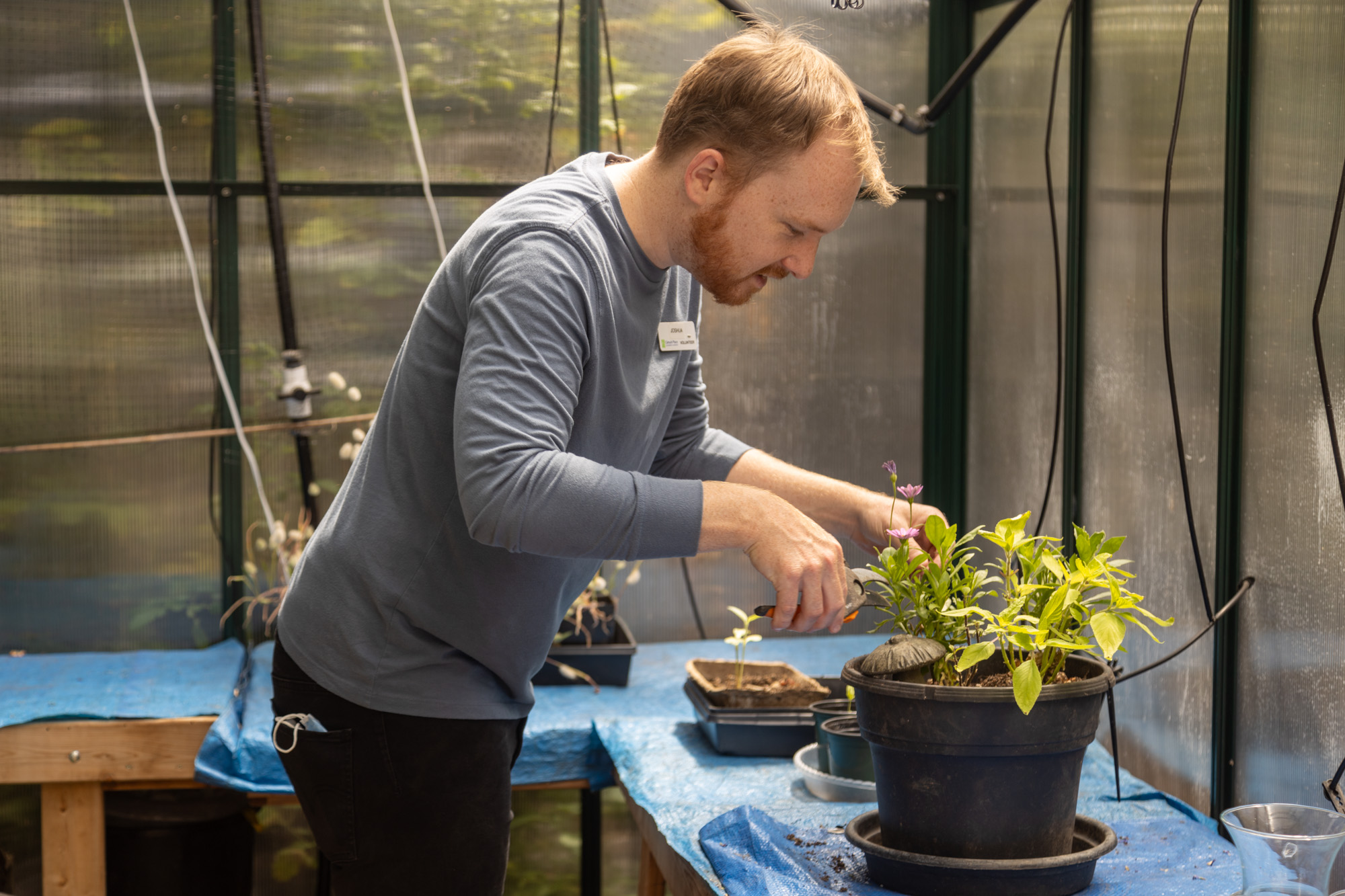 "I already knew ahead of joining the Canuck Place team, that the staff and volunteers here were really great and kind-hearted folks," says Josh. "It's one thing to volunteer your time for community projects, but when the people you're working with are fantastic in their own right, it really helps build momentum and strong bonds."
Come meet Peanut!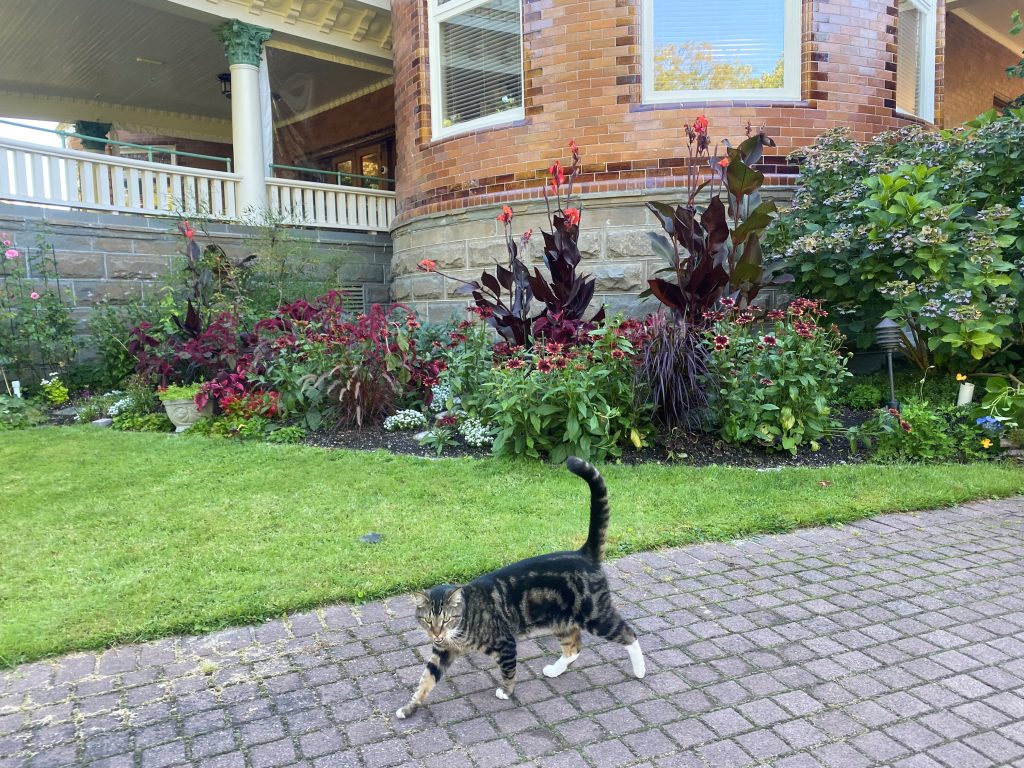 Peanut the Cat is one part of the love and compassion that exists at Canuck Place. His presence brings joy and comfort to the children and staff, and he has become an integral part of the community. If you're looking for a way to make a difference in the lives of others, consider volunteering in the garden at Canuck Place. Your time and effort can bring hope and healing to those who need it most.
Sign up to be a volunteer here.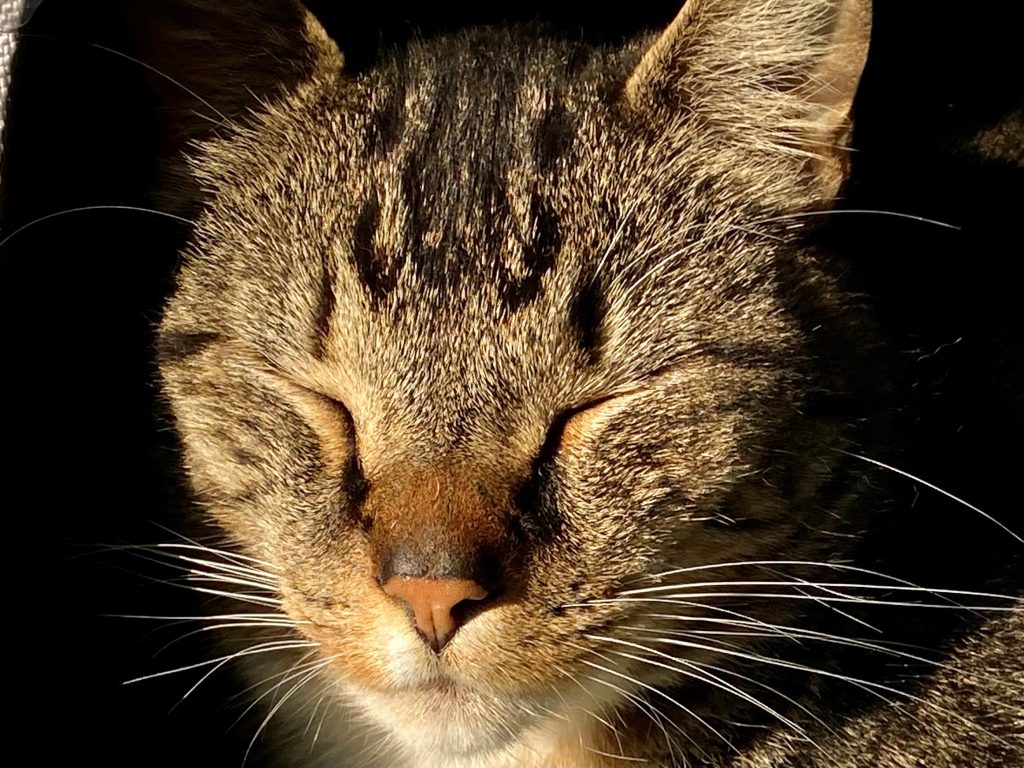 You can also support children and their families, garden volunteers and Peanut today by donating to Canuck Place. With your donation, Canuck Place can provide essential palliative care for children with life-threatening illnesses and the families who love them. Donate now!