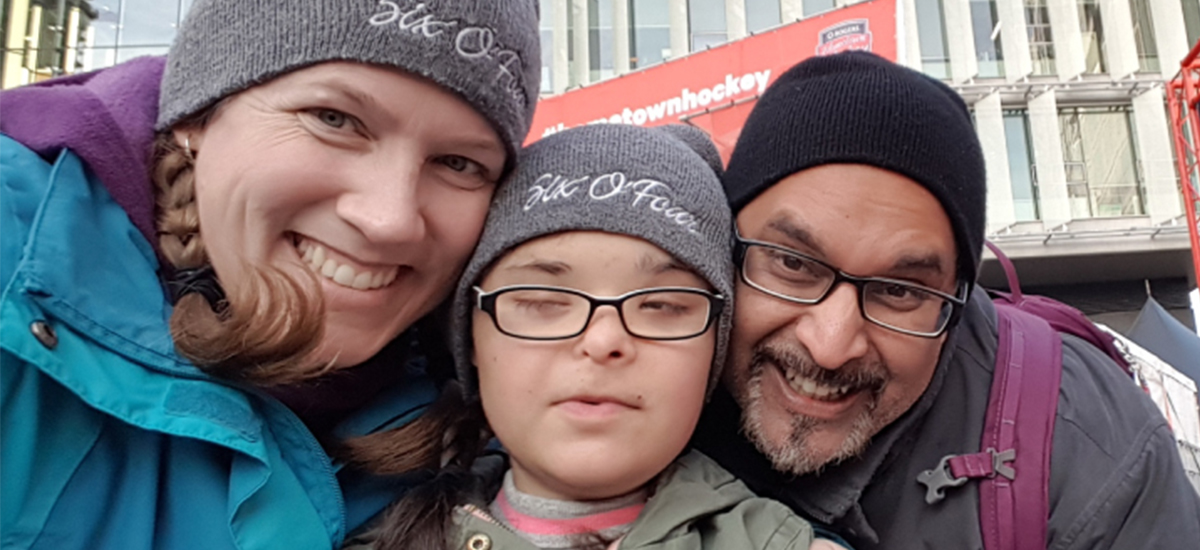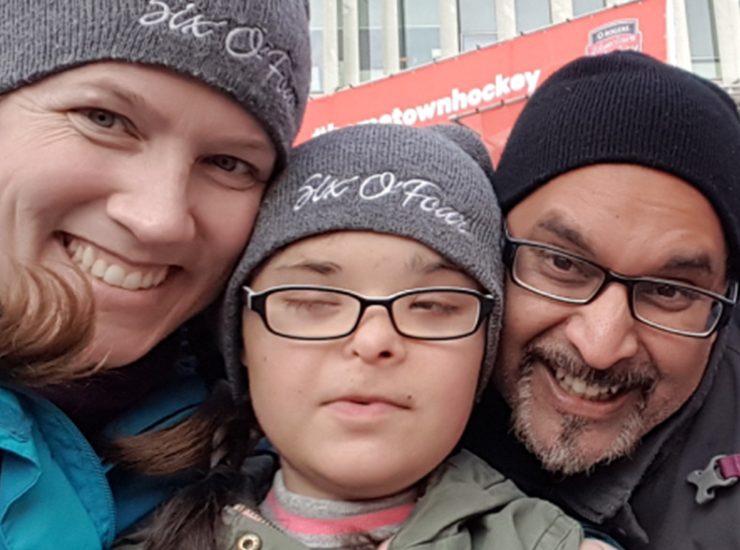 A Best Day Ever: Adaptive Adventures
Jayda is a 15-year-old girl who attends John Oliver Secondary School. She loves shoe shopping, iced capps, and sassing her dad.
She is also diagnosed with CHARGE syndrome, a genetic condition that delays development, and is often associated with a number of life-threatening birth defects. Jayda is non-verbal, using gestures, signs, and symbols to communicate. Her cardiac condition requires a pacemaker, and she tires easily.
Doctors said that she was unlikely to ever learn to walk, take part in everyday activities, or eat orally. In 2004 her dad was told she only had six months to live.  But she's proven all of those predictions wrong.
Her dad, Paul, describes her as being full of life, persistent, and always willing to try new things.
So for Jayda and Paul, a Best Day Ever with Canuck Place Children's Hospice is an adaptive adventure.
The recreation therapy team at Canuck Place prides themselves on finding creative adaptations so that children of all ability levels can take part in adaptive adventures like sit-skiing and zip-lining.
"It's something I never imagined she would be able to do," says Paul. "I was nervous for her to try sit-skiing, but seeing the smile on her face when she was coming full speed down the hill, laughing and wanting to do it over and over again, was the best day ever!"
Jayda attends parties and other events thrown by Canuck Place throughout the year, socializing with other families on the program. Paul loves seeing her getting to do typical teenager things like attending concerts and riding roller coasters that other kids, without disabilities have an opportunity to do.
When they're not chasing down adventures with recreation therapy, a Best Day Ever for Paul is a simple one.
"A Best Day Ever is experiencing life through her eyes," Paul says. "Taking in each special moment, and enjoying the time together, allowing Jayda to be worry-free, pain-free, not having to worry about anything."
You can help provide more adaptive adventures for Canuck Place families like Jayda's. Donate today.