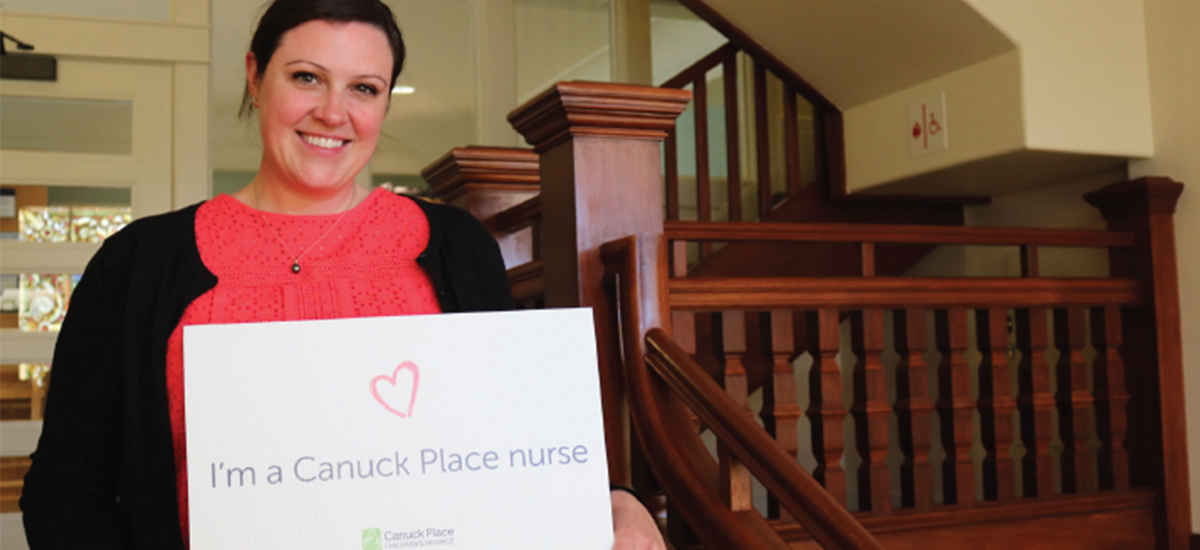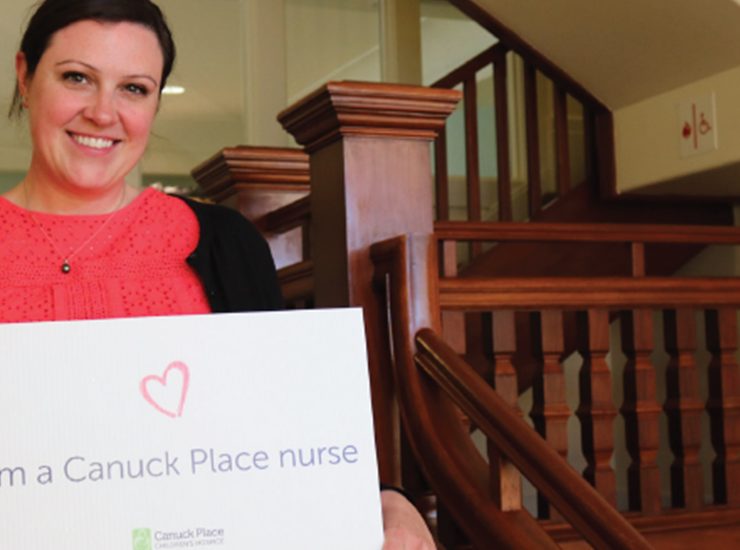 A Canuck Place Nurse Thinks Outside the Box
Angela Aujlay has been a nurse at Canuck Place Children's Hospice for 10 years, most recently as the intake coordinator.
"I started working here after I became involved with Canuck Place camps," she says. "I loved the kids and enjoyed the work, so I applied. I stay because I love the kids, the team is supportive and fun. And it's like a family."
For Nurses Week we asked her what sets Canuck Place nurses apart. Her answer? They think outside the box. Whether it's making kids feel at home during their stay, or adapting their care to ensure that they can be included in as many activities as possible.
"We have children with many diverse abilities and we help them be able to experience things that they may not be able to do otherwise," she says. "We figure out ways to ensure that all kids are included, no matter what their diagnosis."
This dedication to ensuring that children in their care are having fun  and their need are being met results in a better experience for their stay at Canuck Place.
"It's really rare for kids to feel homesick when they're staying with us," she says. "Because it's so much fun, and everyone's so loving here."
This Nurses Week we're asking what sets Canuck Place nurses apart. Read their stories.
You can support the work of Canuck Place nurses by making a donation today.