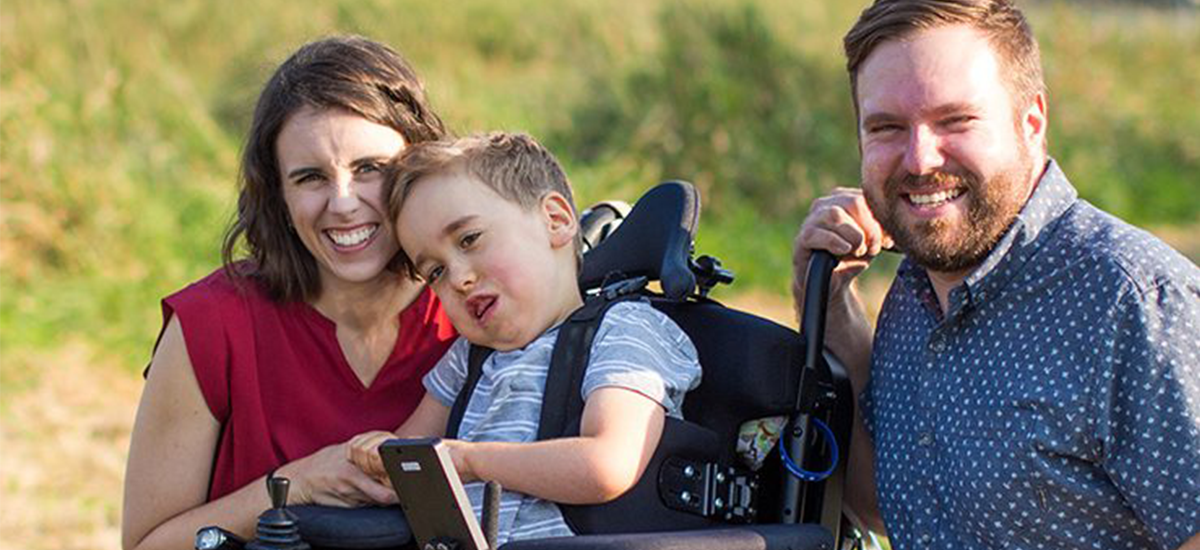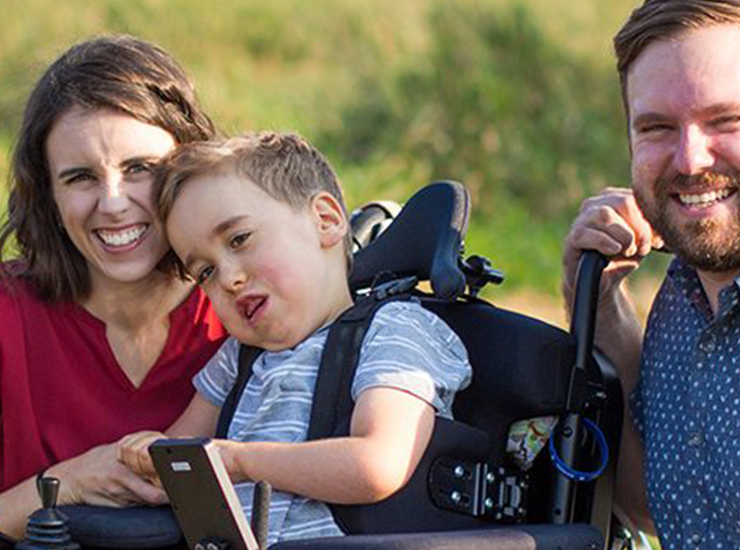 Summer in the City with Recreation Therapist Amy Wightman
Summer in the City returns this year with the Recreation Therapy team! There are exciting adventures awaiting Canuck Place children and families in Kelowna, Victoria, and the Lower Mainland. Our Recreation Therapy team works hard to organize fun and engaging adaptive experiences for kids of all abilities and ensure that families can create lasting memories together.
Recreation therapist, Amy Wightman has been at Canuck Place for eight and a half years. She shares her insight into her team's journey over the years, and how recreation therapy fosters wonder and play at Canuck Place.
Why did you decide to pursue a career as a Recreation Therapist?
I decided Recreation Therapy was the right career path for me when I was 14 years old and saw first-hand a Recreation Therapist implementing programs when I would visit my Great-Grandmother in a long-term care facility.
What life path or training brought you to Canuck Place?
When I started with Canuck Place, I had no experience in the pediatric world but my interest has always been working with children so that is what brought me to apply at Canuck Place.
What is the purpose of Recreation Therapy at Canuck Place? What are the benefits of recreation therapy for children and families?
The purpose of Recreation Therapy at Canuck Place is to create moments, meaning, and memories. We strive to do this by leveling the playing field and ensuring equality across the board no matter your age or ability. The benefits of Recreation Therapy for children and families is to enhance quality of life, to challenge yourself by choice, or just simply to spend time creating memories with your loved ones. Our job as Recreation Therapists is to create activities and programs for families to participate in with their children without having to worry about the risk factors, cost, or if their child will be physically able to participate – we do the ground work and planning so children and families can just enjoy, engage, and have fun!
What led to the development of the Summer in the City program?
Summer in the City started as a way for children and families to essentially be a tourist in their own backyards. Now that we have being doing this program for many years, we know there are tons of other benefits like providing opportunities for trying new exciting activities, making memories as a family, challenging themselves, and taking risks. It also is a way for families to connect with other children and families outside the hospice, support one another, make new friends and know they're not alone. Sometimes the kids love a particular activity so much that it becomes something they continue to enjoy post Summer in the City, like Kayaking!
How do you go about deciding the events and activities you do for Summer and the City?
We decide what programs to book based mainly on family suggestions and feedback as well as our own team's desire to try new and exciting things! Nothing is more exhilarating than finding a new activity and then figuring out how to adapt it to meet the needs of our children and families.
What are Canuck Place's main goals of creating adaptive activities for children?
We always adapt the activity, never the person – we meet children and families wherever they are at. We work with a population of children with different, varying abilities; however, that will never stop our team from getting people involved and taking part in Recreation and Leisure.
Can you share a story where you had to adapt an activity that others thought was not possible?
One year we hosted a Teen Retreat where we facilitated helicopter rides and farm tractor rides in the same day. Both very different activities; however, they had some similarities in that many of the teens who attended had never had the opportunity to do either due to accessibility (typically helicopters and tractor rides do not accommodate wheelchairs). Our team adapted each activity so our children and youth with different abilities no longer had barriers to participation.
What is your favorite part about Recreation Therapy and working with kids on program?
Our team thrives off of being challenged and also the opportunity to deliver meaningful programs that meet the needs of our population. I personally love seeing joy, excitement, imagination, and creativity through a child's perspective.
Can you share a Recreation Therapy memory from your time at Canuck Place that stands out for you?
Throughout my years here at Canuck Place I have witnessed so many beautiful moments of children and families engaging in the Recreation Therapy program. Some of the 'big things' we do are so exciting and fun to plan, but it's the little moments I find myself captivated by. Just being able to bear witness to children and families fully immersed in an activity highlights the therapeutic intent. I'm humbled and extremely grateful that I get to do this work!