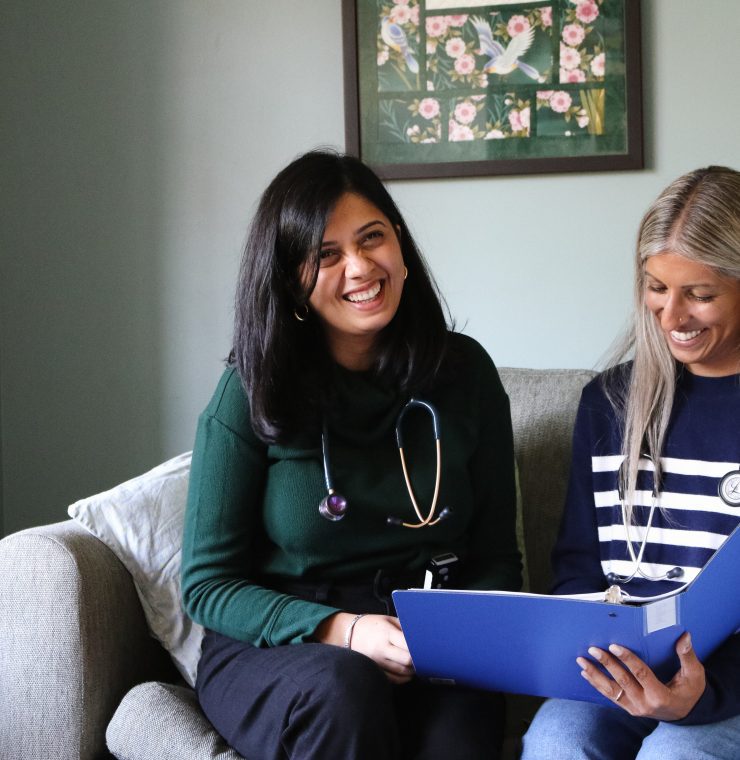 Canuck Place welcomes first Royal College Medical Fellow in partnership with UBC
Canuck Place is a global leader in pediatric palliative care—and we have a mandate to share knowledge for the benefit of seriously-ill children everywhere. Teaching what we've learned over these transformative years is crucial in bettering care for children and their families locally, nationally, and internationally.
The Royal College of Physicians and Surgeons of Canada recently established a sub-specialty Fellowship in Pediatric Palliative Medicine, and in 2022 Canuck Place became approved as a training program location—only the second site in the country. In July 2023, through a successful in-depth application process led by Canuck Place physician, Dr. Peter Louie, welcomed a new face to the team, Royal College Medical Fellow Dr. Sonia Brar. Over the next two years Dr. Brar will work alongside Canuck Place's clinical team, learning and specializing in Pediatric Palliative Care (PPC). Once her training is complete she will have completed her subspecialty accreditation in PPC and begin her career as one of the new generation of Pediatric Palliative Physicians.
Thirteen rotations are reserved for senior pediatrics residents, pediatric oncology fellows, and adult palliative medicine trainees fulfilling RCPSC and CCFP requirements. These monthly placements have become very competitive and in demand not only in BC, but also nationally, and internationally. In addition we host physicians participating in the General Practice Oncology program, who learn about oncology care for children and palliative care.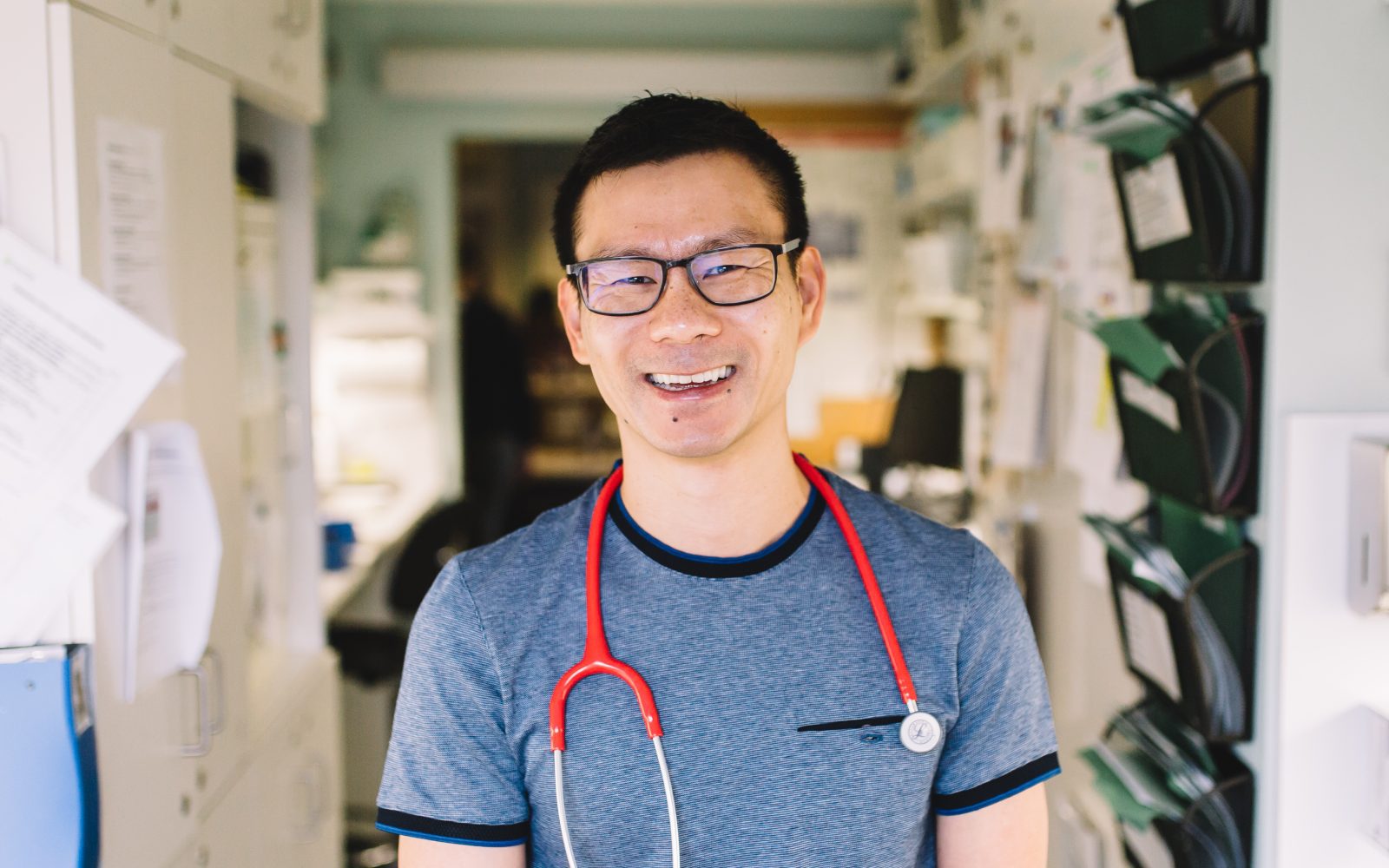 We asked Dr. Peter Louie to elaborate on the accreditation process and what it means for the future of PPC in BC, here's what he had to say:
Can you tell us about how you were able to create a training program in pediatric palliative care? How did that process start? What did you have to do to get it certified?
We have been training physicians in pediatric palliative care for over two decades, but it wasn't until 2016 that Pediatric Palliative Medicine (PPM) became recognized as subspecialty by the Royal College of Physicians and Surgeons of Canada. Two years of training is required after completing a pediatric residency or pediatric subspecialty in order to become a pediatric palliative medicine physician. In order for a university to be accredited to start training physicians in PPM, they need to complete a detailed application to confirm that they have the expertise, teachers, facilities (hospice, hospital), medical subspecialties, and support for physician wellness to provide the necessary training experience. We were successful in our application in 2022 and UBC started training our first physician in PPM in July 2023.
What can someone expect in the pediatric palliative care training program with Canuck Place and UBC?
Canuck Place has a mandate to care for all pediatric palliative care patients in BC and the Yukon. This care is provided in our two hospices in Vancouver and Abbotsford, through community-based care in-home, and in-hospitals, including BC Children Hospital, BC Women's Hospital & Health Centre, and in community hospitals across the province. This provides a wide scope of exposure and opportunity to learn from a large interdisciplinary team (physicians, nurses, nurse practitioners, counsellors, social workers, spiritual care providers, and recreational therapists).
In your opinion, what does having pediatric palliative care recognized as a subspecialty mean for the advancement of the field?
The training program aims to empower physicians to be leaders and teachers in the field of PPM.  Given the low percentage of patients needing palliative care who have access to services, pediatric palliative care cannot be delivered only at a specialist level. Graduates will be ambassadors of palliative medicine by supporting and teaching other physicians and healthcare professionals to empower them to provide care to their patient populations in order to increase access to palliative care.
As we welcome a new generation of physicians into Canuck Place to continue the education and advancement of PPC, it is important that we gain insight on what the experience of learning at Canuck Place was like.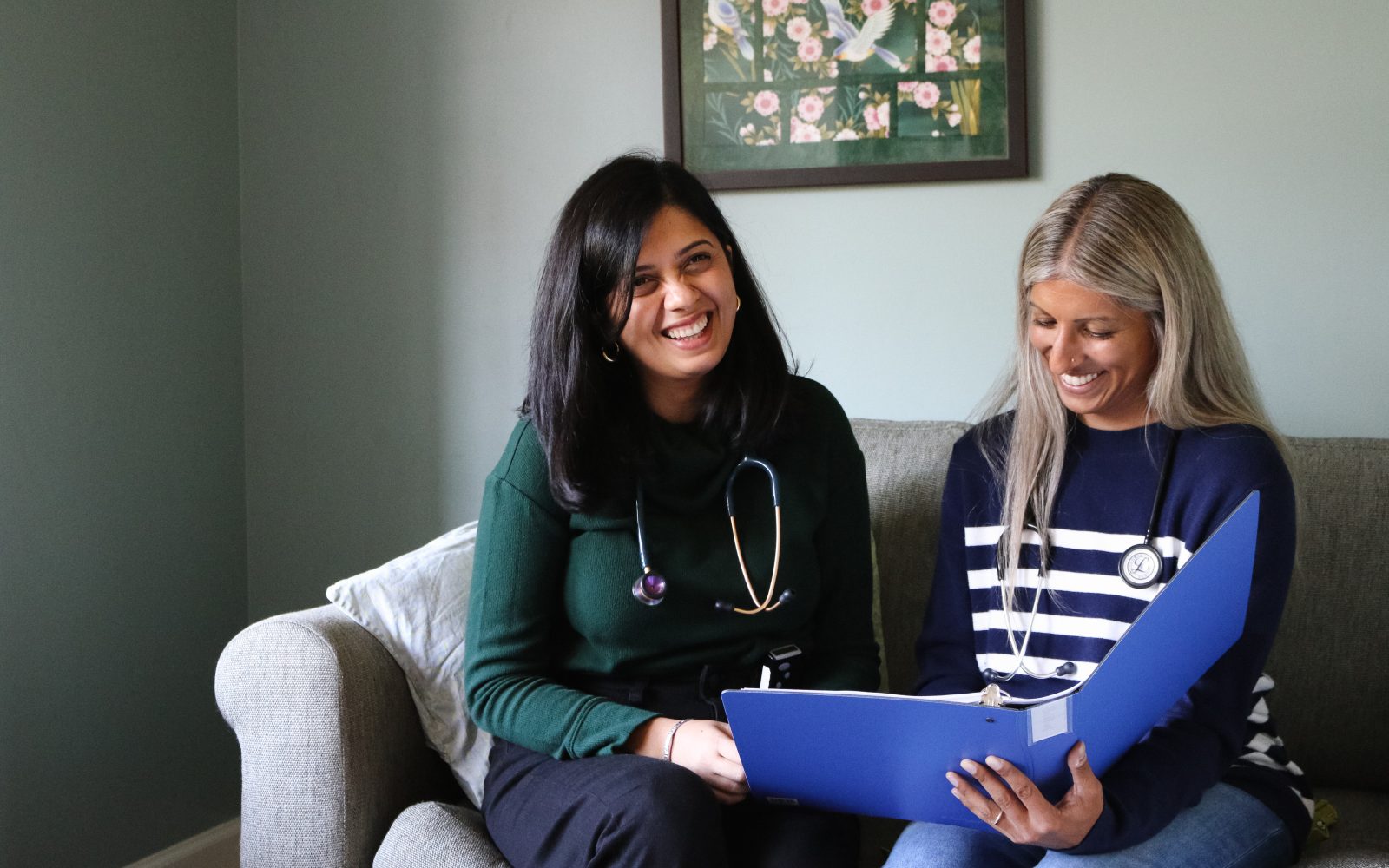 We also spoke with Dr. Sonia Brar to get insight on what the next generation of PPM physicians are seeing and learning about the field.
What made you interested in a subspecialty in pediatric palliative care?
This field is one of the few places in medicine where I felt like the most authentic version of myself. I just enjoyed every palliative care rotation I did more than anything else I did in medicine.
Why did you choose Canuck Place over Children's Hospital of Eastern Ontario in Ottawa?
Canuck Place is truly unique in the breadth of care that we are able to deliver across such a wide geographical area. I was impressed by the model of practice at Canuck Place as they really push the boundaries in home based palliative care for families throughout BC and the Yukon. As the world moves towards more telehealth-based care, I wanted to gain more experience in this. My husband and family is also in Vancouver so that was a strong pull as well!
What do you hope to gain from this training through Canuck Place and UBC?
Apart from reaching my goal of being a palliative care provider, I hope I leave this fellowship with that creative approach that seems so ingrained in the Canuck Place team. In my short time here so far I have been impressed by the ingenuity with which the team approaches issues to really help families and children achieve their goals and get the best care possible.
How do you see the future of pediatric palliative care evolving now that it is recognized as a subspecialty?
I think that this field is really still at in its infancy and I hope that with recognition of the pediatric palliative care as a subspecialty, it will encourage residents to consider this as a career track. I'm hopeful that as more providers enter the field, more children across the country will have access to this care and not only those living within reach of a handful of programs.
---
Learn more about Canuck Place's training and education initiatives and how you can help make an impact in advancing pediatric palliative care.
You can also help support children and families needing essential complex care at Canuck Place by donating today.