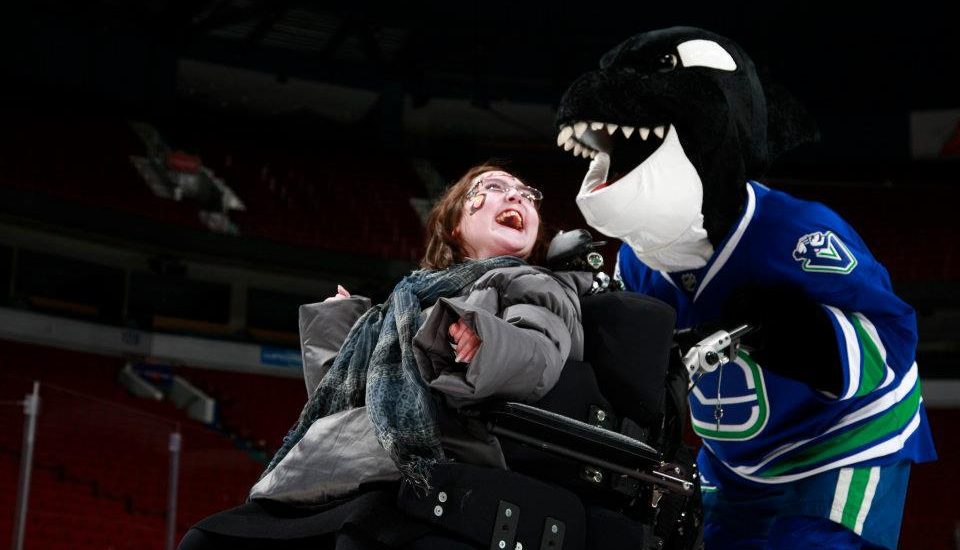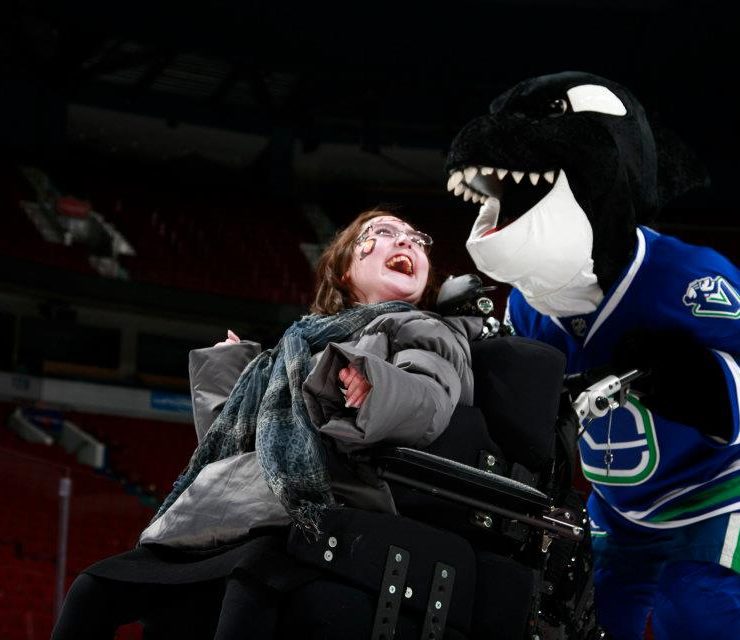 Donor Spotlight: Canucks for Kids Fund
For over 25 years, Canucks for Kids Fund (CFKF) has supported the care of children and families at Canuck Place Children's Hospice. Their support extends beyond their annual grants. The team brings moments of joy and memories that will last forever.  Those moments could be when a child meets FIN the mascot for their first time. It is the Vancouver Canucks staff spending their day at the hospice helping to put up holiday lights. It is the magic of a family meeting their hockey heroes and spending an afternoon carving a pumpkin for Halloween. For over 25 years, CFKF has lifted the hearts of children and families in challenging circumstances and provided opportunities for dreams to be fulfilled and memories to be made.
We had the chance to speak with the team at the Canucks for Kids Fund as they reflected on 25 years of supporting Canuck Place kids and families.
What inspired/inspires the Canucks for Kids Fund to give/support Canuck Place?
"All of us were inspired by the original concept of Canuck Place, and knew from the start we wanted to help bring this idea to life. It's been a privilege to share our name with such a special organization and to meet some of the heroic kids who have been on the program. Whether it's hearing from the caregivers, decorating the house for the holidays, bringing the families for a skate at our rink or indulging in a famous cookie, our board, staff and players feel an innate connection to the hospice and are always inspired to do more."
Why is giving to Canuck Place important to the Canucks for Kids Fund and fans?
"The Canucks for Kids Fund and Canuck Place are synonymous to our fans. We are all invested in ensuring the that the clinical team at Canuck Place have the resources they need to provide the extraordinary care and programs for these families who are facing the unthinkable."
What has your organization learned from giving to Canuck Place?
"Canuck Place has shown us that there can be joy found in the midst of tragedy. That everyone deserves a full life, no matter how short or how long it is. We have learned how much memories matter, how generous the clinical team is with their love and compassion, and how strong and brave the children and families are."
Canuck Place is extremely grateful for the incredible partnership that has spanned over 25 years. Thank you for giving the gift of magical memories and for your long-time dedication to ensuring care is available for children with life-threatening illnesses and their families across BC & Yukon.