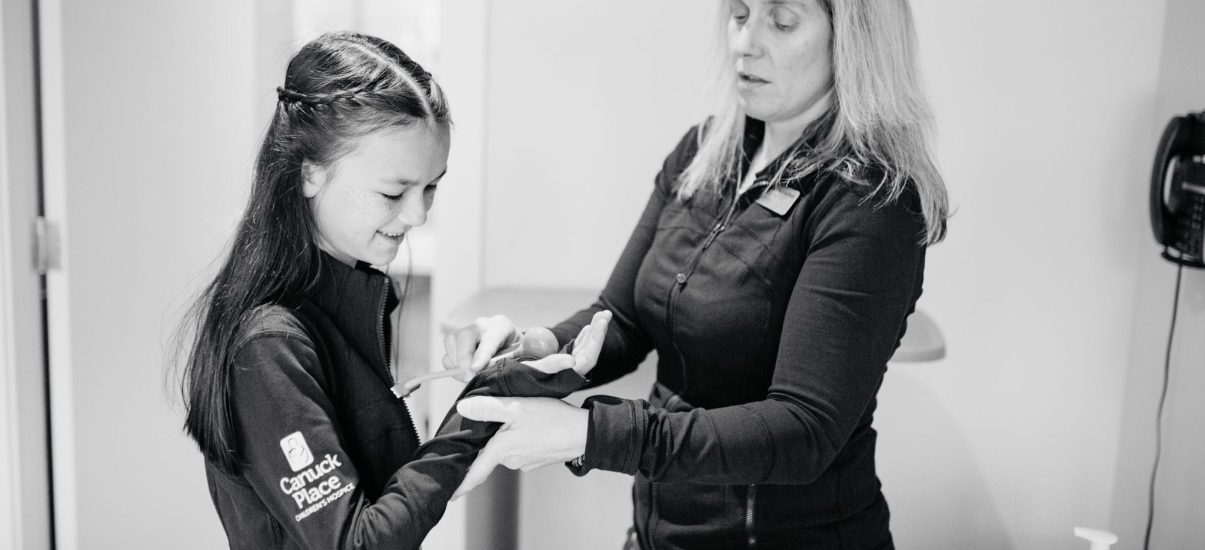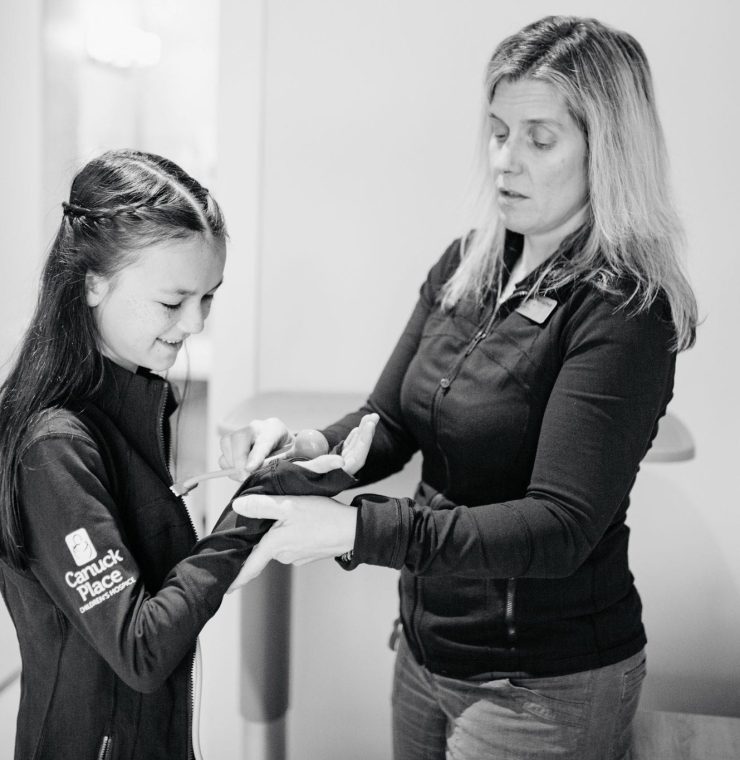 National Nurses Week: The Power of Listening
When Karen Kooymangauthier reflects on her three years at Canuck Place Children's Hospice, there is one word that continually comes up: listening. The power of listening, the importance of listening and the magic of listening. For Karen, listening is what helps form deep connections with the families she meets and solidifies strong bonds with the children she cares for.
Getting to know the kids and families is my favourite part of the work
"For the kids, letting them know that you really see them for who they are, helping them feel loved and appreciated for exactly who they are in that moment."
When a family comes to Canuck Place, the end of the story is already known, but the journey to get there has yet to be written. Karen knows just how important it is to listen to parents share their child's journey and their journey as a family.
"There is a lot of doubt in parenting period, but for these parents, it's a constant whirlwind of uncertainty, of not having answers, of not knowing what is coming or when. Helping parents feel validated in their gut instincts, in their fears, and worries, in their uncertainty. Parents need to know they are rock stars, doing incredible jobs being amazing parents for their amazing young humans. These families are just incredible and I am blessed to know them."
Like many nurses at Canuck Place, Karen recognizes the important role of walking alongside families during a challenging journey.
"It's never about what I think I know – it's walking with them in whatever mood or moment comes. Building them up when they feel they are not enough, and celebrating in the small and big moments as they come."
"I learn so much from our kids and families. Humility, perspective, gratitude. That true joy is being in the moment, the one you are in right now, the one you currently have. That's the meaning of life right there. I learn about an incredible strength, unmatched in need than any other circumstance. I learn about resilience, and forgiveness, and pain, and true hardship. I learn about the human spirit, and all that is good about it."
The theme of this year's National Nurses Week is "We Answer the Call". For Karen, the call is answered by everyone who supports Canuck Place kids and families.
"Canuck place nurses do answer the call – and we are only able to do it because of the incredible team of support we have behind us in this organization. Every person in each area contributes to the positive impact for these special kids and families. Although we are there physically in the middle of the night, to literally answer the call, we represent all who work at Canuck Place, all who donate and enable us to provide incredible, essential, life-altering care."
To support the incredible care of kids and families at Canuck Place, give at canuckplace.org/donate.