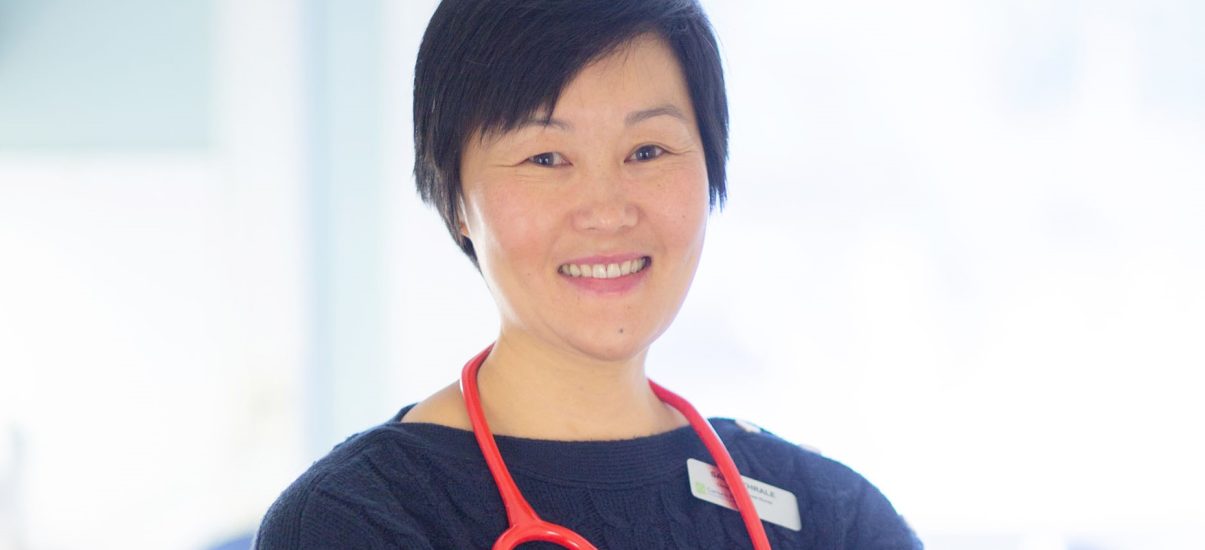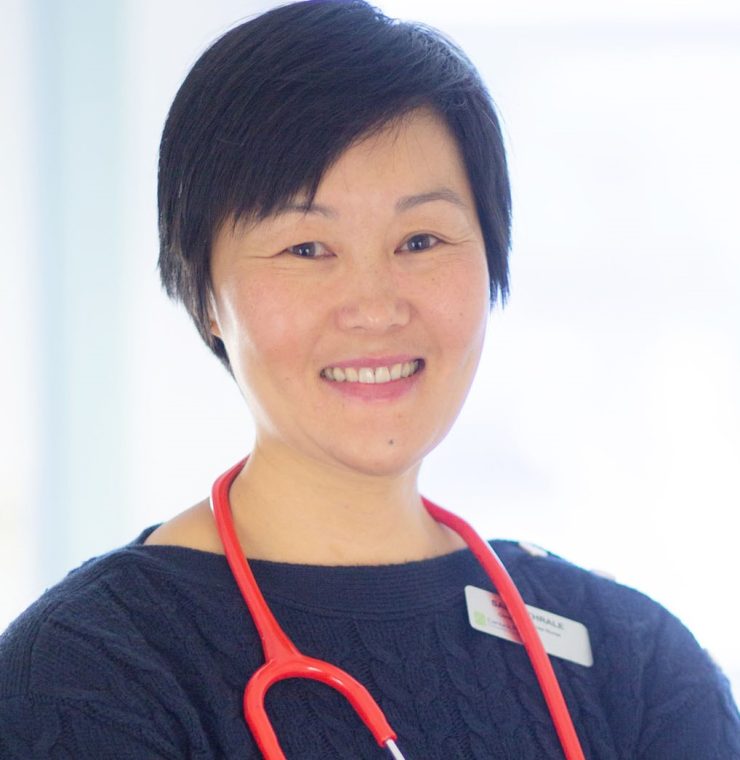 Canuck Place Nurses Answer the Call: Meet Sandy Thrale
This week is National Nursing Week and we're celebrating the incredible nurses that care for children and families on our program.
For our final interview this week, we spoke with Clinical Response Nurse and Community Care Nurse Clinician, Sandy Thrale to hear about her role as a nurse at Canuck Place over the last fourteen years.
Can you tell us what a typical nursing shift looks like?
I start my day by attending nursing handover to find out what is happening in house, then I check in with the community team to see what needs are occurring for kids in the community. I prioritize what areas/children and families need support and plan my day accordingly. Sometimes, I may be supporting staff in house with workload or educational support, especially if we have children in house for symptom management and end of life care. Then other times, I may be supporting children and families in the community with advanced care planning, care coordination, symptom management and end of life care. This may be virtually over the phone, zoom, and team meetings, or in person home visits.
When thinking about a Canuck Place family who has made a significant impact on you. What are some of the little things that you did to attune to the family? How did it make a difference for them?
Spending time and actively listening, taking the time to learn about their worries, fears, hopes, and goals. It helped them to feel validated, understood and heard – to feel not alone.They expressed gratitude that talking about death to someone who understands felt "normal" instead of worrying about that other person's feelings.
How do you get to know the kids and families in your care? And why is that important to the work that you do?
Taking the time to learn their story, every family has a story to share. It helps to build trust and relationship.
Nurses at Canuck Place help to create a healing environment where our families feel accepted, empowered and treated with dignity and respect. What are some specific ways that you help children and families feel safe, empowered, heard, and respected?
Providing family centered care that is within their values, taking the time to learn their worries and hopes, offering families a plan.
As a caregiver, how do you care for yourself? Where do you get support from?
I love spending time outdoors and being active. I love spending time with my family and I get a lot of support from colleagues and my significant other. They work so hard to meet the needs of the children and families. My colleagues also really care for each other. Canuck Place really feels like a family.
Thank you to our incredible nursing staff whose heart-centred care keeps Canuck Place going. SUPPORT THIS CARE TODAY.