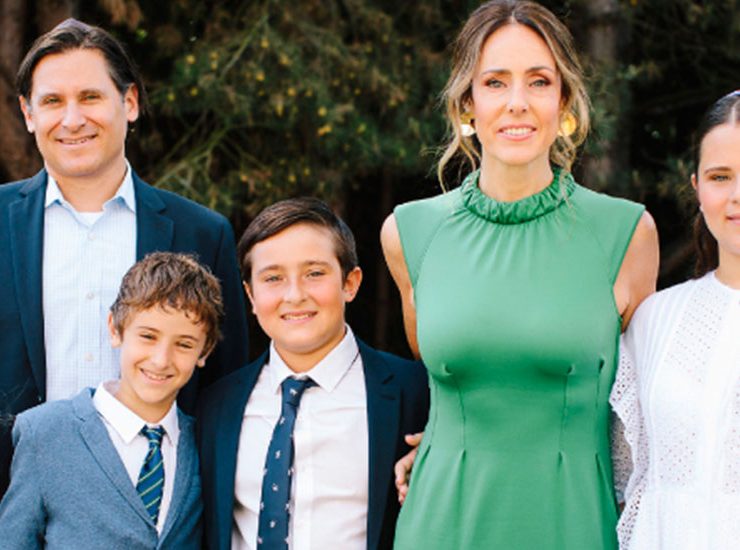 Community Support is a Family Affair
Emily Lazare is a dedicated Canuck Place supporter, serving on the Gift of Time Gala committee and involving her kids in the Canuck Place Adventure Race.
For her, giving back to her community and watching her kids do the same is a Best Day Ever.
"Canuck Place holds a special place in my heart," Emily says. "As a mother of four, my children are my world. I try to give back as much as possible, and teach my children the importance of doing so.
"The ability to give families as much time with their children as possible is so necessary, and with Canuck Place, there is constant support during these stressful and difficult times. With care and compassion, I hope these children can just be kids a little longer in a place filled with love."
Emily and her family have been supporting Canuck Place for seven years. Her kids don't remember a time when they weren't attending Canuck Place events, whether it's the Adventure Race, the spring Magic in the Garden party, or the Lighting of the House each December.
"My children are at an age where they are starting to realize that there are children who are not as healthy and fortunate as they are," says Emily. "Seeing them take interest in Canuck Place has been great. Sometimes I worry about them as they live in a comfortable bubble where there has been little exposure to real life issues.
"Giving back to our community is so important and I want them to take an active part in helping and doing well for others, which is why I am so proud to see them taking part in community events that benefit others. My children really look forward to participating in the Adventure Race and playing along with the children."
Canuck Place is grateful for donors and volunteers like Emily who connect Canuck Place to the larger community and build awareness for the importance of pediatric palliative care.
You can get you and your kids involved with Canuck Place by donating today or signing up for the Canuck Place Adventure Race.