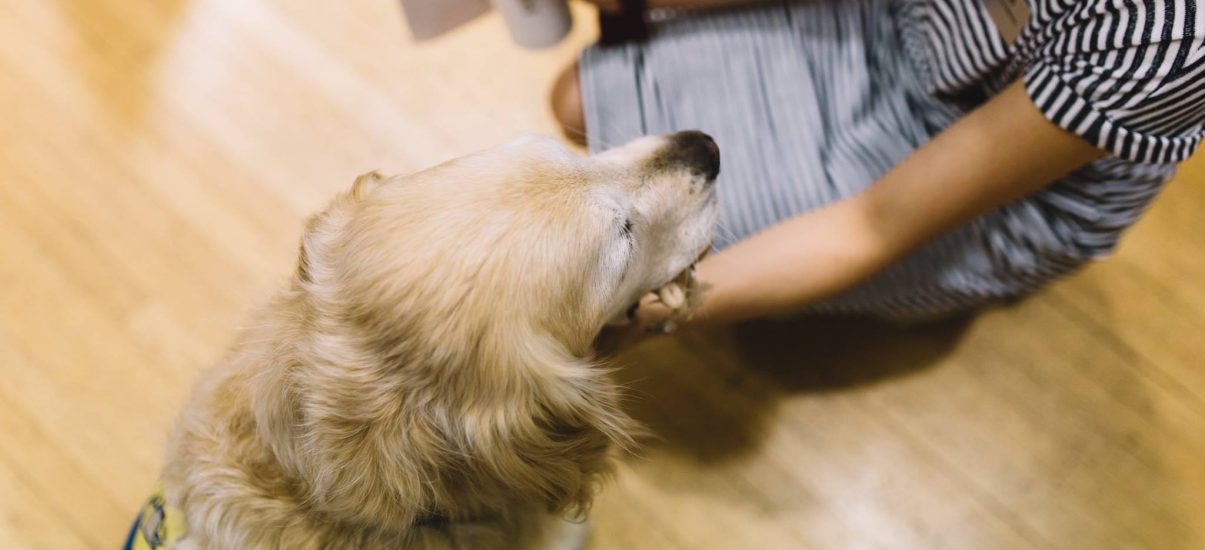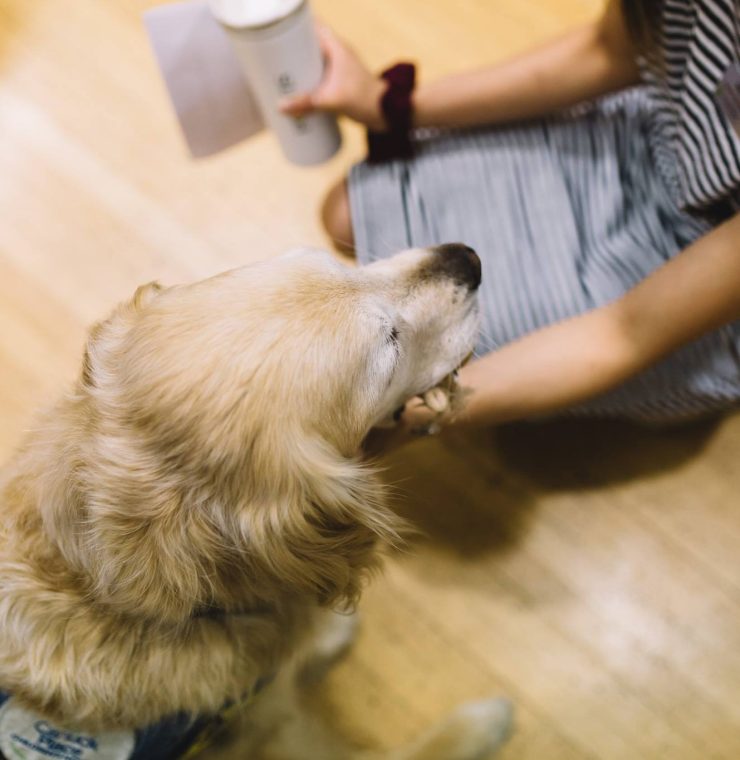 Poppy's Legacy: YVR for Kids Creates Fund for Therapy Dog Program
At Canuck Place, we know the companionship of a dog is truly invaluable for our children and families. Therapy dogs can provide warmth, kindness, comfort, and love, especially during challenging times.
In the fall of 2018, Canuck Place said goodbye to our beloved therapy dog, Poppy. Poppy was a therapeutic companion to children and families at Canuck Place and an integral member of the clinical team. Poppy and her calm presence is missed by everyone.
It is with great excitement, however, that we share a special announcement. Thanks to the generous support of YVR for Kids, a fund has been developed for the Canuck Place Therapy Dog program. Some years ago, our sweet Poppy attended the annual YVR for Kids Gala, making a lasting impression on everyone she met. The Therapy Dog Fund will support Canuck Place to continue Poppy's legacy by caring for children and families.
"Poppy touched all our hearts," said YVR for Kids Chair Nigel Newsome. "We were extremely fortunate to have had the opportunity to theme a whole gala night around her and have her attend our event. We were devastated by her loss, and knowing the value of the program we wanted to ensure that when the time is right, that we wanted to kick start the program and play a more active role. We are beyond thrilled going forward to be a supporter of the Therapy Dog Program that will bring a spark of joy to all children and families."
Thank you, YVR for Kids for this incredibly thoughtful and generous donation. We're so grateful for your continued support always thinking of how to create amazing memories for our children and families.