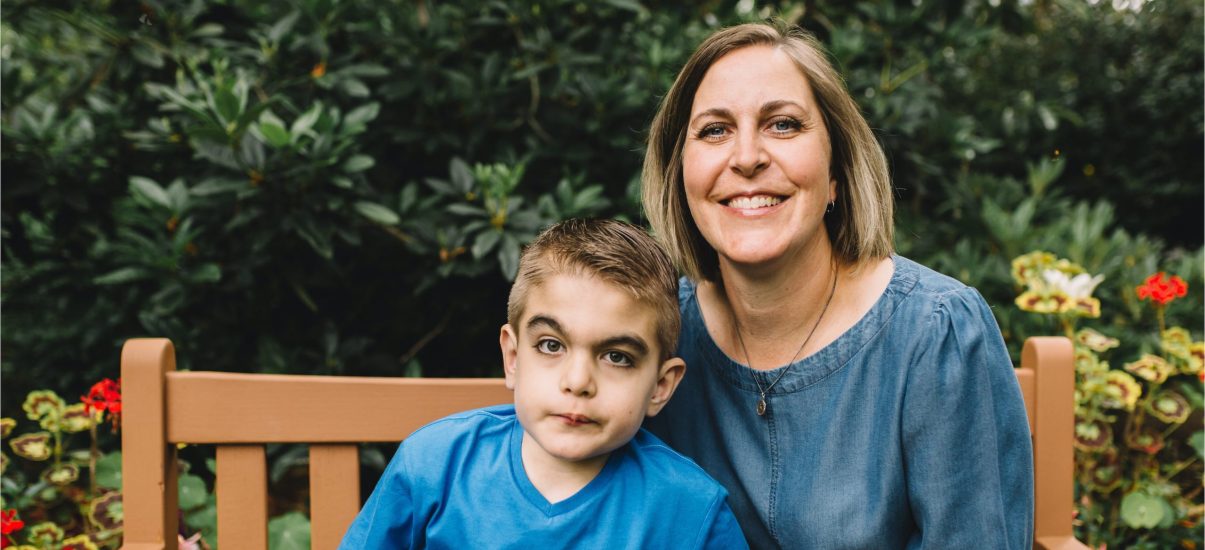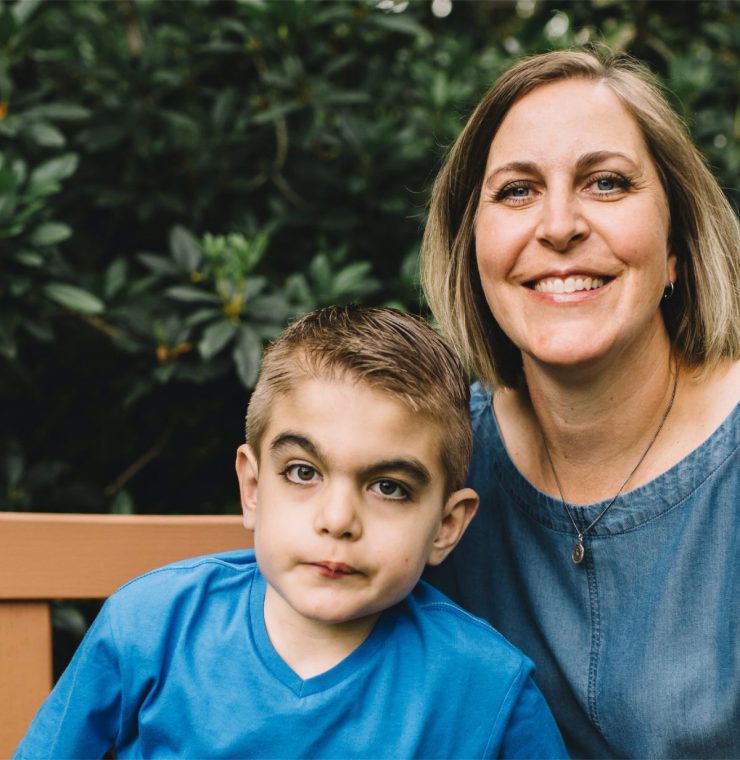 Strong Mom's Series: Navigating COVID-19
Canuck Place moms are the strongest moms we know.
This Mother's Day, we will hear stories of love and strength from Kerena Letcher. Her son, Heston, has a terminal illness called Sanfilippo Syndrome. He has been on the Canuck Place program for over 6 years. Kerena and her husband are also parents to four other boys, two teenagers and younger twins.
In our first blog, we asked Kerena about how her family has navigated the COVID-19 crisis.
"COVID-19 has, at least temporarily changed the world we live in. In many ways the fears that so many are facing with the spread of this illness (the need to wash hands, sanitize, protect against illness) are much the same fears we have faced for years with Heston.  With the stage that he is in with Sanfilippo there are many illnesses that could develop into a life threatening issue for him, so as a family we have had to be extremely mindful and careful to best protect him for some time now.  
Isolation has been both a blessing and a curse with Heston.  I have tried my best to see this extra time with him as a gift- making the most of it whenever possible.  On the other hand, not getting any breaks from his care, all while running a household that involves feeding four other boys (two of which are teenagers) can be exhausting.  It can be difficult not to feel down and heavy much of the time.  It can be hard to manage time to play the board game you promised, tidy the kitchen of the never ending dirty dishes, all while making sure Heston gets his needs met.  The blessing and curse of having such a large family in isolation is that there is always someone to do something with, but also it is hard to find any time to myself.
Sanfilippo syndrome is a disease surrounded by so many unknowns.  As Heston is in the later stages of this disease we know that end of life could come sooner than later but we have no idea what that might look like.  Many children with Sanfilippo slowly deteriorate and end of life is very drawn out.  It is also very common for Sanfilippo children to literally pass in their sleep, with no warning whatsoever.  So we live with the uncertainty of whether Heston will be one of these options, or one of the unlimited options that sort of fall in between these two.  So our lives are already filled with future unknowns, which can be a heavy burden to carry.  With COVID-19 we have added uncertainties that feel like extra weight being thrown upon us.  Would Heston's body be able to manage a respiratory illness like COVID-19, or would it prove too much for him?  If the hospitals were overwhelmed with this crisis would he be "bumped" from access to life saving equipment like a ventilator because he already has a terminal illness?  Could we struggle to get the help we need for him even if  he has a regular regression in his disease, or shows end of life symptoms, simply because the medical system is overwhelmed by COVID-19?  How would we deal with not being able to be with him if he was hospitalized with COVID-19- not being able to be his voice?  Would we be able to live with knowing he died without us being able to comfort him?
So many questions, so many added concerns for us to deal with moving through this pandemic.  We are so thankful that we know Canuck Place is there for us and have been helping us navigate some of the questions we have had.  They continue to show us that we are not alone, assure us that they are still there to support us, and give us piece of mind that we can always reach out to them for advice and assistance."