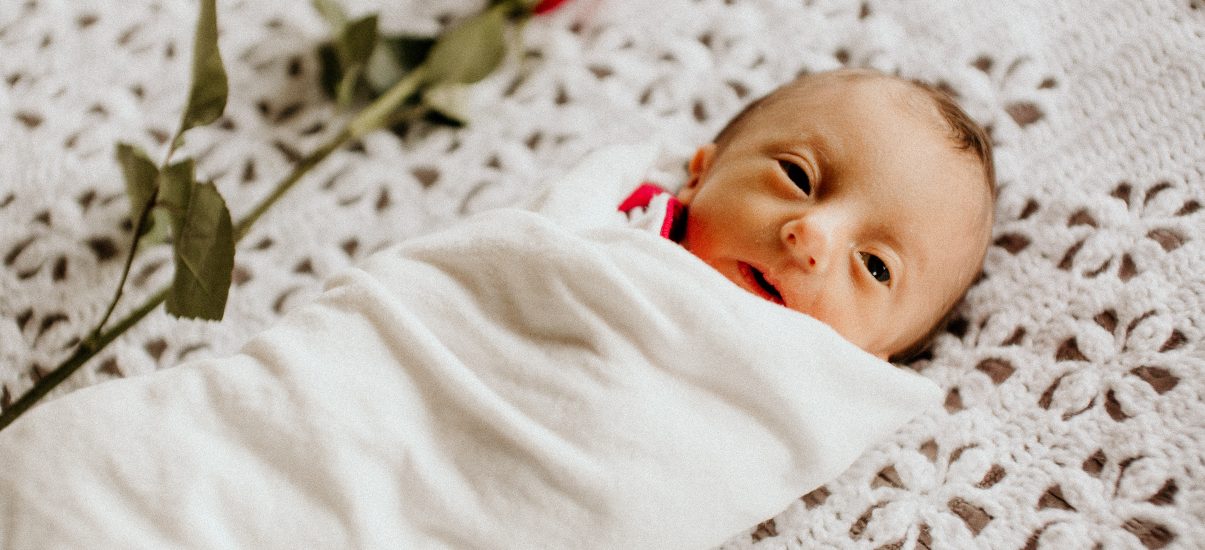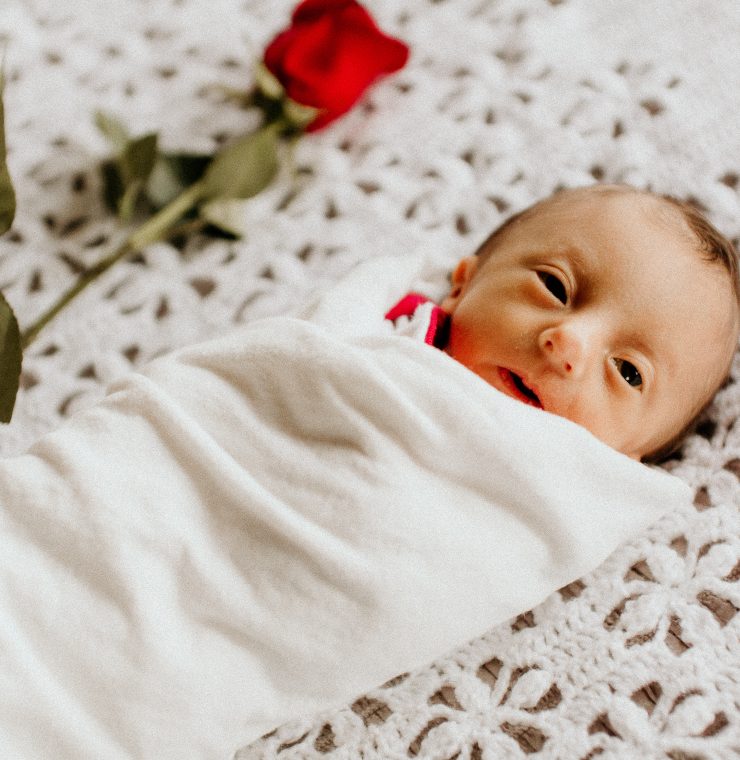 The Story of Roz: The Littlest Big Sister
Part 1: Introduction to Canuck Place 
At Canuck Place, we believe that every light brings joy, no matter how long it shines.
 It wasn't the news first-time mother Audrey Doyle expected to hear at her 20-week ultrasound. Doctors had discovered irregularities with her baby's heart and concerning clenched little hands. Scans revealed Audrey's baby had been diagnosed with Trisomy 18, a genetic condition also called Edwards Syndrome. Babies with Trisomy 18 have an extra chromosome in some or all of their body's cells. The complications can be life-threatening in the early months and years of life.
Over countless appointments at BC Woman's Hospital Health Centre, Audrey and her husband Mike were told the prognosis of their little girl. Some babies aren't able to be carried to term and only 5-10 percent of babies born with Trisomy 18 live beyond their first birthday.
The couple met with doctors and was presented with the statistics and clinical outcomes. They were told a representative from Canuck Place Children's Hospice would join their medical team to provide perinatal care planning. In between a series of medical appointments, Canuck Place Nurse Practitioner, Camara Van Breemen, met with the family.
"Camara was so calm and caring," said Audrey. "She made us feel like every decision was supported. With her, we were talking about our baby as if she will be here."
Camara and the Canuck Place team helped the Doyles put together a care plan for the remainder of Audrey's pregnancy, focusing on ensuring the quality of life for their daughter and the entire family.
On Saturday, October 27th, 2018, Rosalind Doyle was born, weighing just 4 pounds, 13 ounces. At the hospital, the little baby met her brothers, Mike's sons Seth (10) and Chase (7), as well as many members of the extended family.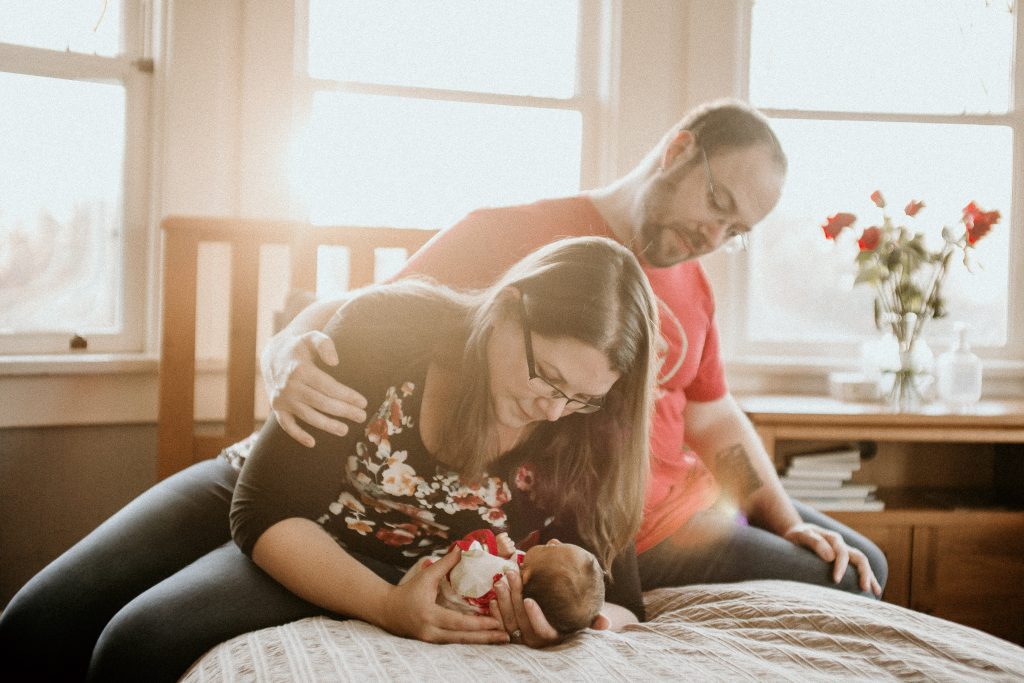 Two days later, exhausted and overwhelmed, Audrey and Mike moved into Canuck Place. Rosalind became affectionately known as Roz and Canuck Place became her home.
"This is where she lived," said Audrey. "She is everywhere here"
Audrey knows that if she had returned home with baby Roz, she wouldn't have been able to sleep. The dedicated and compassionate Canuck Place nurses were by the family's side every step of the way.
"If we went to bed, the nurses took her and held her throughout the night. Of course, I would hear her and shoot awake. But they had her. If we had gone home, I wouldn't have slept."
When a child is diagnosed with a life-threatening illness, making decisions can be very difficult. Camara and the entire Canuck Place care team worked with the Doyle family to ensure everyone was looked after.
"We got to spend all that time with Roz without worrying about anything else. That was so important to us. Canuck Place is always going to be a special place."
Part 2: Life at Canuck Place 
Rosalind Doyle lived for 29 days. 27 of those days were spent at Canuck Place Children's Hospice. Roz, as her parents Audrey and Mike affectionately call her, consider Canuck Place to be her house.
With the support of Canuck Place staff and dedicated nurses, the Doyle family was able to spend Roz's 29 days making happy and loving memories together.
"Anything and everything," says Audrey, speaking about the support that Canuck Place staff provided for the entire family. "We never felt like any request was unimportant."
Some of Audrey's fondest memories include watching her daughter celebrate two holidays.
The family was able to bundle up their tiny, 4-day old little girl to go trick-or-treating on Halloween.
On November 15th, with the support of Canuck Place nurse, Talia, Rosalind was able to spend a few hours at the Doyles family home and enjoy a cup of tea. It was during this visit home that Audrey mentioned to Talia that she wanted Roz to meet Santa but didn't know if her daughter would live until December.
Just a few days later, Christmas came early for the Doyle family. On November 18th, the Canuck Place staff transformed the house's Great Room into a Christmas wonderland. Christmas decorations and trees were set up and Santa arrived so baby Roz and her brothers could take photos.
Canuck Place's recreation therapy team helped to create cherished memories; something the Doyle's believe wouldn't have been possible without the incredible individuals caring for their family.
Rosalind passed away just one week after the Christmas celebration.
"This is a place where you can focus on spending quality time together with the comfort of home. You always know help is just a few steps away but you don't have to worry about the day to day things. They helped us enjoy every little minute with Roz and gave us so many more opportunities than we would've ever had on our own."
Part 3: End-of-Life Care at Canuck Place
29 days after she was born, Rosalind Doyle passed away at Canuck Place Children's Hospice. Her mother, Audrey Doyle, said she knew things were different that morning.
"Our nurse, Talia Showers, sat in our room with us pretty much the whole day," recalled Audrey.
Canuck Place families have the full support of the Canuck Place clinical team during this heart-wrenching experience.
Nurse Talia prepared Audrey and her husband Mike as best she could for what was about to happen. She walked the couple through what to expect, doing everything she could to help the parents prepare for the unimaginable.
Baby Roz, surrounded by her parents, grandparents and aunts and uncle, passed away on November 25th, 2018.
"I held her for a long time, said Audrey. "The nurses stayed with us throughout the night. At 2:30 in the morning, when it was time to let her go, Nurse Nikki, who we had gotten to know quite well, offered to hold her for the remainder of the night."
The Canuck Place counselling team supported Audrey and Mike, through one of the most difficult times of their life.
"The support they gave us was unparalleled," remembers Audrey. "We were a mess and they helped us take care of everything.
As the family packed their things to leave Canuck Place, the counselling team was quietly working to support the Doyle's through the next phase of their journey. Counsellor Jessica coordinated with the funeral home, while Counsellor Deb supported the family at Roz's celebration of life in January.
On the main floor of the hospice is a grand fireplace. When a child dies, his or her name is placed on the mantel above the fireplace. Roz and Canuck Place's late therapy dog, Poppy, shared the mantel last November.
"Just giving families a safe place to be with their child and grieve… that doesn't happen anywhere else," said Audrey.
Rosalind's name means "beautiful rose," fitting for their beautiful baby. Whenever Seth and Chase see roses they turn to their parents with smiles on their faces and say, "roses for Roz."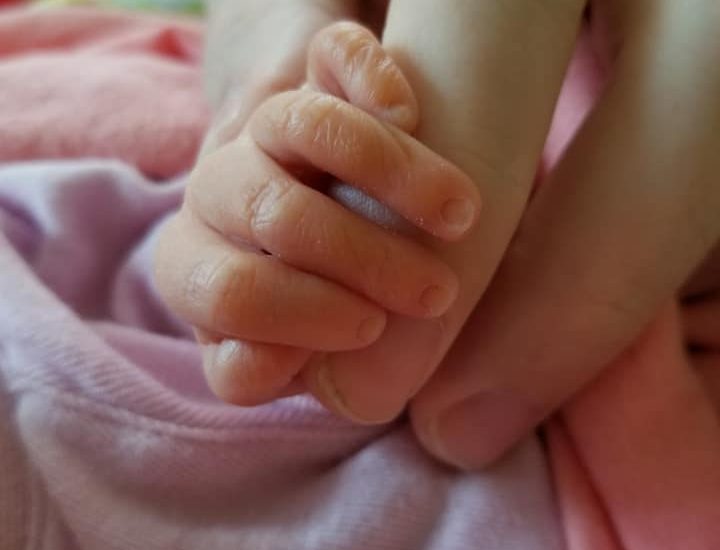 Part 4: Looking Forward 
"No matter how big or small, how much or how little time you have with somebody, it means everything."
Audrey and Mike Doyle, and their extended family cherish every second they spent with their daughter Rosalind. While she only lived 29 days, baby Roz's life was filled with love, cuddles, and family time. Audrey is especially thankful her step-sons Seth and Chase were able to make memories with their little sister.
"The imprint she made on our hearts is the same as Seth and Chase, but she just made it all at once," said Mike Doyle.
The next chapter for the Doyles is one of hope. Audrey and Mike are expecting a baby girl at the end of January. Audrey said her time at Canuck Place has helped her prepare for the new baby, having gotten incredible support from the nursing staff that cared for Roz.
"I had all this coaching with Roz that any mom would find valuable. Their support and guidance will carry forward to my next child."
The family is excited for the arrival of their second daughter and know she will carry a light for her big sister.
"I never shy away from talking about her, says Audrey. "I am a proud mom. I have stories too. They are different from a lot of other moms, but she is still my baby girl."
Today, Audrey and her family are being supported through Canuck Place bereavement services. Meeting with counsellors and other families at Canuck Place provides hope for the future while recognizing and celebrating the life of their first-born daughter.