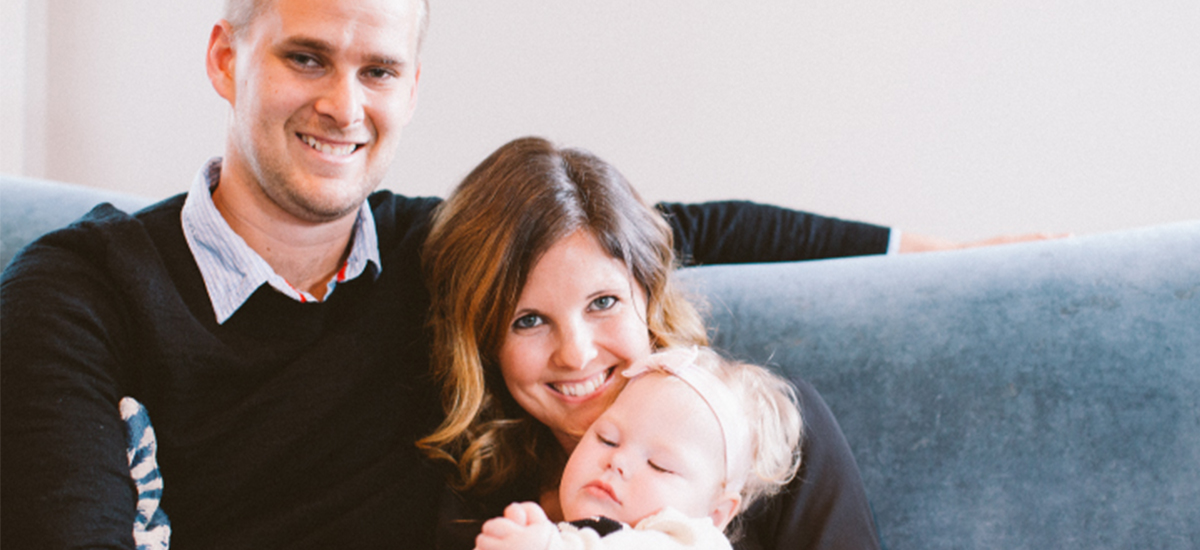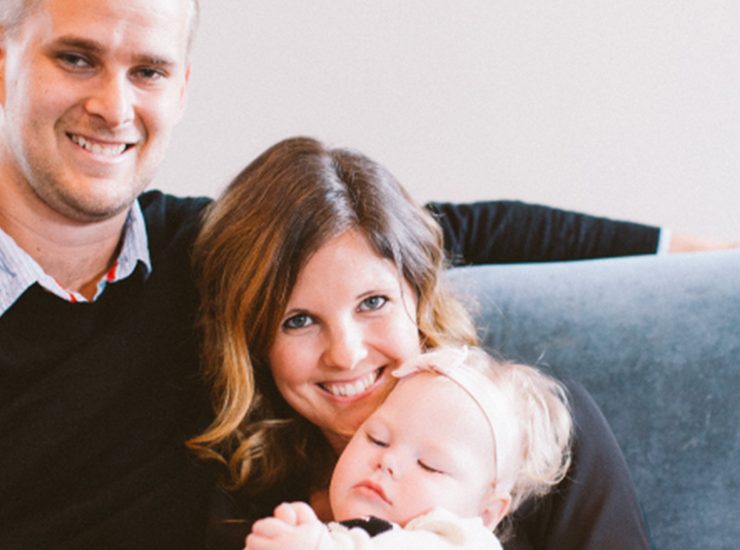 A Familiar Voice in the Night
Canuck Place provides families with access to a 24-hour care line, where they can call in any time of the day or night and be connected with a medical expert who understands the unique needs of their child.
In the middle of the night, hearing this compassionate voice on the other end of the phone can be a lifeline, and even a Best Day Ever.
Aaron and Kaiti Luyt are parents to 3-year-old Layla, who is diagnosed with an incredibly rare genetic disorder referred to as PCH. It's a degenerative life-threatening disease that affects the development of the cerebellum.
The family was first introduced to Canuck Place by an enthusiastic nurse when they were living in Ontario, and had decided to move back to BC where they would be closer to their family.
"I didn't understand how someone could rave about a pediatric hospice," says Kaiti. "Isn't that where children go to die?  What we would come to realize is that Canuck Place is not just a place children go to die, but a place that helps children who are dying, really live."
In addition to helping the family advocate for Layla's care and stabilizing her symptoms, the Canuck Place clinical team is also available any time, day or night, via a 24-hour nursing care line that families can call with concerns they have while caring for their child at home.
A health scare and an uncertain night are all-too-familiar for many parents, but the unique needs of Canuck Place children can complicate the simplest of childhood ailments, and most ER doctors simply aren't familiar with these rare conditions.
"Canuck Place children are complex and unique," says Kaiti. "Decisions are often not black and white. They need medical advice from professionals who know their baseline."
One night Kaiti was woken by their video monitor. Layla was experiencing some strange symptoms, so Kaiti and Aaron called Canuck Place.
The nurse she connected to was able to identify that Layla was having a seizure and walked the couple through administering her rescue medication – all in a matter of minutes.
A simple interaction, but one that makes all the difference for an unsure parent.
"Canuck Place has done, and is continuing to do so much for our family and so many others," says Kaiti. "They are the best connection you wish you didn't need."
You can help fund services like our nursing care line to moms like Kaiti. Donate today.