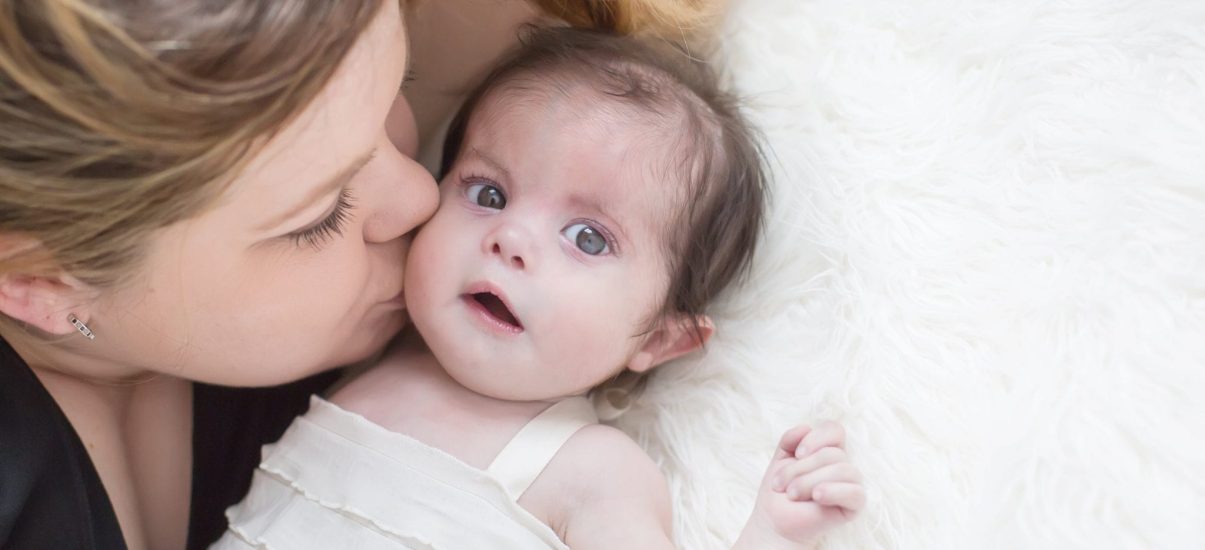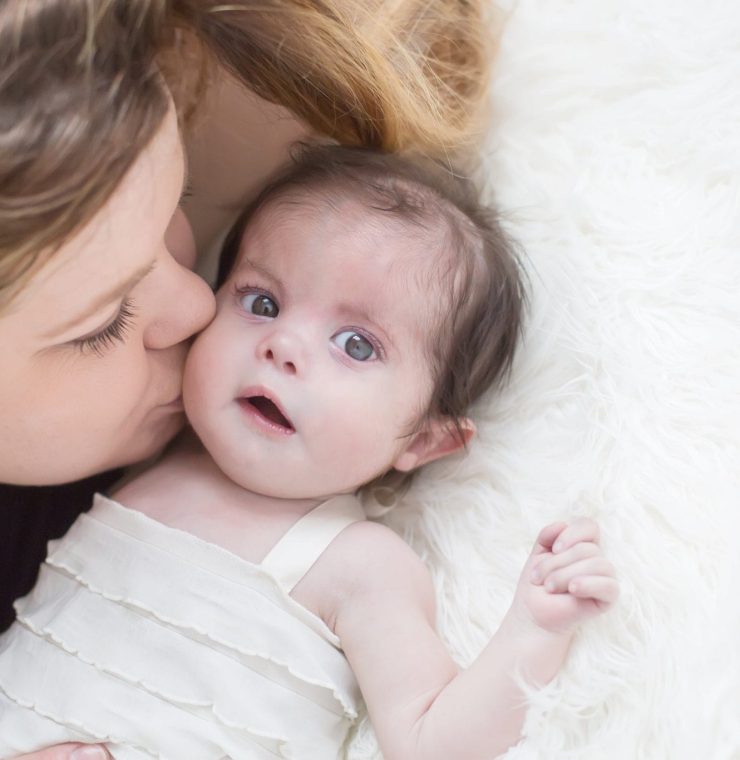 Canuck Place Nurses Answer the Call
In honour of Mother's Day and National Nurse's Week, we celebrate the compassionate and specialized care Canuck Place nurses provide families where and when they need it the most. Guided by a family's unique needs, the subtle and intuitive work of a Canuck Place nurse has a profound impact on vulnerable children and families, like the Jongenburgers, in their care.
Marlo and Ryan Jongenburger were introduced to Canuck Place Children's Hospice in November of 2015. Their sweet baby Ella was diagnosed with Trisomy 18, a genetic condition also known as Edwards Syndrome, when Marlo was in her second trimester. Trisomy 18 is the addition of a third chromosome 18 that disrupts the normal pattern of development in significant ways that can be life-threatening, even before birth. The odds of survival are very low, and upon diagnosis the child is given a label of 'failure to thrive'.
Upon hearing this devastating news, Marlo and Ryan were referred to Canuck Place. In their initial meeting, the clinical team helped them create a detailed birth, medical, and end-of-life care plan that included advocating for Ella during the pregnancy.
"We worked closely with the nurses at Canuck Place to consider what was important to our family, whether it was labour plans or decisions on what life-saving treatments would be available to Ella upon birth. We were not alone," says Marlo.
On March 18, 2016, Ella was born. She had many of the common issues associated with Trisomy 18. Clenched hands, stunted growth, low-set ears, strawberry-shaped head, severe developmental delays, and extensive cardiovascular issues. The doctors and nurses at Canuck Place were able offer timely support and expertise through video conferencing with local doctors in the Abbotsford maternity ward.
"Canuck Place doctors and nurses took the time to create a detailed medical plan as well as a flow chart of potential issues with Trisomy 18 and medications we could administer at home," says Marlo.
Canuck Place nurses recognize the extreme stress parents endure caring for a child with a disease or condition where there is not a cure. The Canuck Place clinical team is comprised of highly specialized Canuck Place nurses who provide 24/7 care to families staying in-hospice as well as coordinating extensive in-home and in-hospital care through the Nancy Chan Enhanced Community Care Program. Nurse Practitioners offer specialized care through home visits, which is augmented by Canuck Place's 24-hour provincial clinical care line for families, caregivers, and clinicians in rural and urban areas. This program connects families to their home communities, enhances their independence, and offers them a choice for the place of care, and for end-of-life.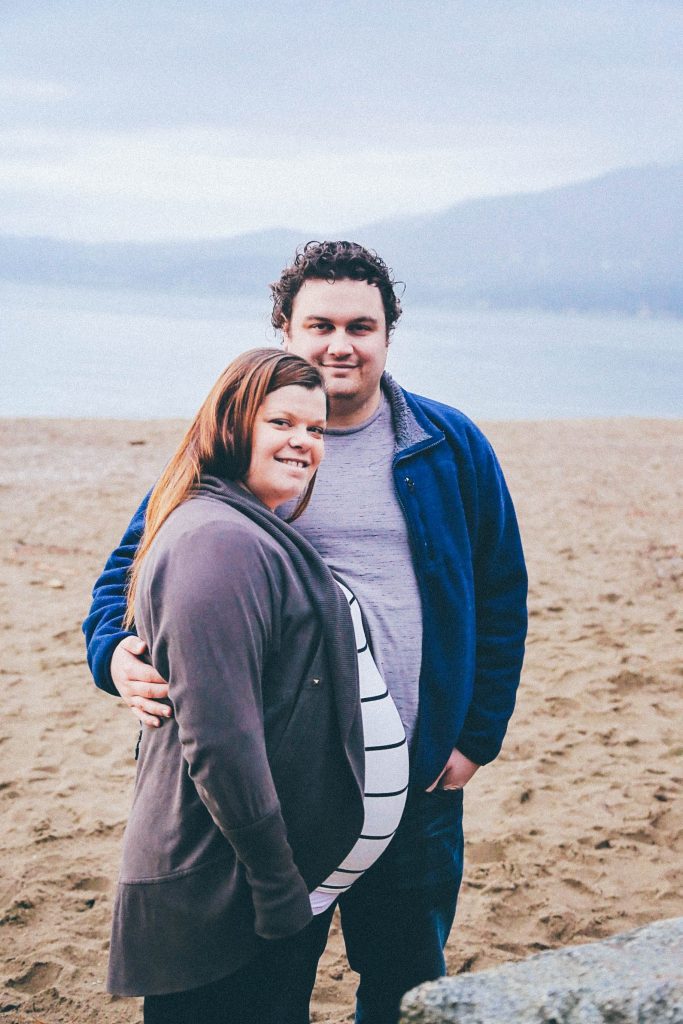 When Ella was about five days old it became apparent that she wanted to hang around for a bit. Against all odds, their beautiful warrior princess blessed them with 14 precious months.
The inevitable transition home from the hospital for the Jongenburgers was fraught with worry and anxiety. Taking Ella anywhere by car proved to be quite stressful for all of them, and involved significant medical distress for Ella. The nurses at Canuck Place understood and put into place a plan to support the family though home visits, and counselling support.
"It is such an honour to enter a child and family's home to provide care. Our home visits for the Jongenburgers removed obstacles to the complex care they needed, and allowed us to establish a plan of care specific to Ella. I will forever remember celebrating unexpected milestones that Ella met and the incredible love present in their home," says Campbell.
Canuck Place also supported the Jongenburgers in more of a non-traditional sense. When Ella was 13 months old, in consultation with Canuck Place nurses, doctors, and counsellors, they decided to journey by RV to Winnipeg so Ella could meet her extended family, including her great-grandparents.
"This trip was very important to the family and I felt honoured that they trusted me to play a part in making this wish happen," says Canuck Place community care nurse clinician Shanna Van Nen. "As Ella was so fragile there was a lot of planning involved to ensure the 'what ifs?' were covered. This involved liaising with the physician's and palliative care nurses for the Children's hospitals in each province that they would be travelling through. They were more than happy to provide whatever assistance they could in making the family's dream a reality. I ensured that they knew the dates that Ella and her family would be traveling through their province, including a detailed care plan with the family's goals of care, a list of medications, and contacts for Canuck Place support. We also ensured the Jongenburgers had enough medication, oxygen, and all the phone numbers of each contact in every province," says Van Nen.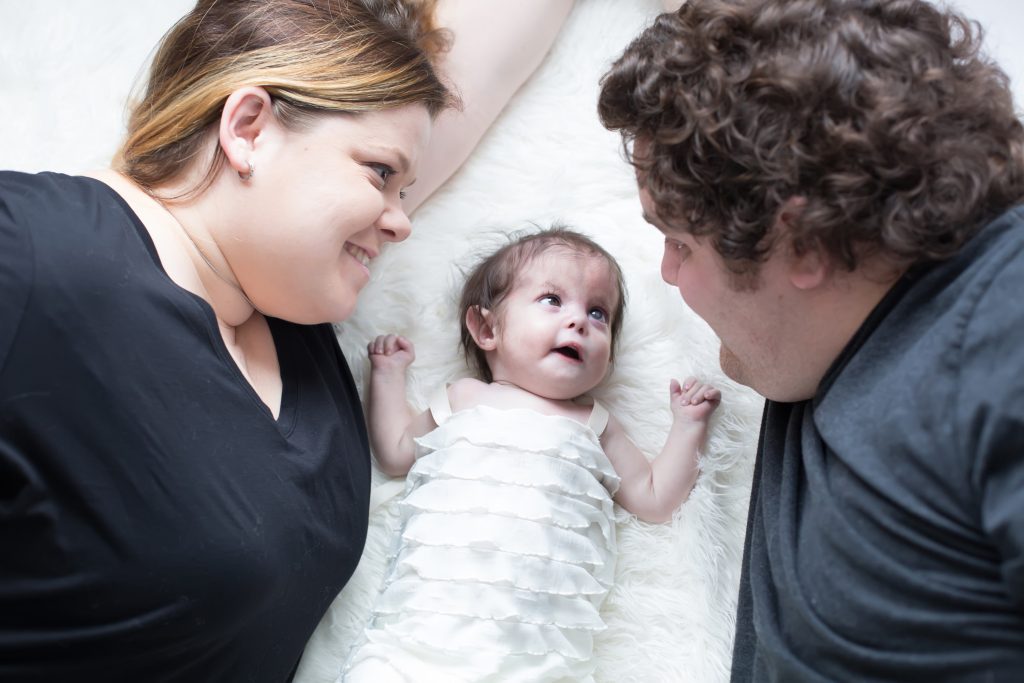 The Jongenburgers were in Calgary when Ella's health took a turn for the worse. Marlo and Ryan called the Canuck Place 24-hour clinical care line for support. When they arrived at the Calgary Children's Hospital emergency room, they were admitted immediately and the doctors had Ella's detailed file in hand.
Ella passed away on May 16, 2017 on a medical flight home from Calgary.
"As we ascended into the sky, Ella was called home to heaven. We had time to hold her and love her as we finished the flight home. Upon landing we placed a phone call to Canuck Place, that no parent should ever have to make. It was devastating, but at the same time we knew that they would know exactly what to do, and take care of the details. All we had to worry about was to take our baby home and say goodbye," says Marlo.
Canuck Place nurses are exceptional. They advocate for children and families and think ahead to their future needs as the disease progresses. They cast an invisible safety net of care that lovingly embraces families, giving them the gift of precious time together to create lasting memories.
Canuck Place is experiencing a significant increase in the complexity of care and relies on donor funding to operate and provide medical care. You can help make this incredible pediatric palliative nursing care possible by donating today at canuckplace.org.