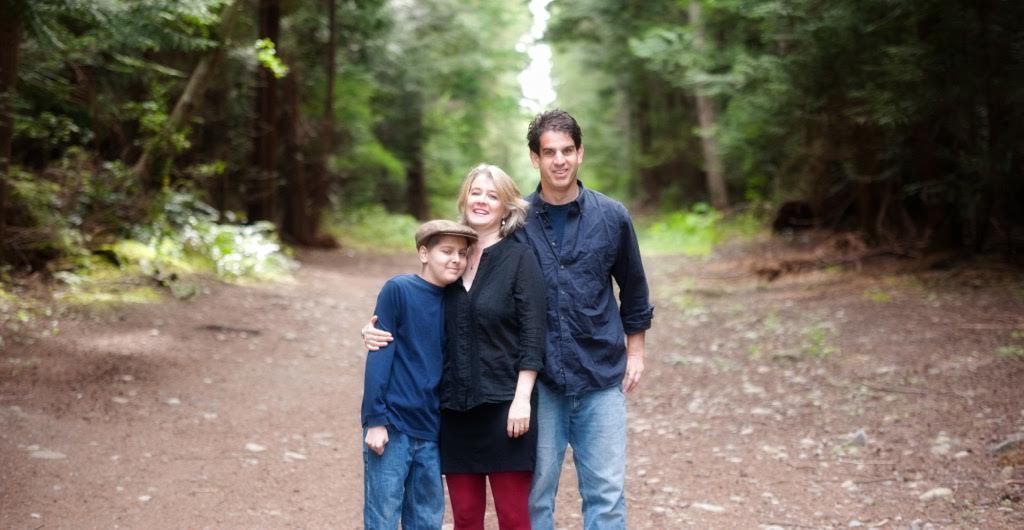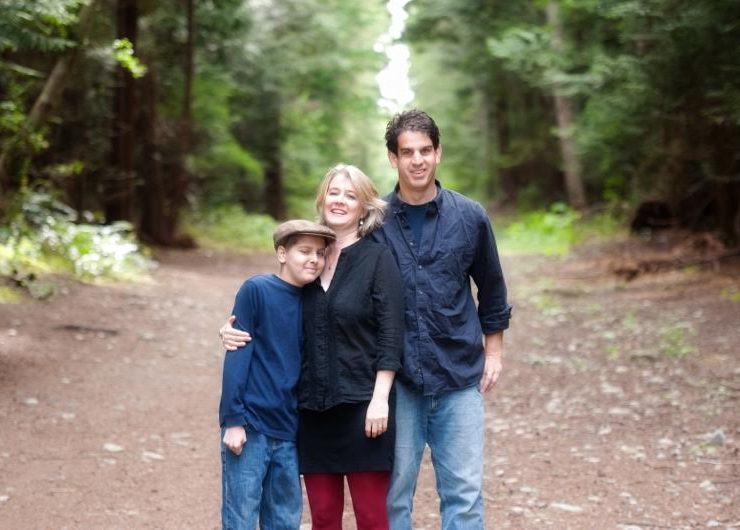 Onwards We Go: Stephen is a survivor
Stephen Mohan is a childhood cancer survivor. A fighter. And a Canuck Place father. Nothing is harder than losing a child, and when his son Jasper was diagnosed at five months old with the same cancer he had as a child, the guilt and grief Stephen wrestled with almost broke him. While nothing truly prepares you for leading your child through cancer treatment, his personal battle against the disease, and unconditional love for his son gave him the strength to embrace their family battle cry 'Onwards we go'. 
When Stephen was a baby he was diagnosed with retinoblastoma, a rare eye cancer. He was treated with large doses of radiation and chemotherapy that stopped the disease from spreading, but not before it claimed his left eye at the age of two. He didn't let that deter him from leading a life filled with truly incredible experiences, which eventually led him to meet the love of his life, Barbra. Then one wonderful day they both welcomed Jasper into this world and into the love of their family.
Despite being played the cancer card early in his infant years, Jasper had a terrific childhood. He had lots of friends and his family loved him very much. He was a bright kid who could hold his own in conversation with adults. He had an adventurous spirit and an incredible imagination. As a stay-at-home dad, Stephen got to fill his days with Jasper on all sorts of fun adventures.
Jasper made quite a lasting impression on the people he met. Stephen and Barbra often heard that they thought he was the kind of person who could really make a difference in this world. On several occasions, couples would confide in them that it was meeting Jasper that had convinced them to have children of their own.
Jasper spent his later childhood years in joyful remission. It wasn't until he was a teen that a tumour showed itself in the Pineal Gland behind his beautiful eyes. Despite all the treatments, and how hard they struggled to keep him alive, Jasper's condition worsened. There came a point where Stephen and Barbra were no longer able to care for him on their own. He required pain management on a scale well beyond what they could offer at home, and they were both physically and emotionally exhausted. Their home town of Powell River didn't have the level of health services they required, so they made the tough decision to move Jasper to Canuck Place in Vancouver.
Though none of them wanted to go, Canuck Place provided them a place of much needed respite in a comfortable home-like setting. Canuck Place doctors and nurses managed Jasper's increasing need for pain and symptom management and prepared Stephen and Barbra for end-of-life care.
"A home is important to a child. Canuck Place offers the comfort and feeling of a home, while still having top notch doctors, nurses, and medical amenities. It provides an environment that is more peaceful and comfortable than a hospital, for both the children and the parents," says Stephen.
Grief is a highly individual experience, and grieving often starts at diagnosis. Caring for Jasper as his illness progressed presented the Mohan's with repeated losses of many sorts. Throughout all of it, they learned that pain, like love, is simply something to surrender to. You keep going onwards to the next moment, the next day, you don't give up.
Support Stephen and other families at Canuck Place by joining his virtual fundraiser in honour of his son Jasper here.