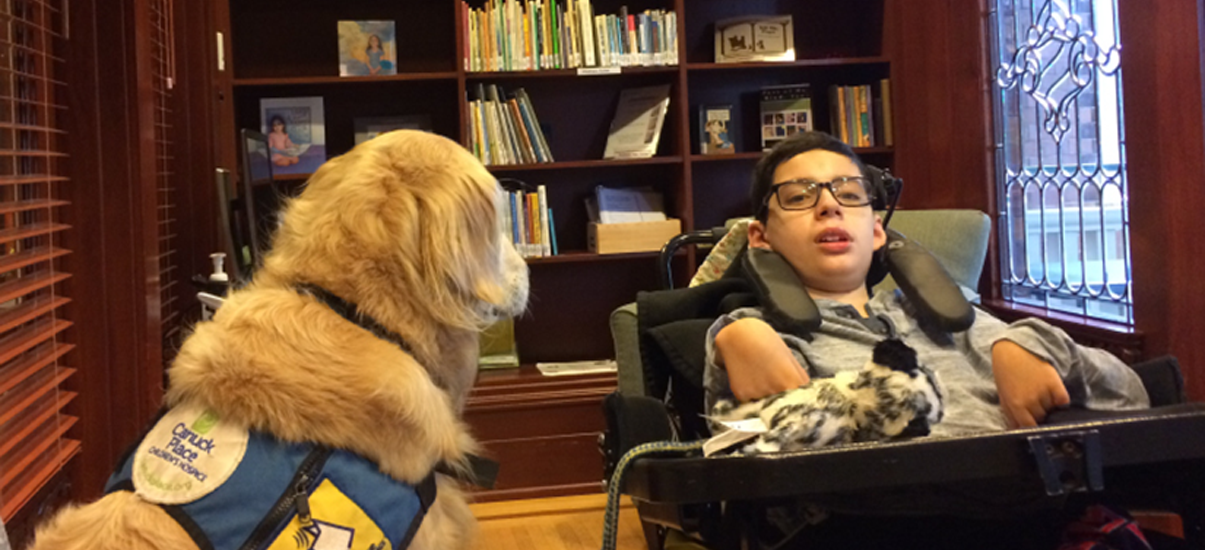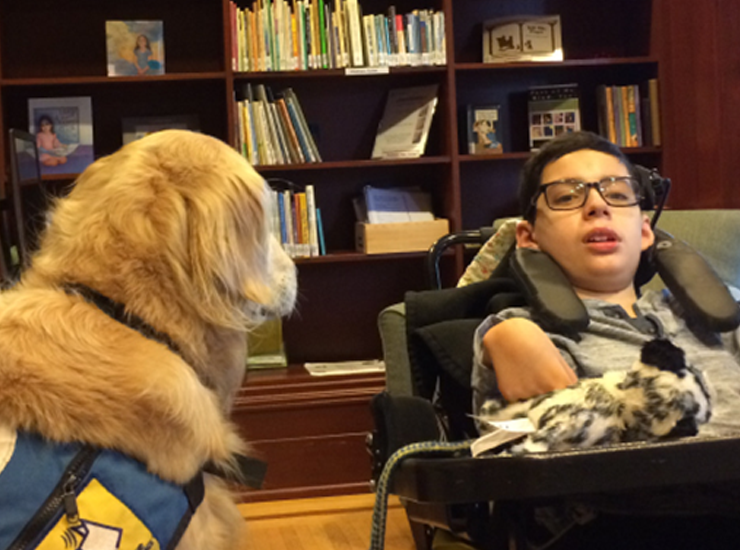 Dominic and Poppy: A Best Day Ever
Poppy is a friend and source of comfort to children and families at Canuck Place Children's Hospice. As a PADS therapy dog, she has a unique ability to sense who needs her support the most, and is always there for kids, whether they want to play, snuggle, or need a furry friend for support.
Dominic is an animal lover and on the Canuck Place program. He loves when Poppy joins him on outings or in the schoolroom, but Poppy has also been there for him when he needed support during a recent difficult conversation. Watch his mom Shawna explain their connection.
You can support children and families at Canuck Place by making a donation today.