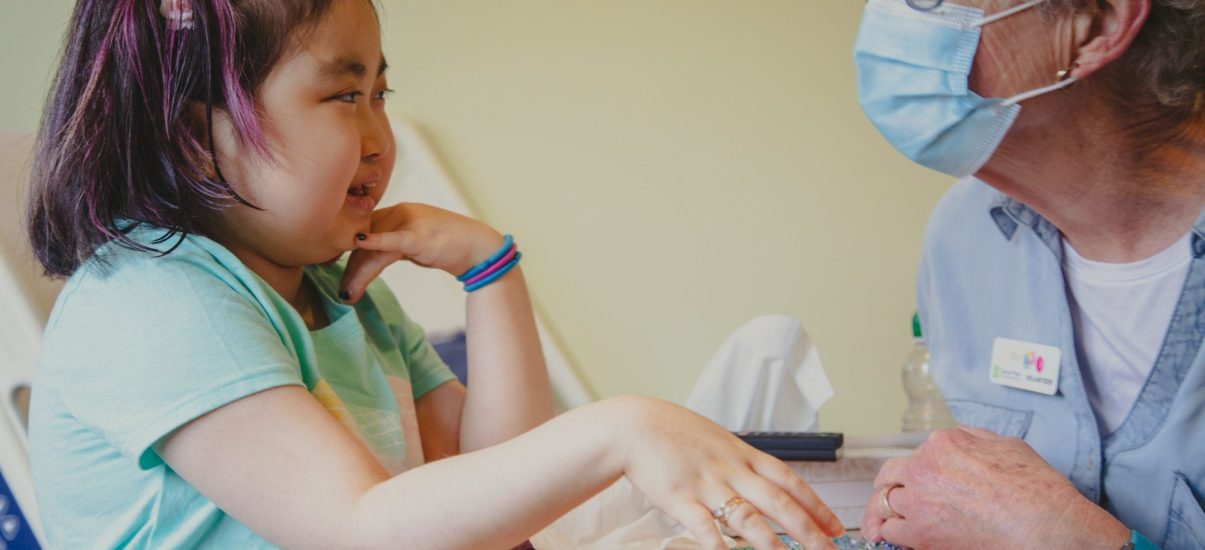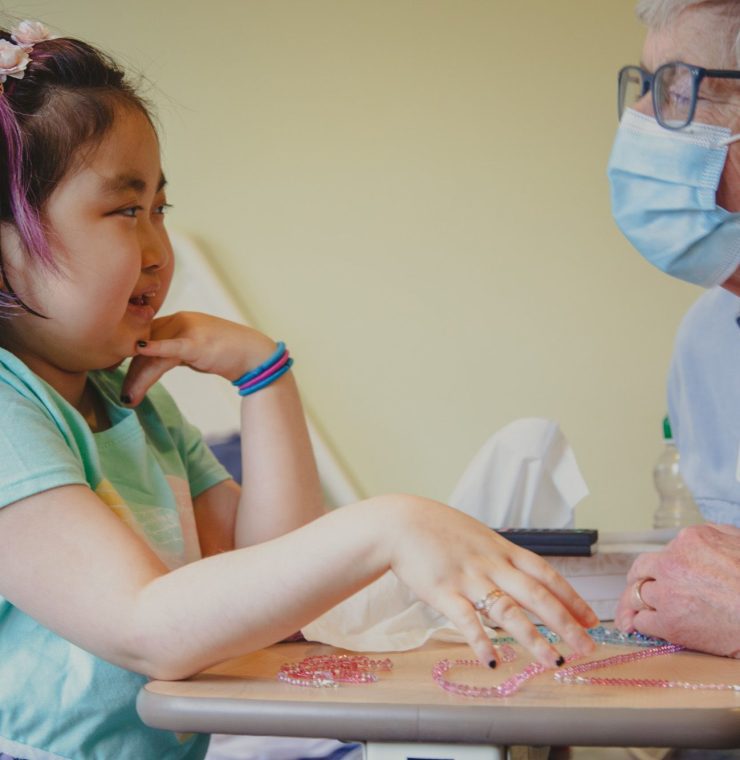 Celebrating National Volunteer Week: Family Volunteers
We're celebrating National Volunteer Week!
We are so thankful for our amazing volunteers and all the work they do. Our volunteers are the heart of our organization and allow us to provide exceptional pediatric palliative care to children with life-threatening illnesses and their families. The past two years hasn't been the same without our volunteers operating at full capacity – we miss them, and our families miss them!
Did you know we have 205 volunteers who have contributed 7,985 hours of their time and their hearts to Canuck Place since March 2020? Prior to the pandemic, there were 400 active volunteers who typically contributed over 24,000 hours annually!
We sat down with family volunteer Bev McKenna to learn more about her experience volunteering at Canuck Place. Thank you, Bev, for sharing your heart and time with Canuck Place children, families, and staff! We're so grateful for you!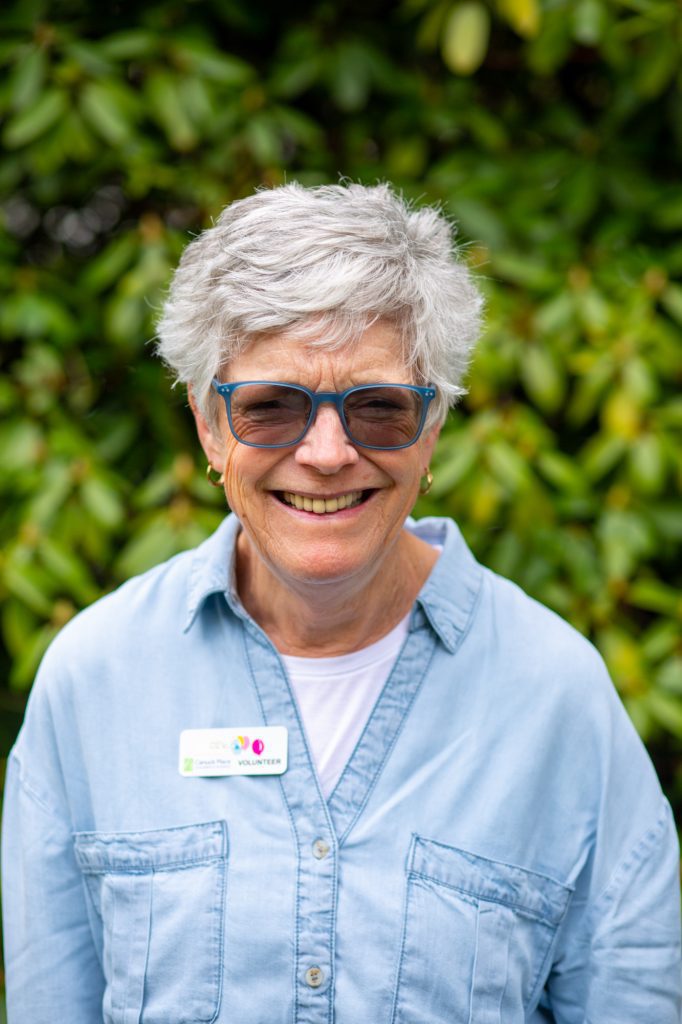 Tell us about yourself! How long have you been volunteering with Canuck Place?
I am a retired teacher of the deaf and hard of hearing.  Now that I'm retired I have been able to devote more time to exercising, the outdoors and volunteering.  I love running, hiking, dragon boat paddling, cycling and swimming.  I also enjoy reading, walking and playing with my dog, cooking, and socializing!  I have been volunteering at Canuck Place for 3 years.
What brought you to Canuck Place?
My good friend and longtime employee of Canuck Place suggested to me that I should volunteer at Canuck Place.  At the time, I didn't think I would qualify or have the desired skills, but when I had more time available I decided to apply.
Can you tell us what a typical volunteer shift looks like for you?
A typical shift starts with checking in with the nurses about who is in house and who is available for me to spend time with.  If the weather is good I love taking kids outside as the garden and natural environment at Glen Brae are so beautiful and calming. During cold or rainy days I love to play games, read to a child, do crafts or dress-up in costume, watch the fish or just hang out together in their room or somewhere quiet.  As quite a few children are nonverbal and uncomfortable and in bed; often stroking their hair and forehead and talking and playing with them is quite helpful.
What is your favourite thing about volunteering with Canuck Place?
My favourite thing about volunteering at Canuck Place is making a child smile or laugh or just feel a little bit better.  I also enjoy talking and getting to know the Nurses, Care Aides and other Canuck Place staff.  I have so much respect for the staff and the wonderful care and love they give the children.
I imagine you have lots of great memories volunteering, but is there one in particular that stands out? Alternatively, can you speak to a meaningful experience you've had as a volunteer?
My favourite memory is last Halloween helping a child to dress-up and playing together. It was so much fun and brought such joy and laughter to the child.  Another lovely memory I have is taking a non-verbal child to the fish tank and watching their eyes light up as they watched the fish.  It was a beautiful moment and very meaningful as she became so alert and had a look of amazement on her face as she watched the fish.  Sometimes it's hard to understand a child when they are nonverbal but the expression on her face was priceless and so beautiful!
What has volunteering at Canuck Place taught you?
Volunteering at Canuck Place has taught me so many things! To be thankful each day for my health, my life, my family, my friends, and all the goodness and kindness I see in people at Canuck Place and the people in my life.  It has taught me to be more compassionate, more patient, and to appreciate the value and beauty of people and all life.
Why is giving your time to Canuck Place important to you?
Volunteering at Canuck Place is a way for me to give back to my community, spend time with children, give them care and attention and hopefully a good time.  It also constantly reminds me of the importance of respite for the child's family.  I am so appreciative of the time I get to spend at Canuck Place with the children and the little bit I can do to help the staff and the children's families.
What has been your BEST DAY! At Canuck Place?
My best day at Canuck Place is usually my last shift!  Each shift brings new circumstances, greater understanding about children with complex diseases and ways to help, support and empathize with the children and their families.  I feel very fortunate to volunteer at Canuck Place.
What is one piece of advice you would give to those interested in volunteering with Canuck Place?
The only advice I would offer is to be observant and patient with the children and yourself.  It takes time to understand the needs of the children at Canuck Place and to know what works best.
What is something that you wish all volunteers knew about Canuck Place before their first shift?
Volunteers should know that everyone that works at Canuck Place is ready to help you, answer your questions and make you feel welcome! It is a tremendously warm, welcoming place full of kind and beautiful people.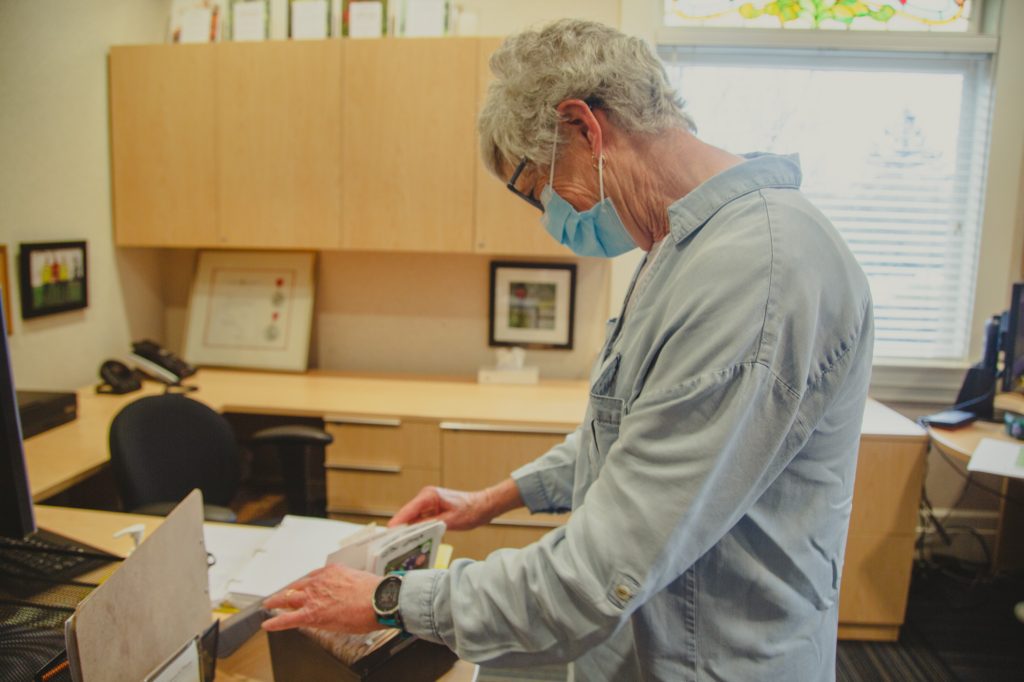 Beverley McKenna has over 600 lifetime hours and has been a family volunteer at Canuck Place for over three years. Volunteers like Bev, are the backbone of organizations like Canuck Place, and with volunteer help, Canuck Place can give short lives the gift of great days.
You can also read Bev's story published in The Vancouver Sun on April 16. If you're interested in learning more about becoming a volunteer, please visit https://www.canuckplace.org/volunteers/