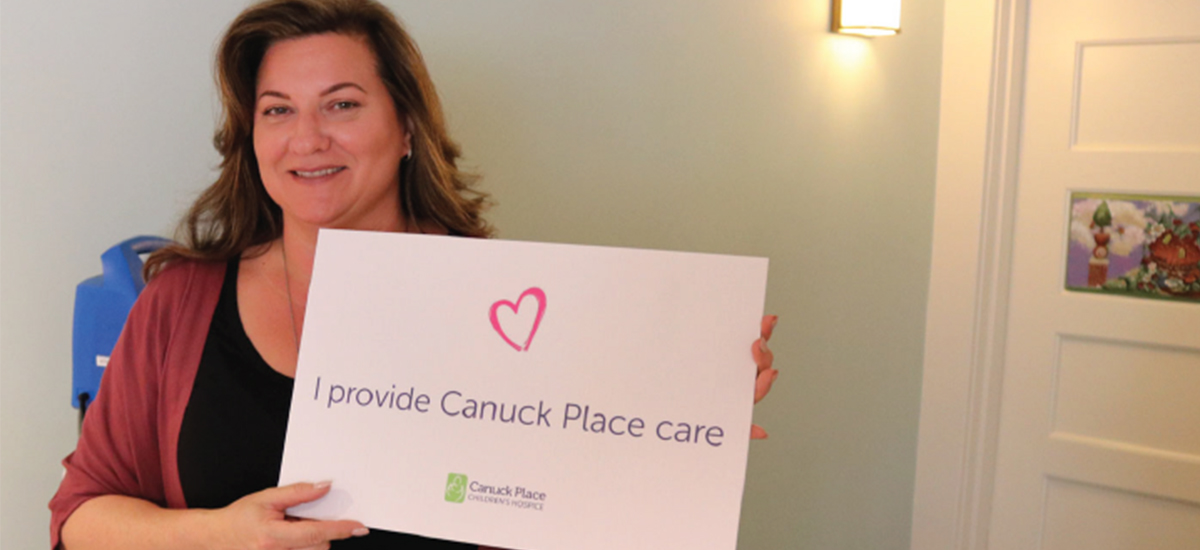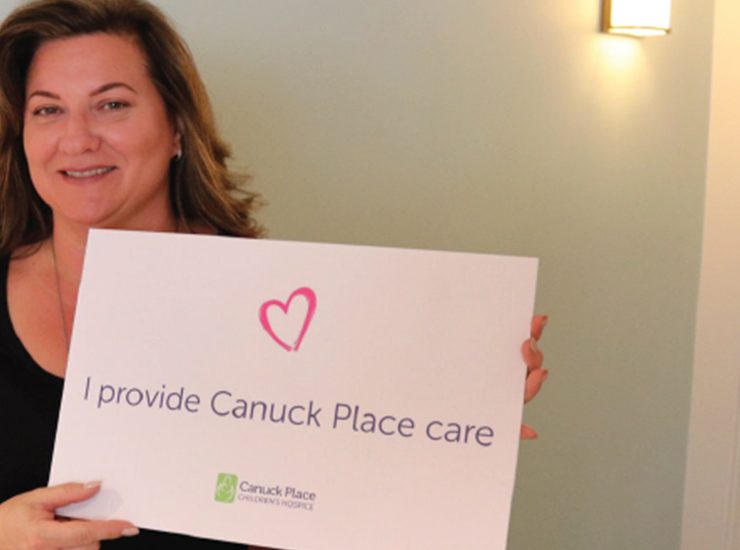 Resilience at Cauck Place
Karen Pickett has worked at Canuck Place for 11 years, first as a Personal Care Aid (PCA) and now as a Unit Clerk.
Her work on the clinical team supports Canuck Place care every day.
Karen originally came to Canuck Place looking for a greater challenge in her career. A friend suggested that Canuck Place would be a perfect fit – and she was right.
"Every day is a challenge," Karen says. "The work is important, and I think we're definitely filling a need. It's fulfilling. A lot of people say, 'I don't know how you can do that every day', but the thing that people don't see is that it's not always sad. There's lots of joy and happiness. There are really good days, even when they're bad."
When asked what one word described Canuck Place care providers she chose Resilient. A trait which can be seen all over the hospice.
"The definition of the word says you're able to withstand or recover quickly from difficult conditions," Karen explains, "And I think here that happens on a daily basis."
Karen also sees her team as one that works efficiently, with great flexibility. It all comes down to what the children and families in their care need. If a sudden need to expedite a prescription or solve a problem arises, they have the flexibility to do that.
"Care caters more to the needs of the children and families here than it does in other environments," she explains. "It's more focused on what can we do right now to best meet the needs of this child."
For Hospice Palliative Care week and Nurses Week we're asking what sets Canuck Place nurses and care providers apart. Read their stories.
You can support Canuck Place care by making a donation today.