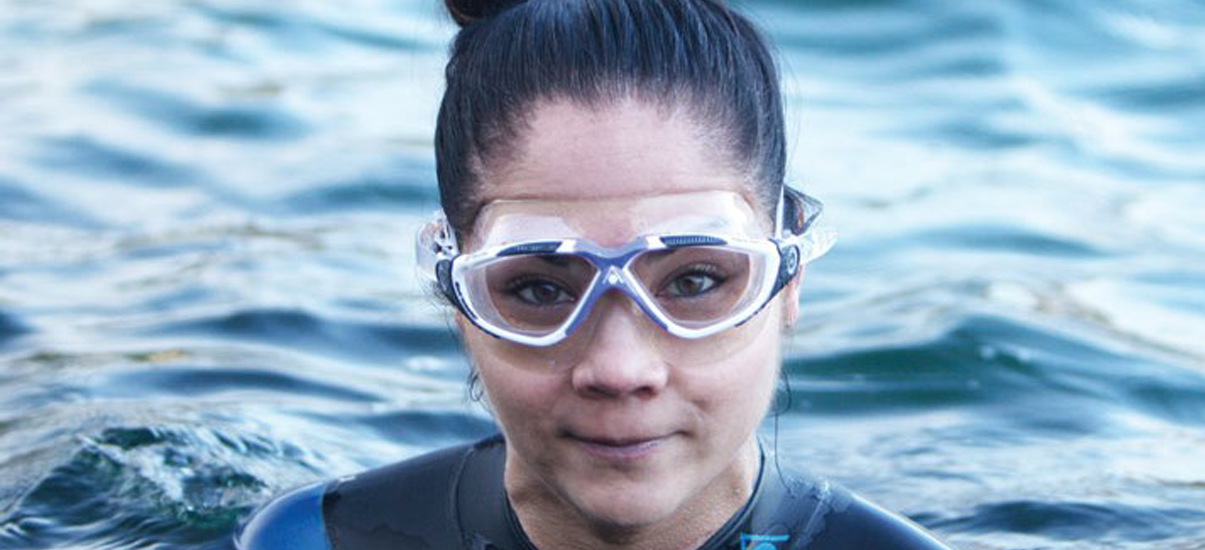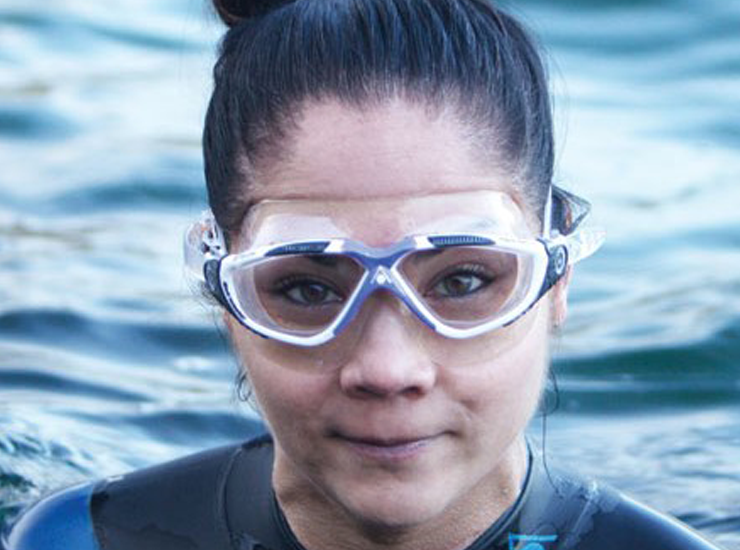 Jill Yoneda's Swim Across the Georgia Strait
UPDATE: Jill COMPLETED the first ever double crossing swim across the Georgia Strait in 25 hours and swam a total distance of 80 km. 
Jill Yoneda is a 43-year old competitive swimmer from Victoria.
On August 3rd, she'll undertake the first double crossing swim across the Georgia Strait as she swims 70 km from Nanaimo to Sechelt and back – all in support of Canuck Place.
Jill's goal is to raise $15,000 for Canuck Place.
Jill grew up training with swim clubs and became a competitive swimmer at a young age.
"I loved the smell of chlorine, the laughter that echoed off the walls of the pool, and the splashing and noisy bubbles the water would make," said Jill.
In 2002, Jill was introduced to scuba diving and quickly became captivated by this new underwater activity.
But her life changed when she suffered a type 2 decompression accident in 2004. Doctors discovered a hole in her heart, which meant she could never scuba dive again.
Undefeated, Jill decided to explore free-diving as an alternative.
Jill has also been diagnosed with a degenerative disc disease, compartment syndrome, and a rare condition called Popliteal artery entrapment syndrome.
These have all led to over 15 surgeries and two spinal disc implants.
Today, Jill has held three national records in the extreme sport of freediving and has even been a member of Team Canada.
Her determination to remain active and continue living her passion is inspirational.
"Even after suffering an accident that left me without the full use of one my legs and confined to a brace," said Jill, "swimming made me feel whole."
Use the campaign hashtag #JillSwim4Courage and follow Jill's journey on Instagram @jillyoneda