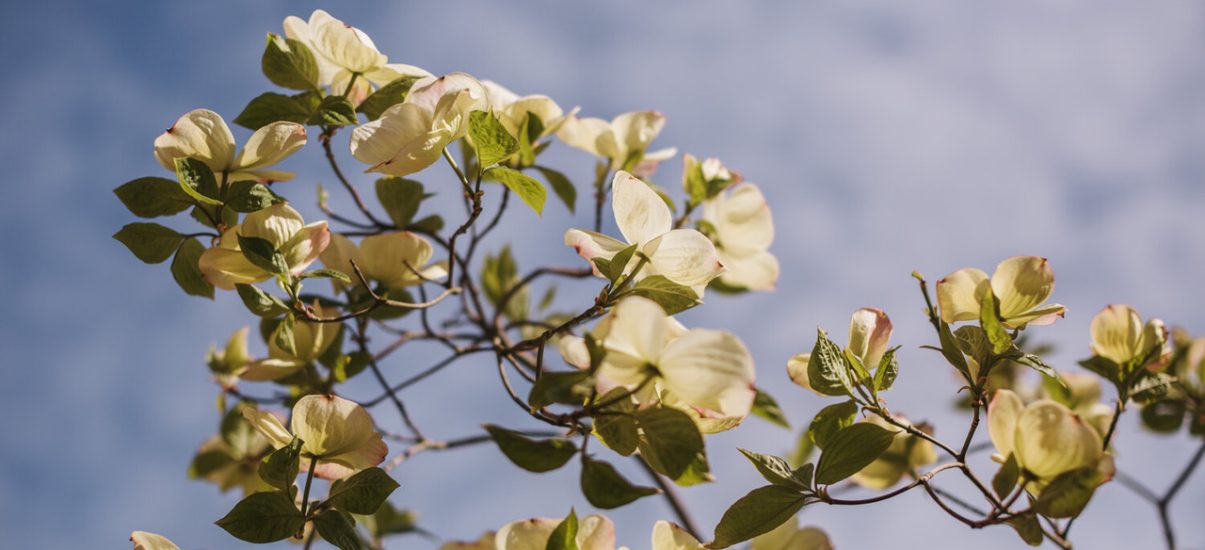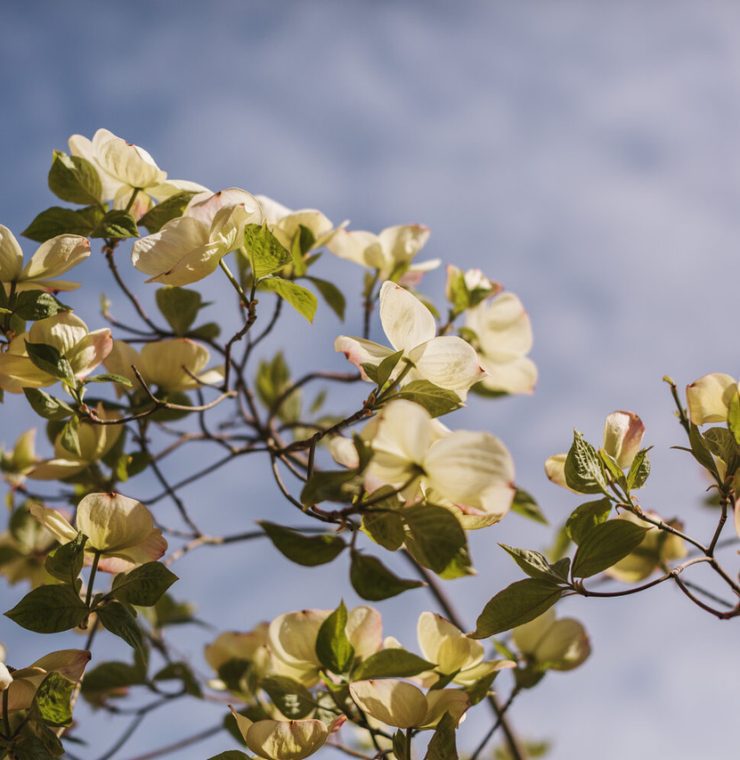 Being bereaved has grown me
May 1 is Bereaved Mother's Day, and today, we are honouring mother's who have lost and who are grieving.
Katie Jameson, Canuck Place Mom, shares her thoughts on motherhood and Bereaved Mother's Day below. Today, we recognize her and all bereaved mothers.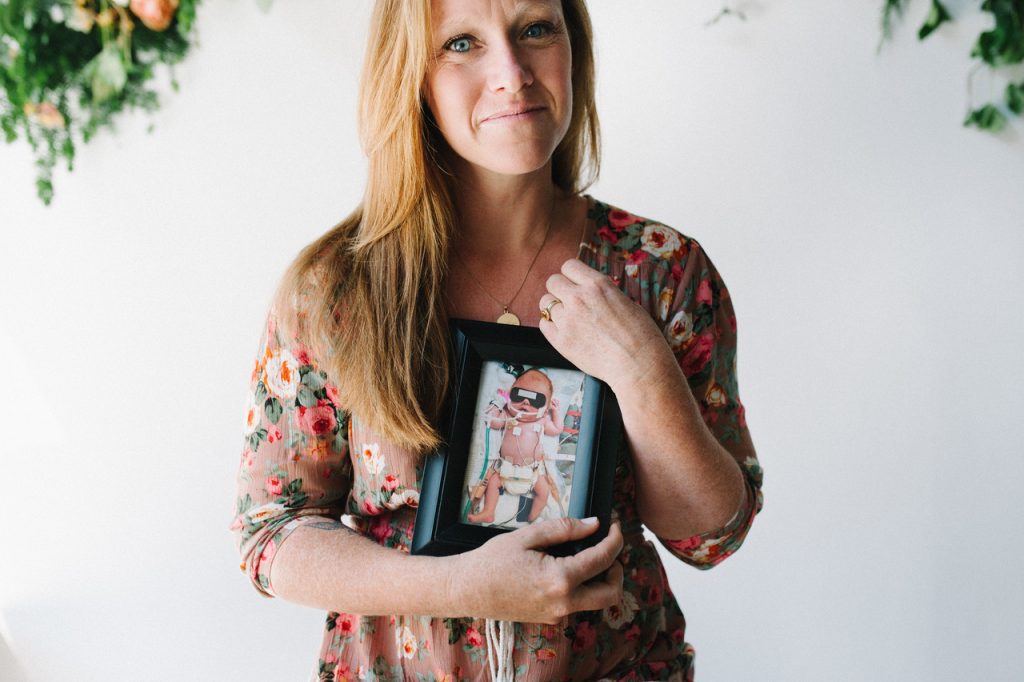 Look how we've grown.
A few days ago we reached eight years since we said goodbye to our son, and seven years since we planted this dogwood tree. We dug this into the dirt on the one year anniversary of Lochlan dying, we wanted something to serve as a living, growing reflection of our son, and we needed to see something thrive in tandem with our grief. When we planted this tree, we felt broken inside, we were cautious and fragile, afraid to stand up straight in case something new knocked us over.
In the years that it's grown, so have we.
In the years that it's stretched its roots and burrowed out a home in the earth, so have we.
The man who walked us around the nursery on that cold spring day showed us many different trees to plant, and then paused when he approached the dogwoods.
He told us "these ones take a lot of love,
you'll need to nurture it,
but it will bloom every year in April"
This is the hardest time of year for me. My son was born at the start of April with fresh rain and the first blue sky after a long winter. He died at the end of April, with the tulips bursting out of the ground and birds singing in the sky. There are so many reasons to celebrate, and yet, so much to mourn. We've done our best to care for our hearts over the last eight years, and my hope is that without even noticing, the nurturing is starting to take root. The other day I opened my front door and caught the smell of flowers on the breeze, it was a beautiful, faint perfume that spent only seconds on my cheeks, then wafted away to another yard. That day, was the anniversary of his death, and I'll never be able to reconcile the beauty of blooms timed with such a day of sorrow. As I stood there in crisp air and let the sunshine warm my toes, I began to wonder if there could be space for my heartache to grow upward, and not always sit so heavy in my chest.
What a revelation for me, to finally understand that my grief doesn't need to be set down or set aside in order to feel joy, if I could only let it swell towards the sky.
Like his tree.
As the branches grow tall and send their blossoms higher, I feel our family stretching taller, too. As we tend to this tree, we tend to our hearts; we have given ourselves time and grace to fight against weather of all sorts, to weed out what doesn't serve us, to encourage what does. It's been very hard to wait, but we are finally feeling the sunshine.
My journey of grief and life after tremendous loss is still so new, I'm only eight years young as a Bereaved Mother. And still, eight years feel so long. I'm beginning to understand that my back will be broken under the weight of sorrow forever if I don't find a way to stretch upward, to till and turn the soil at the break of spring and encourage new shoots to rise up, not inward. If I place my cheek against the earth, I can see the long cracks in the soil where my fingers could lift; just the edge overturns, making room to lift a little more next time.
Eight years ago he let out his last breath, and I wailed like a broken animal. I screamed for the life that was in my arms one moment, gone the next. I instantly became something I had never been before. Becoming Bereaved is the great before and after of our own lives, our own story. It's the unwavering line in the sand where we cannot cross back, only stand at the edge and know that the tether of love from our hearts to theirs will never break. This tree helps me see my grief grow, it helps lift the weight I wasn't sure I could carry, and allows me to find peace in watching it float upwards. For years I have tried to understand the woman I have become, standing in the after. I've tried to welcome her, with the love and acceptance she deserves, I have given her grace when she couldn't go on, and I have quietly loved all the different transformations she has taken. The path to discovering is built and bent by a broken mother, and all at once I've reached the curve in my journey where I've realized being bereaved has made the most beautiful parts of me, being bereaved has grown me.  And so, this year with the tulips blooming and the birds singing and the smell of fresh flowers on the breeze, I am welcoming the celebration of my son and allowing the ache in my heart to do just what this tree does; gently, and slowly, lift upwards.
– Katie Jameson, Canuck Place Mom