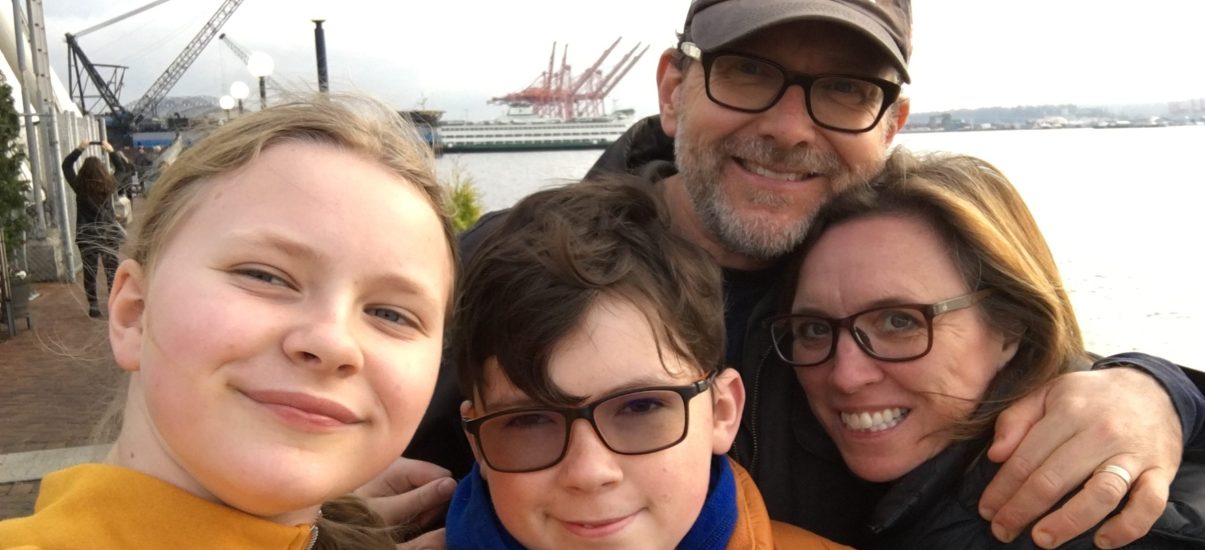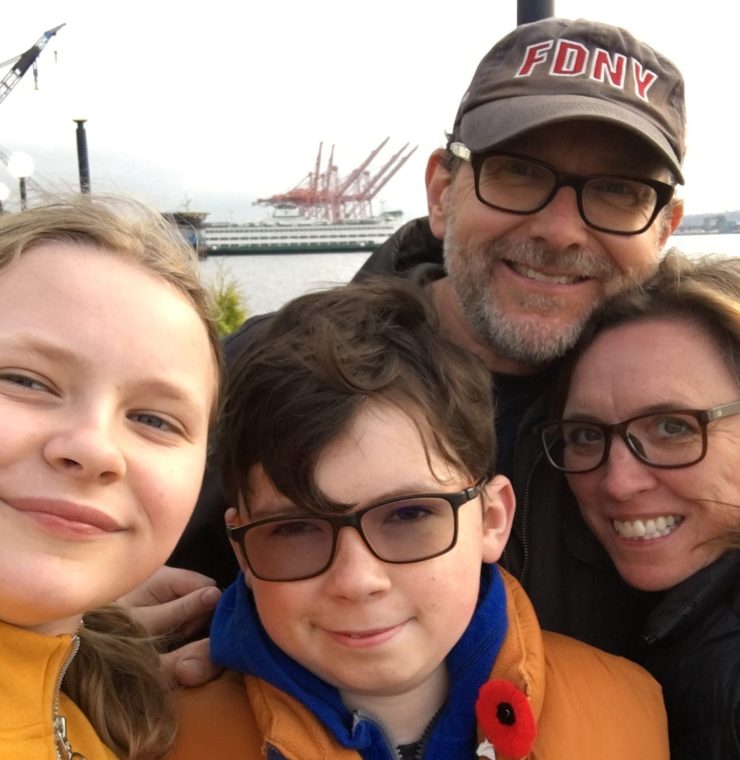 Childhood Cancer Awareness Month and the Sibling Experience
Childhood Cancer Awareness Month is a poignant and vital time on the calendar when our collective focus turns to the young warriors who face one of life's most formidable challenges. Throughout this month, we unite to shine a spotlight on the harsh realities of pediatric cancer and to celebrate the incredible strength, resilience, and courage of the children and families confronting this relentless adversary. As we embark on this month of remembrance and advocacy, we are reminded that behind every statistic, there is a story; behind every diagnosis, there is a family; and behind every fight, there is hope.
Ian was not just any child; he was a kind, funny, caring, and gentle soul who fell in love with hockey at the tender age of two. His passion for sports and life was evident in everything he did. Ian played hockey at the Rep level, engaged in various school sports and clubs, and even had a penchant for Rubik's Cubes. He was an avid reader and a seeker of knowledge, with a special fondness for math and patterns.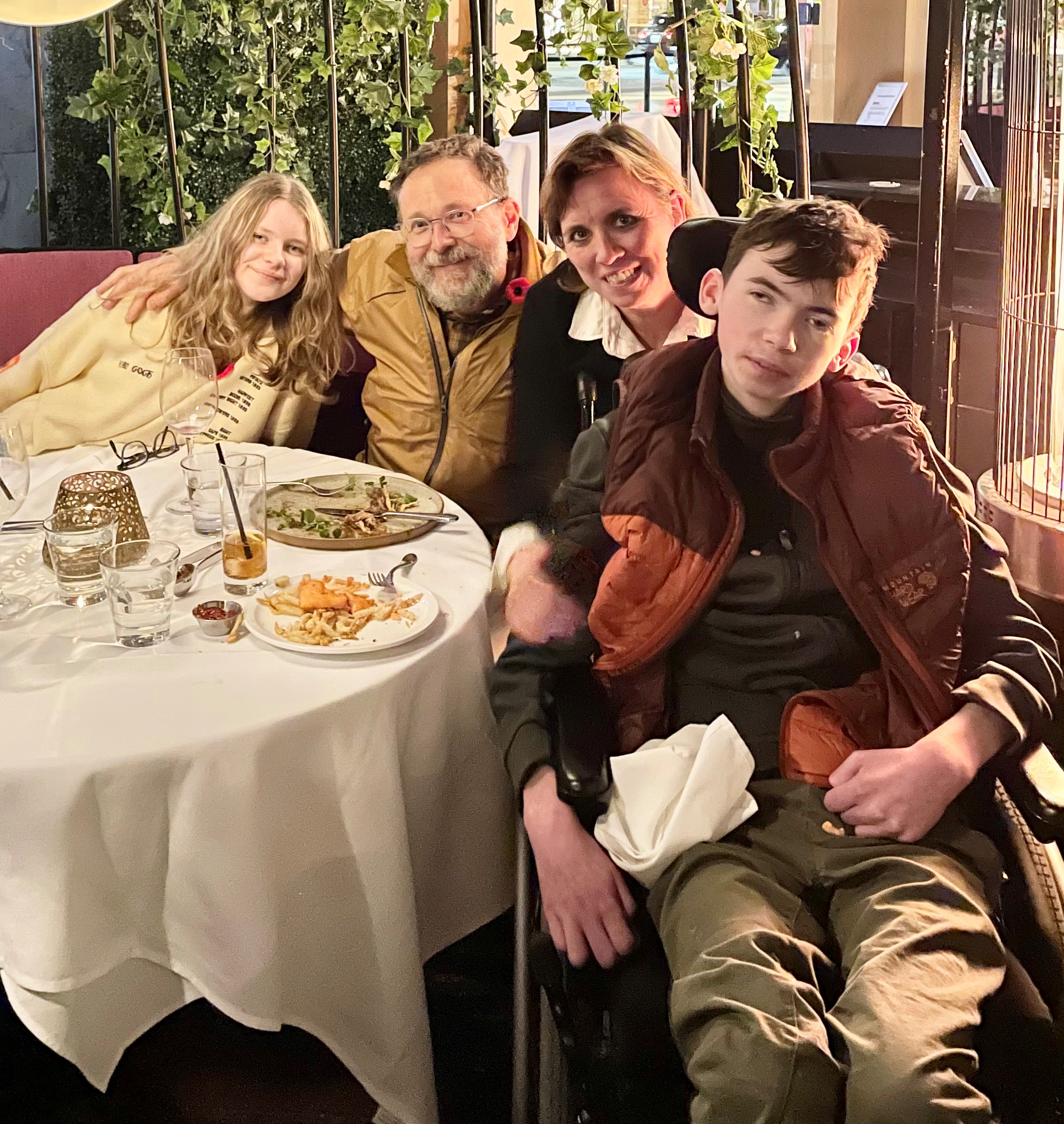 In February 2018, Ian's life took an unexpected turn when he was diagnosed with a diffuse Germinoma tumor in his brain, a form of pediatric brain cancer. His journey through treatment was grueling, involving 12 rounds of chemotherapy and 13 rounds of radiation. Ian's strength and determination helped him regain some semblance of a normal life, despite the challenges posed by his treatment, including vision loss and short-term memory loss.
Despite his battle with cancer, Ian's remarkable spirit shone through. His family fondly recalls how he became a joke-teller, using humor to ease the burden on others and making everyone around him laugh. Ian's infectious laughter and positivity left a lasting impression on everyone who had the privilege of knowing him. "Ian never complained. He wanted to help others. After finishing his treatment, he got involved in as many activities and organizations as possible that would help other children battling cancer," his parents said.
The rollercoaster of emotions and the constant adjustments to their lives took a toll on Ian's family, but they remained resilient and united in their support for him. Siblings, often overlooked in the pediatric cancer journey, experience unique challenges. Jillian, Ian's sister, found herself navigating the complexities of having a brother with cancer. She witnessed Ian's transformation and struggled to balance understanding the gravity of his illness while trying to maintain some semblance of normalcy. "I tried to live my life the same as when he was healthy, but it was impossible. Learning how to deal with something as major as a sibling having cancer is tremendously hard," said Jillian.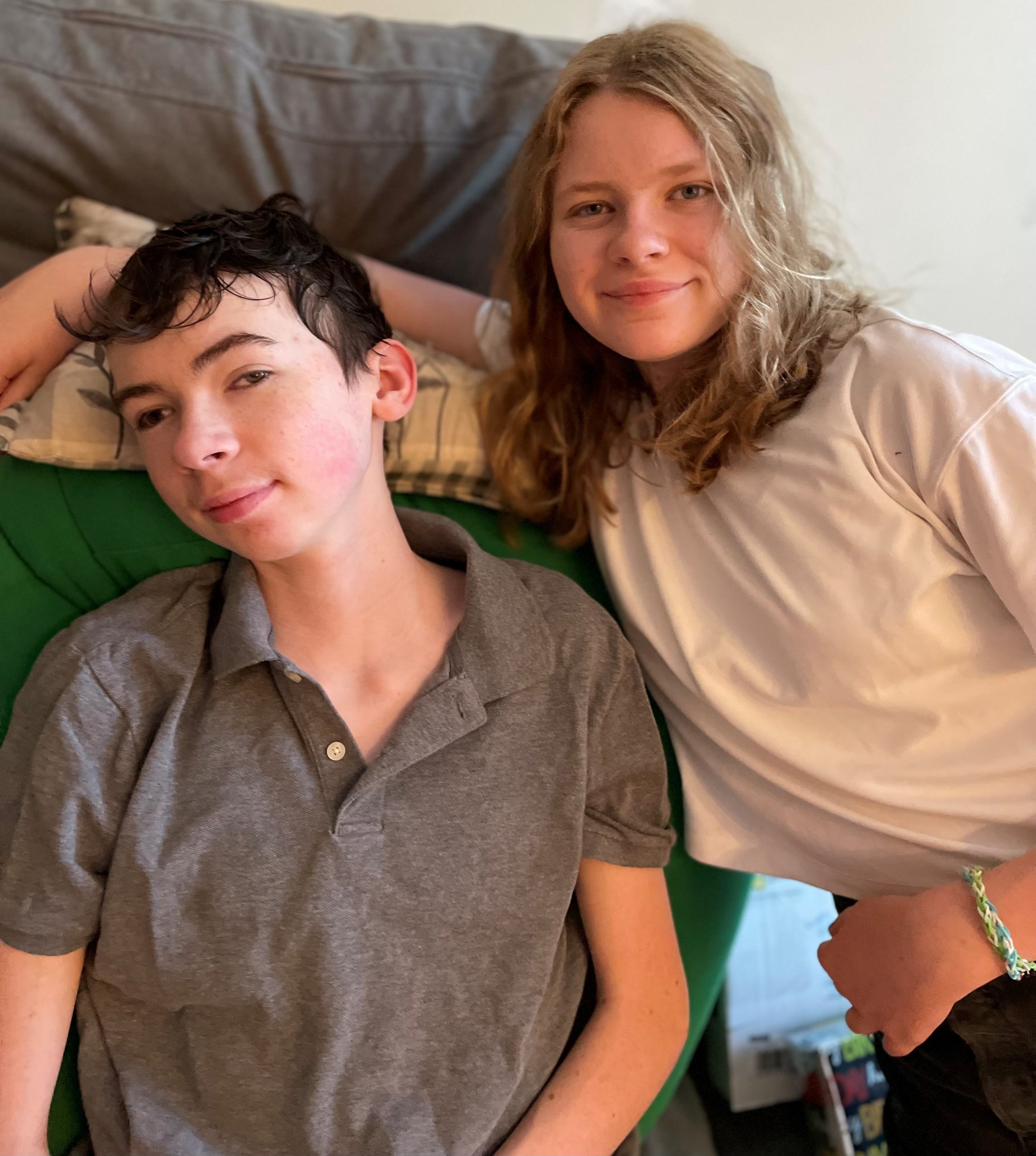 Amidst Ian's battle, the family found a source of respite and support in Canuck Place. Introduced to Canuck Place in 2020 through pediatric palliative care physician, Dr. Natasha Datoo, the family quickly realized the importance of this haven of care and compassion. The staff at Canuck Place, including Camara van Breemen, Canuck Place nurse practitioner and PADS accredited facilities dog Gaia, became an integral part of Ian's journey, accompanying them to oncology appointments and providing much-needed emotional support.
Canuck Place offered more than just medical care; it provided solace and opportunities for cherished moments. Ian's love for music found an outlet through music therapy sessions, where he connected with therapists and discovered a newfound joy. Canuck Place became a place of memorable experiences, complete with personalized playlists and heartfelt interactions with Canuck Place staff.
Ian's journey took a heartbreaking turn when he lost mobility and his quality of life deteriorated. Throughout this trying period, Canuck Place continued to stand by his side. During a two-and-a-half-week stay in the ICU, Canuck Place nurses and physicians offered guidance and comfort, providing much-needed stability in a tumultuous time.
For Ian's parents, Andrea and Bill, Canuck Place was not just a facility; it was their lifeline. It was a place where they could find solace, guidance, and the support of professionals who truly understood their pain and uncertainty.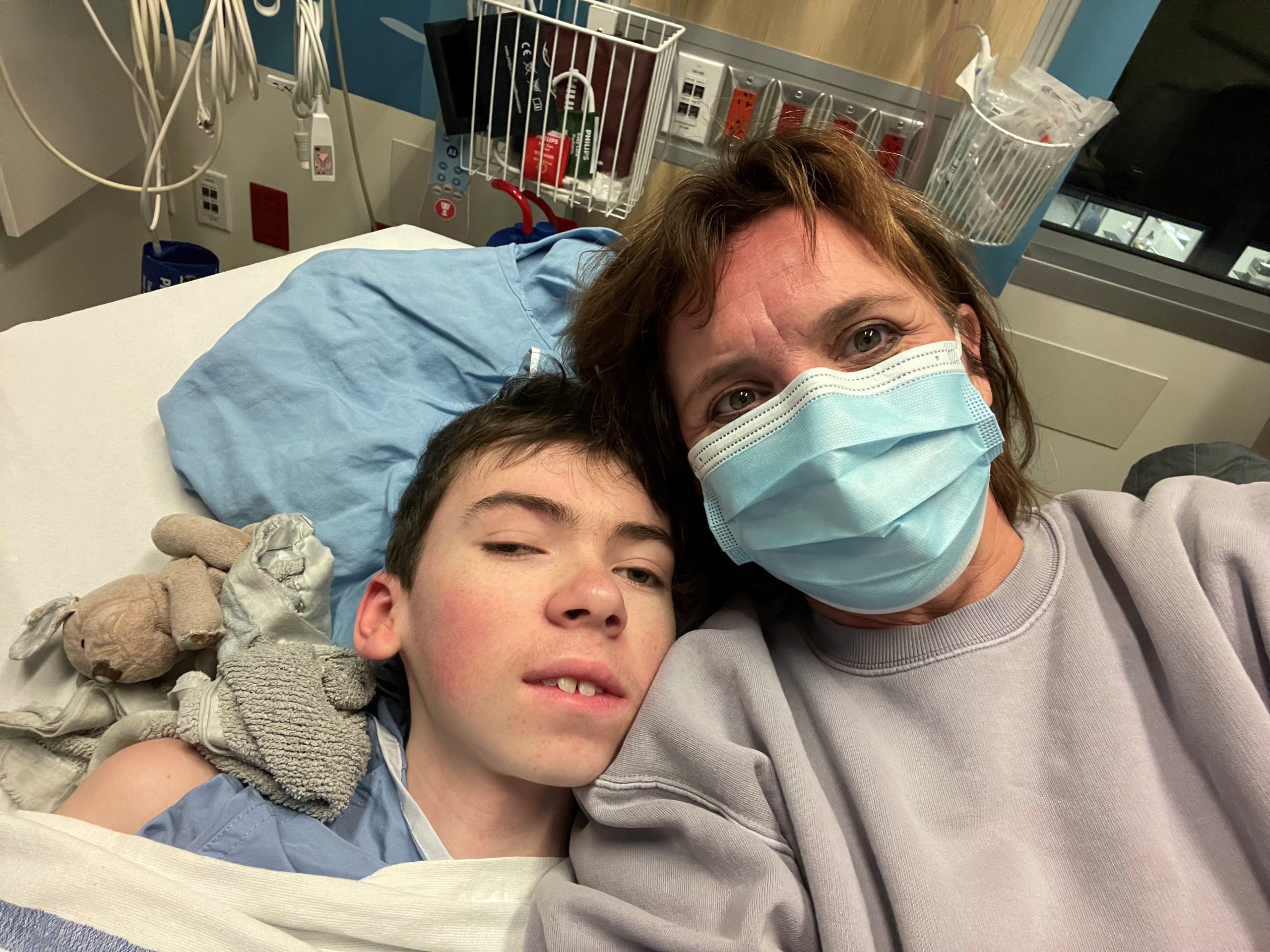 Despite the immense challenges they faced, the family's time at Canuck Place provided precious memories and moments of respite. They remember watching hockey games, sharing meals, strolling through the gardens, and, most importantly, witnessing Ian's joy and laughter during music therapy sessions. These experiences are treasured keepsakes, reminders of the love and support that surrounded them during their darkest days. "Our last day with Ian at Canuck Place was filled with memories we will never forget. The physical memory making Canuck Place facilitated at such a challenging time are treasured keepsakes that we fiercely treasure," said Andrea and Bill.
Ian's legacy lives on in the hearts of his family and everyone who had the privilege of knowing him. His determination to "do hard things" and his wisdom about the uncertainty of life continue to inspire those who remember him.
As the family navigated Ian's cancer journey and bereavement, they recognized the importance of support for siblings. Siblings often bear the weight of their own emotions while witnessing their brother or sister's battle with cancer. "The first time, I was in grade 5. An age when you're not old enough to fully understand what is going on but too old to have the luxury of obliviousness," said Ian's sister, Jillian. She emphasizes the need for more sustained and tailored support like Canuck Place provides for siblings who experience a unique kind of trauma.
Ian's story is a reminder that childhood cancer does not follow a predictable path. Every child's journey is unique, and the impact on families extends far beyond the immediate medical challenges. Childhood Cancer Awareness Month invites us to remember and honor the strength, resilience, and courage of young warriors like Ian and their families.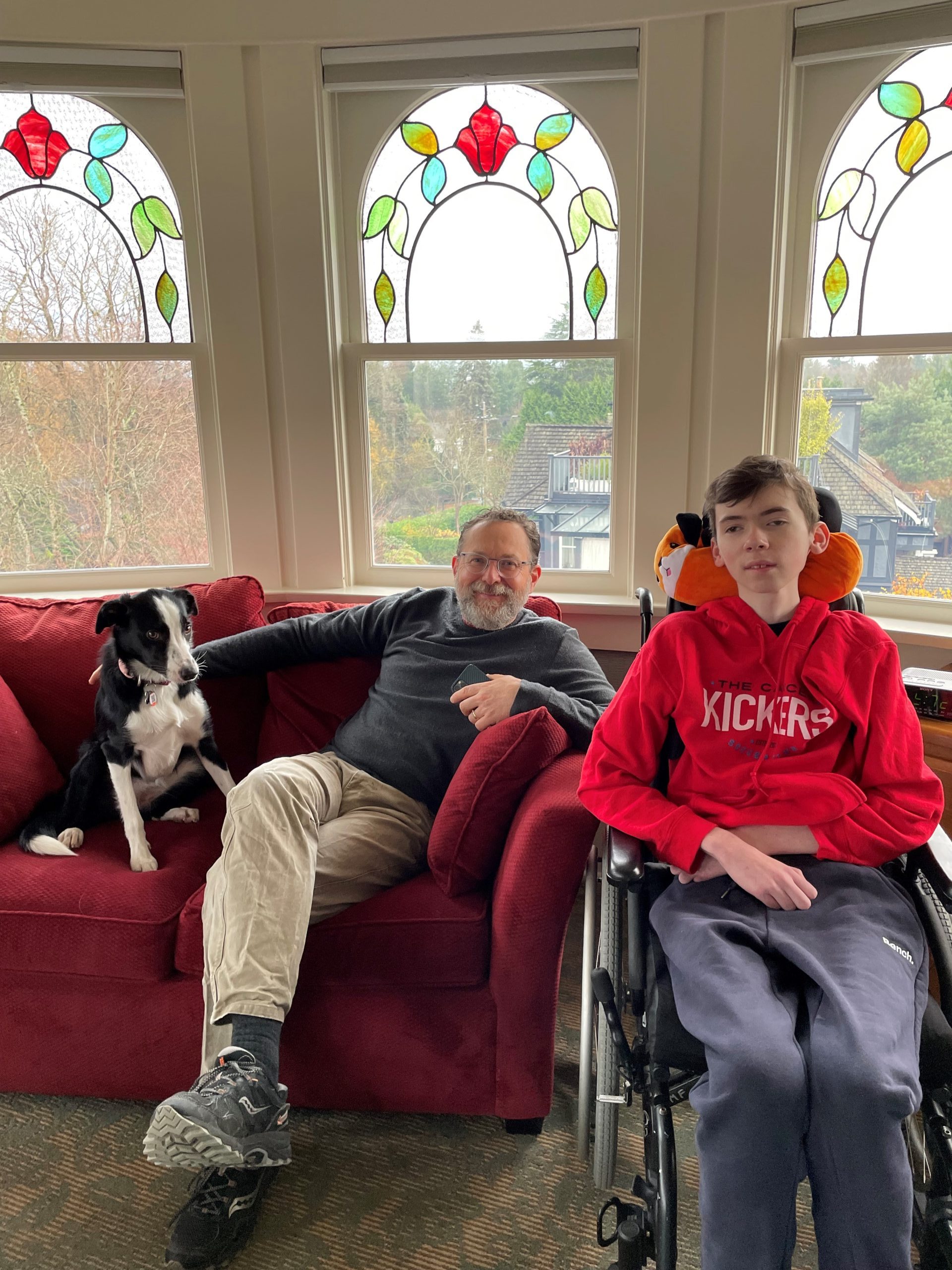 As we raise awareness about pediatric cancer, let us not forget the siblings who walk alongside their brothers and sisters in their fight. We hope you will continue to support organizations like Canuck Place, which provide not just medical care but also emotional support and moments of respite for families facing the unimaginable.