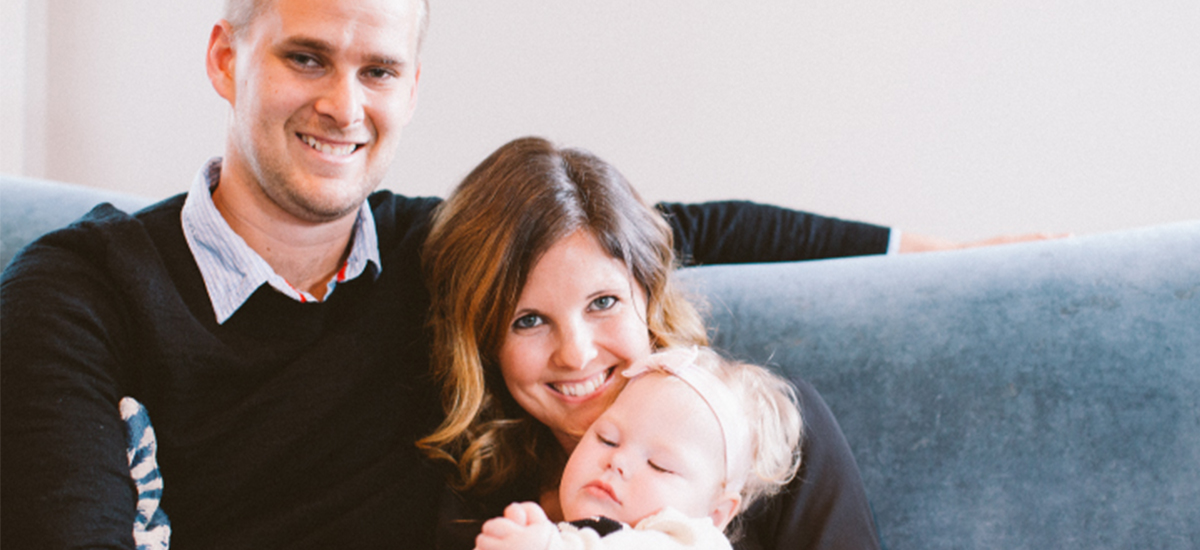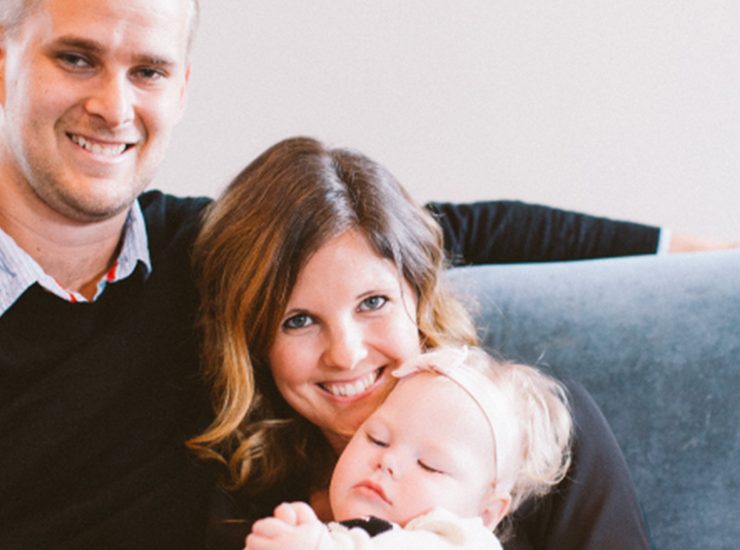 A Community of Love: The Luyt Family Story
Kaiti and Aaron Luyt spoke to a crowd of over 450 guests at the Canuck Place Gift of Love Gala in Abbotsford on February 17th.
Together they shared their journey with their daughter Layla, a beautiful three and a half year-old diagnosed with an incredibly rate genetic disorder referred to as PCH. It's a degenerative live-limiting disease that affects the development of the cerebellum.
Apart from a minor concern for low muscle tone at birth, Kaiti and Aaron had no cause for concern for the first few months of Layla's life. They moved to Ontario, ready to begin a new life as a young family.
At six months old, Kaiti and Aaron noticed that Layla wasn't developing as expected. What started as a trip to a paediatrician led to months of uncertainty as Layla grew increasingly weaker.
"Her breathing got worse; she lost the ability to suck and was seemingly dying in our arms," remembers Kaiti. "And we were told to essentially watch it happen. It was by far the hardest thing we've ever had to endure."
After a month-long hospital stay and endless testing, the family decided to move back to BC to be closer to family.
A nurse enthusiastically recommended the family connect with Canuck Place Children's Hospice.
"I didn't understand how someone could rave about a hospice," said Kaiti. "Isn't that where children go to die?  What we would come to realize is that Canuck Place is not just a place children go to die, but a place that helps children who are dying really live."
In addition to helping the family advocate for Layla's care and stabilizing her symptoms, the Canuck Place clinical team is also available any time, day or night, via a 24-hour care line that families can call with concerns they have while caring for their child at home.
Canuck Place has also provided Kaiti and Aaron with access to a community of parents who can truly understand what they're going through.
"Each time we stay at Canuck Place we have an opportunity to make a connection with another family going through similar things," Kaiti said. "When you meet other people who get it, it helps make this road a little less isolating, in a world that doesn't understand."
"Unless you are a part of this caring community, you will never fully understand how grateful you would be for its existence."
The parents shared how not only does Canuck Place create an environment where they feel they belong, and Layla's medical needs are cared for, but also one in which their daughter is truly loved as she is.
One of Layla's favourite activities is her bi-weekly music therapy sessions at Dave Lede House in Abbotsford.
"The first strum on music therapist, Karin's guitar brings an instant toothy grin that melts your heart," said Kaiti. "I know that my daughter is so special to me – to us – but when I see others create a bond and get a peek into how we feel – that is the best gift. To know she is making an impact. That she feels loved. Love is the only thing that keeps us going."
Learn more about The Canuck Place Gift of Love Gala and how you can support the growth of Dave Lede House in Abbotsford.