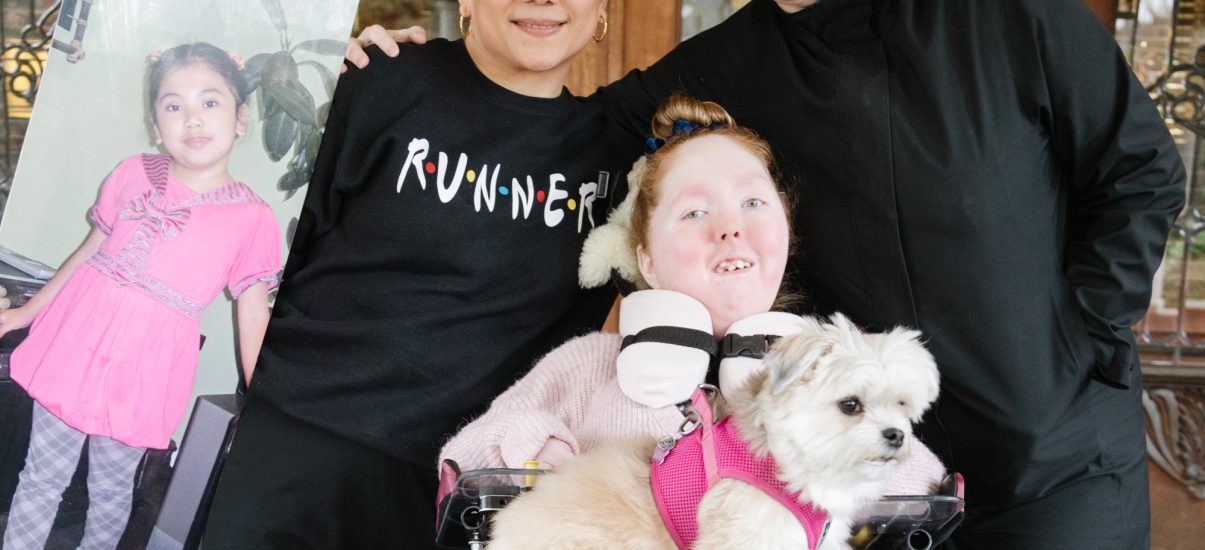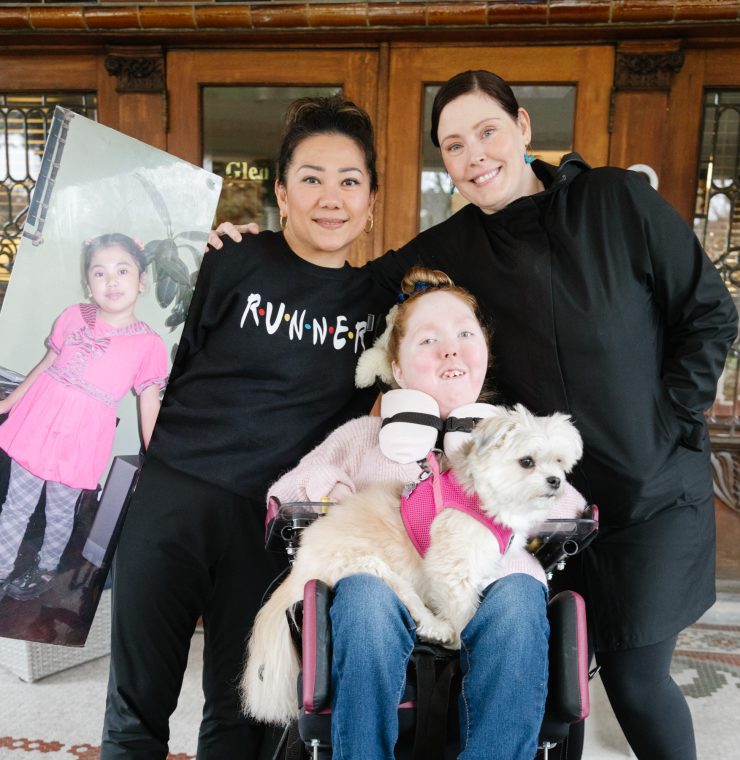 Canuck Place walks alongside bereaved moms
Today is International Bereaved Mother's Day and we are honouring moms who have lost their children.
This year, International Bereaved Mother's Day coincides with the annual BMO Vancouver Marathon. Canuck Place mom, Aubrey Delima, is running in the race with team Charlie's Angels Joy Runners to raise funds for Canuck Place. Below, she shares her thoughts on motherhood, losing a child, and how running has become an integral part of her healing journey.
Today, we recognize Aubrey and all bereaved mothers.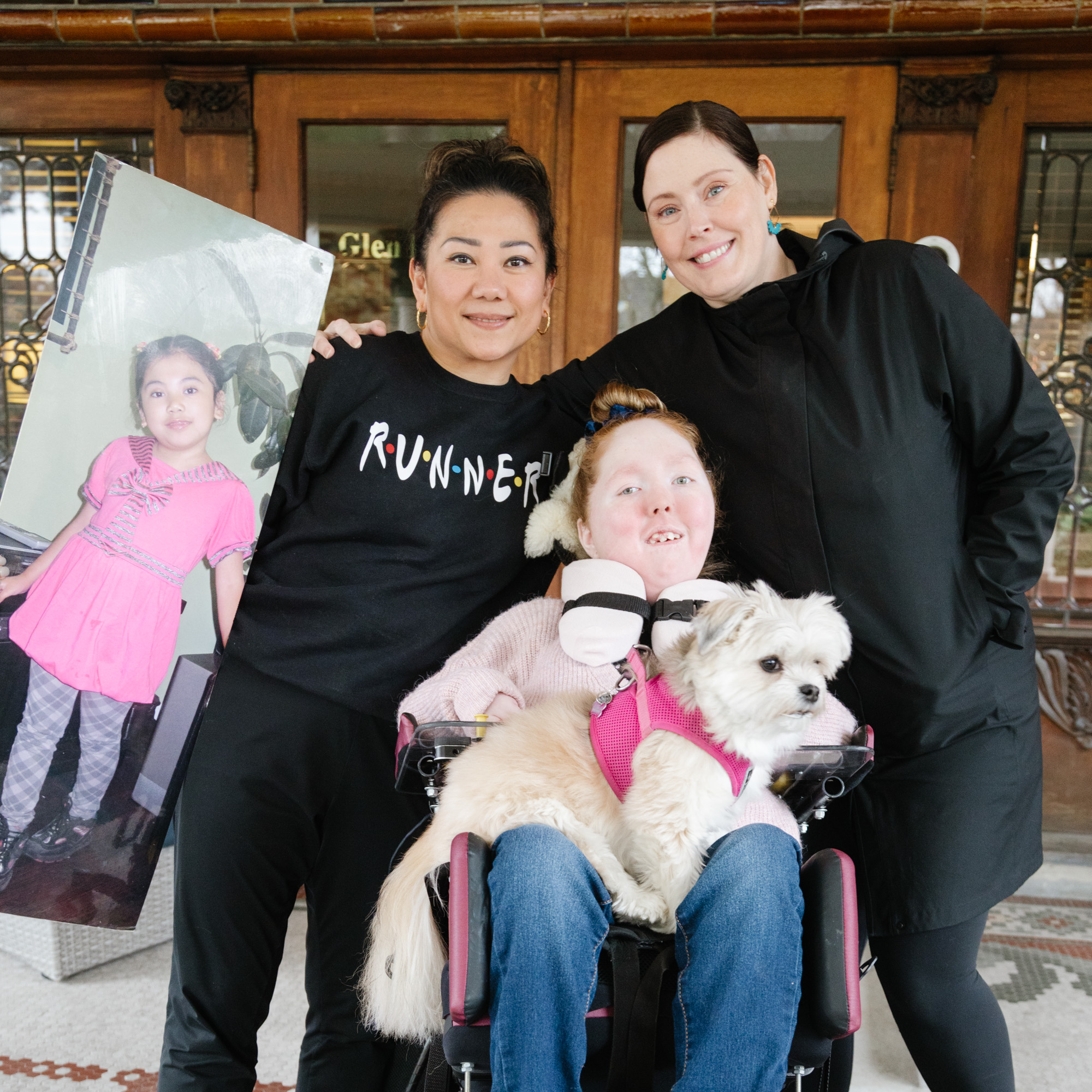 It's been 12 years since my second daughter Lauren (age nine) passed away peacefully at Canuck Place. I remember asking God, "What is her purpose?"
As time passed, her purpose (in relation to my life) became more and more clear. She was my teacher. She taught me courage, joy after a profound loss, to give service to others, and to love so deeply it hurts. Her purpose will live with me for the rest of my life and it gives me peace knowing she is part of my continued growth.
Canuck Place was Lauren's final home. We went in as a family of six. We didn't realize (at the time) that we would leave as a family of five. Everybody experiences loss and bereavement differently, but my experience with Lauren's death at Canuck Place was beautiful and blessed. It's as if there were angels surrounding us and God holding us during our last moments together. It was so peaceful amongst the chaos. I don't know how to explain it, but every time I think of it, it brings me back to Lauren and it gives me joy.  Needless to say, Canuck Place will always have a special place in my heart.
When Lauren passed, I made a commitment to fundraise for Canuck Place for nine years, to commemorate Lauren's nine years of life. Here we are, 12 years later, and still fundraising. We've hosted block or backyard parties, movie events, silent auctions, plant sales, and more, but the event that changed my life was running for a cause.
My first race was the BMO Vancouver Half Marathon in 2012. Before this, I never ran (even in high school). I am not a fast runner, either. Since 2012, I have run a half-marathon every year and last year I ran two full marathons!
Running became my outlet for de-stressing and gathering my thoughts. But truly, the most amazing part about running for me is the support! Our family, friends, and community always show up. Every. Single. Time.  Whether it be a financial donation to Canuck Place or emotional support to the run team, we are always surrounded by encouragement and kindness.
My first full marathon was BMO Vancouver Marathon in 2022 and it landed on Bereaved Mother's Day. That's when I saw a Canuck Place mother and daughter—Cherie and Charlie-Anne—run/roll the half marathon for Team Charlie's Angels and raise over $37,000 for Canuck Place. It made me so happy and I said to myself, "I must introduce myself to Charlie's Angels!" For me, Charlie represents courage, and Cherie a mother's love. I am excited to be part of their run team "Charlie's Angels Joy Runners" in the BMO Vancouver Marathon today.
Show your support by donating to our team as we run today!
If you donate $100 or more using my link, you will receive a free RUN JOY dry-fit shirt (courtesy of Aubrey).
– Aubrey Delima, Canuck Place Mom