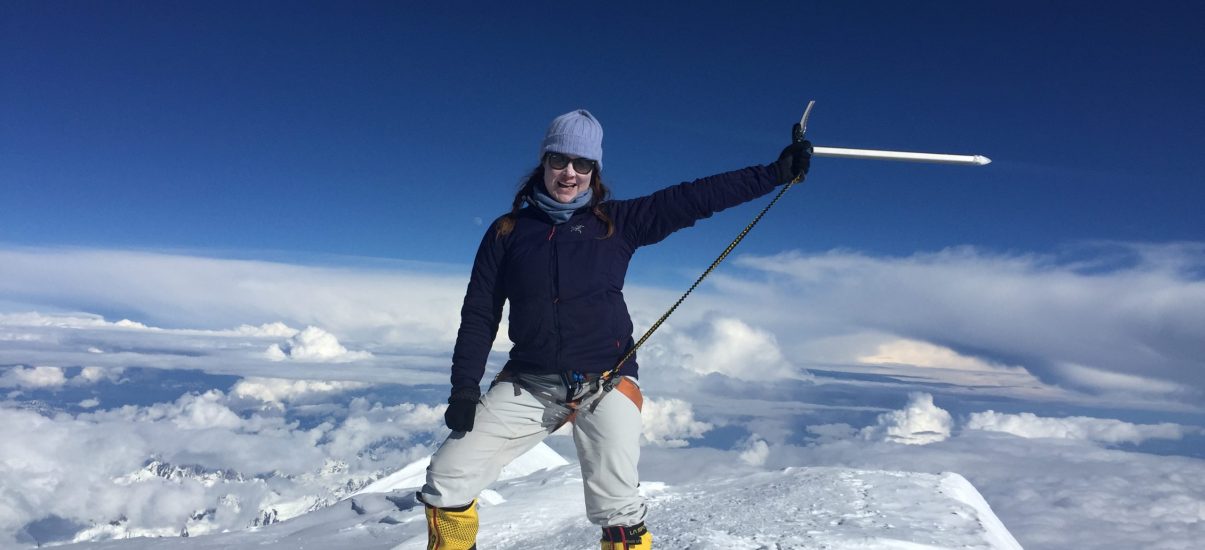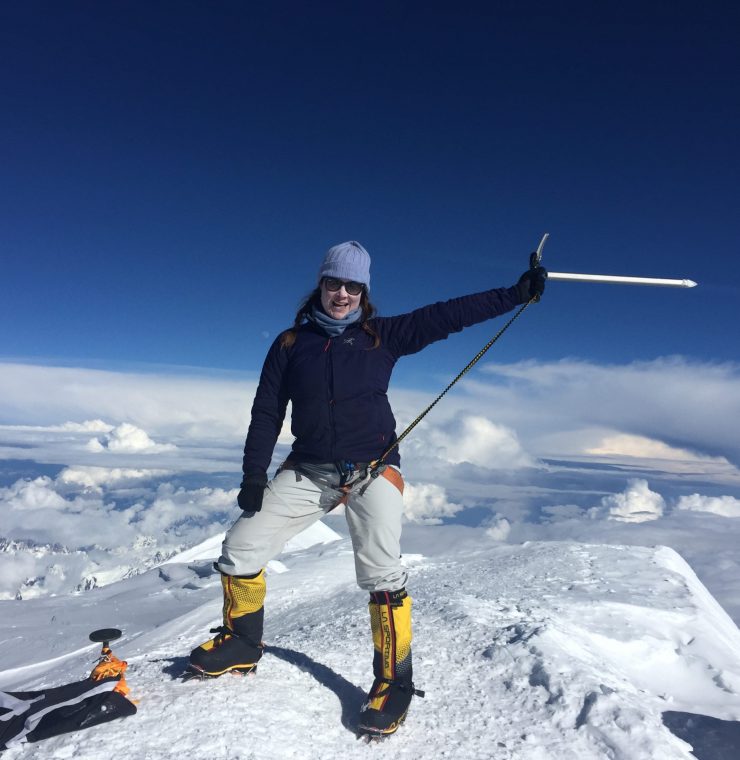 RUN4HOPE: 3 Ordinary People who did Extraordinary Challenges for Canuck Place
At Canuck Place, we are lucky enough to have an incredible community of donors and fundraisers who support our children and families. A handful of our fundraisers have taken a less traditional approach, choosing to challenge the physical and mental, pushing their bodies to the extreme in order to raise funds for Canuck Place children and families. These extraordinary people inspire us every day and we are honoured to share a little of their story to inspire you to run the 2020 BMO marathon or half marathon! 
Emily's Epic Swim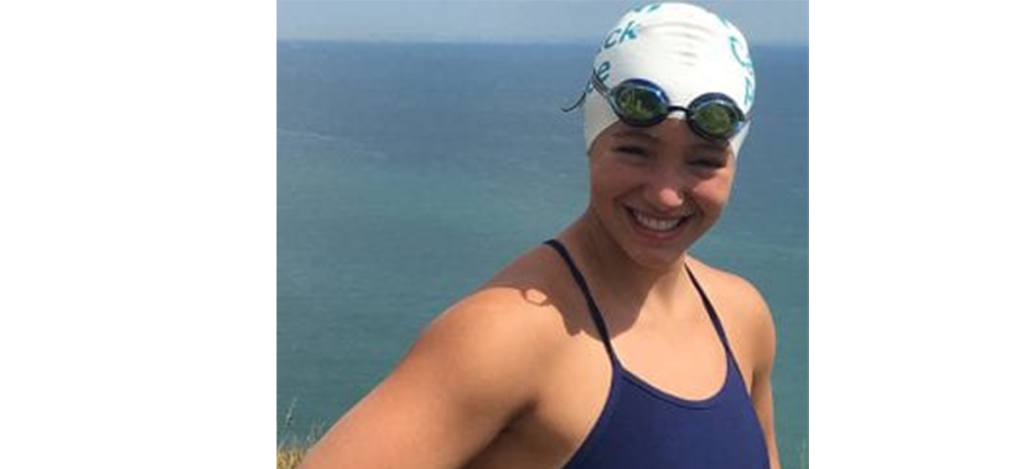 On Friday, July 14th, 2017 17-year-old Emily Epp swam across the English Channel to fundraise for her sister, Elan. The grueling 35km swim took her 11 hours and 57 minutes. It was a challenge for even the most experienced swimmer, much less a 17-year-old, but with Elan as her motivator, Emily accomplished her goal.
Canuck Place has been supporting Elan Epp since 2012. Elan experienced many health challenges as a baby, including diminished motor control, recurrent acute pancreatitis, feeding intolerance, severe scoliosis and hip dislocations. When the Epp family first came to Canuck Place, Elan was dealing with significant amounts of pain and vomiting.
With the help of Canuck Place Medical Director, Dr. Hal Siden, Elan began new treatments. Within months of her first stay at Canuck Place, the vomiting stopped and Elan was smiling, playing and laughing. Emily decided then that she would do whatever she could to help other kids like her sister.
With the family based in Kelowna, Emily began training in Lake Okanagan. She also accomplished an 11-hour swim around Bowen Island before traveling to England to swim the Channel.
Despite chilly, choppy waters and wearing nothing other than a bathing suit, cap and goggles, Emily completed her swim across the English Channel.
Emily's original fundraising goal was $4,000 for Canuck Place. She ended up bringing in over $40,000.
Liz Rose and the Seven Summits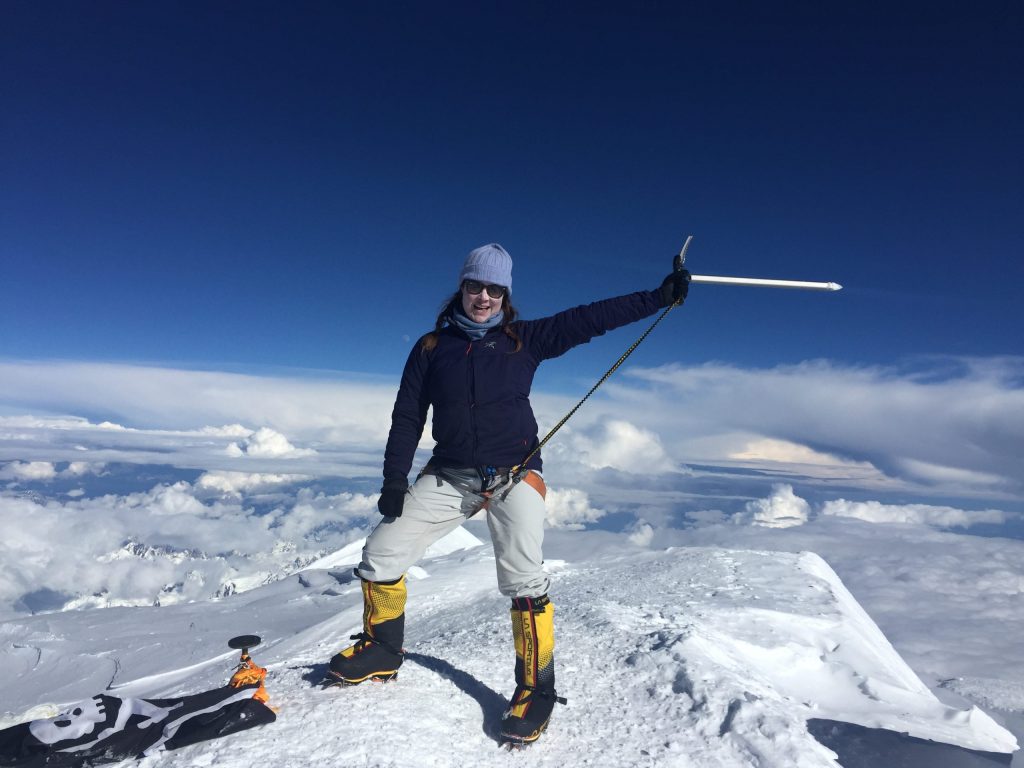 On November 3rd, 2017, Liz Rose became the youngest Canadian to climb all Seven Summits of the world. Her final decent was Mt. Kosciusko in Australia.
What started as a hobby turned into a passion. Her quest began in 2015 when Liz climbed  Mt. Kilimanjaro. The young Vancouverite then tackled Argentina's Aconcagua, Everest from the North Side in Tibet, Antarctica's Vinson, North America's Denali and Russia's Elbrus.
Liz wanted to her seventh challenge to have meaning. Taught from a young age about the importance of helping others and giving back to the community, Liz chose to dedicate her final climb to the children and families at Canuck Place.
When she reached the top of her seventh summit, Liz pulled out a flag emblazoned with signatures and wishes from our children and families.. She carried their stories' and journey's through each climb, moving one foot in front of the other to honour and celebrate the Canuck Place community.
Liz had an ambitious fundraising goal of $200,000. She accomplished it with the support of The Rose Family Foundation and Friends, who matched every dollar up to $100,000.
Jill Yoneda's 24-Hour Swim Across the Georgia Straight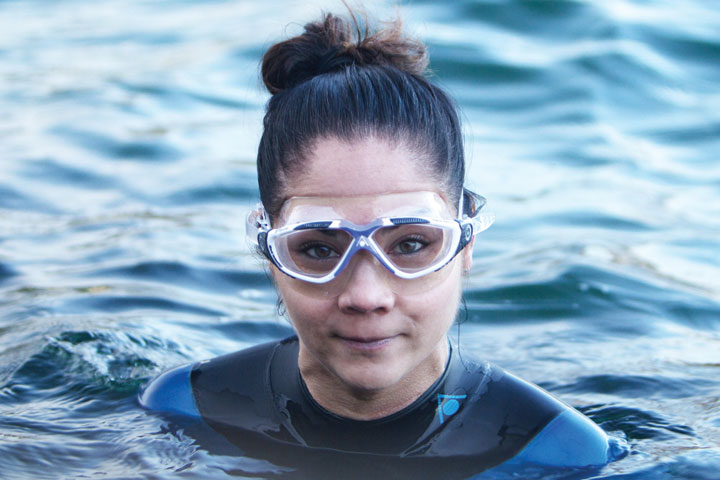 On August 3rd, 2018, 43-year-old Jill Yoneda completed the first ever double crossing of the Georgia Strait. She swam a total distance of 80km and was in the water for 25 hours without a break.
The Vancouver Island native grew up around the water, a passion that carried into adulthood as she became a Team Canada member in the extreme sport of free diving.
But her passion for being in the water was challenged unexpectedly. In 2004, Jill suffered a type 2 decompression accident, after which doctors discovered a hole in her heart. She was later diagnosed with a degenerative disc disease, compartment syndrome and a rare condition called Popliteal artery entrapment syndrome. She has had more than 15 surgeries.
Despite the complications in her body, Jill was determined to swim for the children and families at Canuck Place. Her passion for the water and Canuck Place are continuing in 2020. Jill is training for another marathon swim, set to take place in summer 2020.
Thanks to the RUN4HOPE charity program, being an extraordinary athlete is super easy! Whether you fundraise $50 or $20,000, and everything in-between(?), every dollar raised means you're supporting children with life-threatening illnesses and their families as they navigate the hardest time of their lives.
Every time you lace up your running shoes and hit the pavement, you can bring Canuck Place care to those in need, when they need it the most. We are grateful for the incredible community of climbers, swimmers, runners and fundraisers. Together, we can provide the space families need to manage their pain, create special memories and share love.