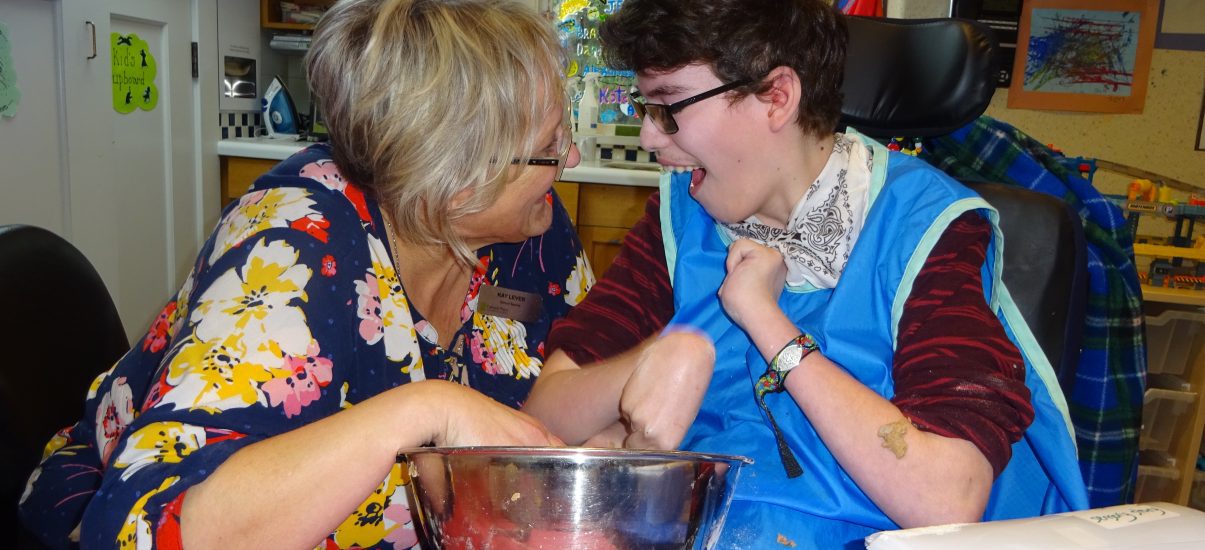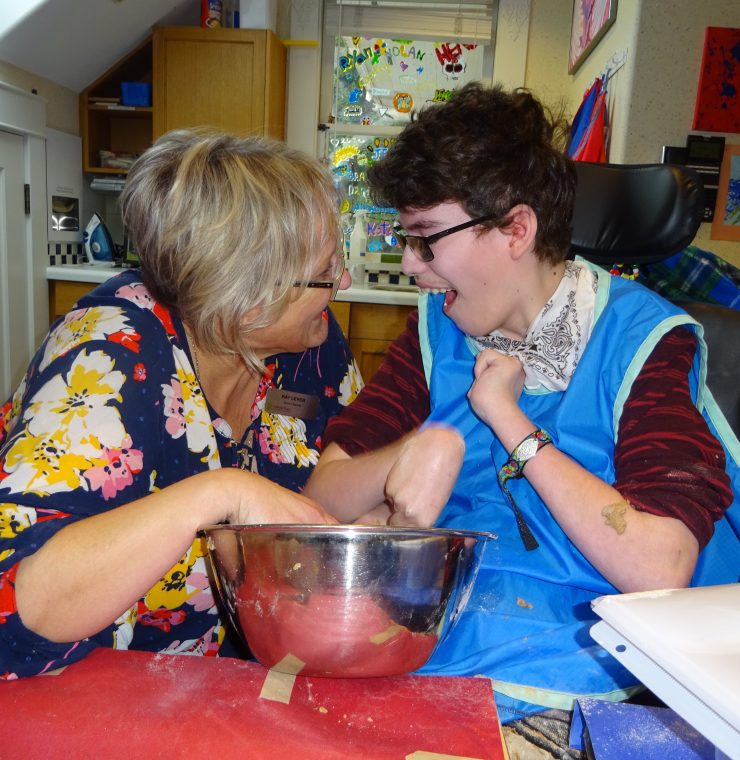 Back to school with Canuck Place
When you hear the words 'children's hospice' a school room is not the first thing that comes to mind. At Canuck Place, we encourage kids to be kids. Children and siblings staying in-house thrive through daily schoolroom lessons. With arts and crafts, children benefit from self-expression. We sat down with Canuck Place teacher, Kay Lever to learn more about the classroom and her unique teaching program.
Why do we have a school at the hospice? It's what kids do! It's familiar, distracting, and fun! It also provides another circle of support in the hospice, one that doesn't focus on the child's medical needs.
Everyone staying at Canuck Place Vancouver – Glen Brae Manor, can attend school, both children on the program and their siblings. We support the children with work they may have brought with them or with grade appropriate work, often based on our themes and their interests.
I have been the teacher at Canuck Place since 2014 and we also have an educational assistant, Miss Kim, who is in her second year with us. We are both Vancouver School Board employees.
The school room is open 9 a.m. to 3 p.m., Monday to Friday, during regular school term time. In the mornings we participate in more typical 'classroom' activities and in the afternoons, we do arts and crafts and kid's choice outings with the recreation therapy program.
Our aim is always to give the children the time, attention, and joy they deserve while also expanding their learning and experiences.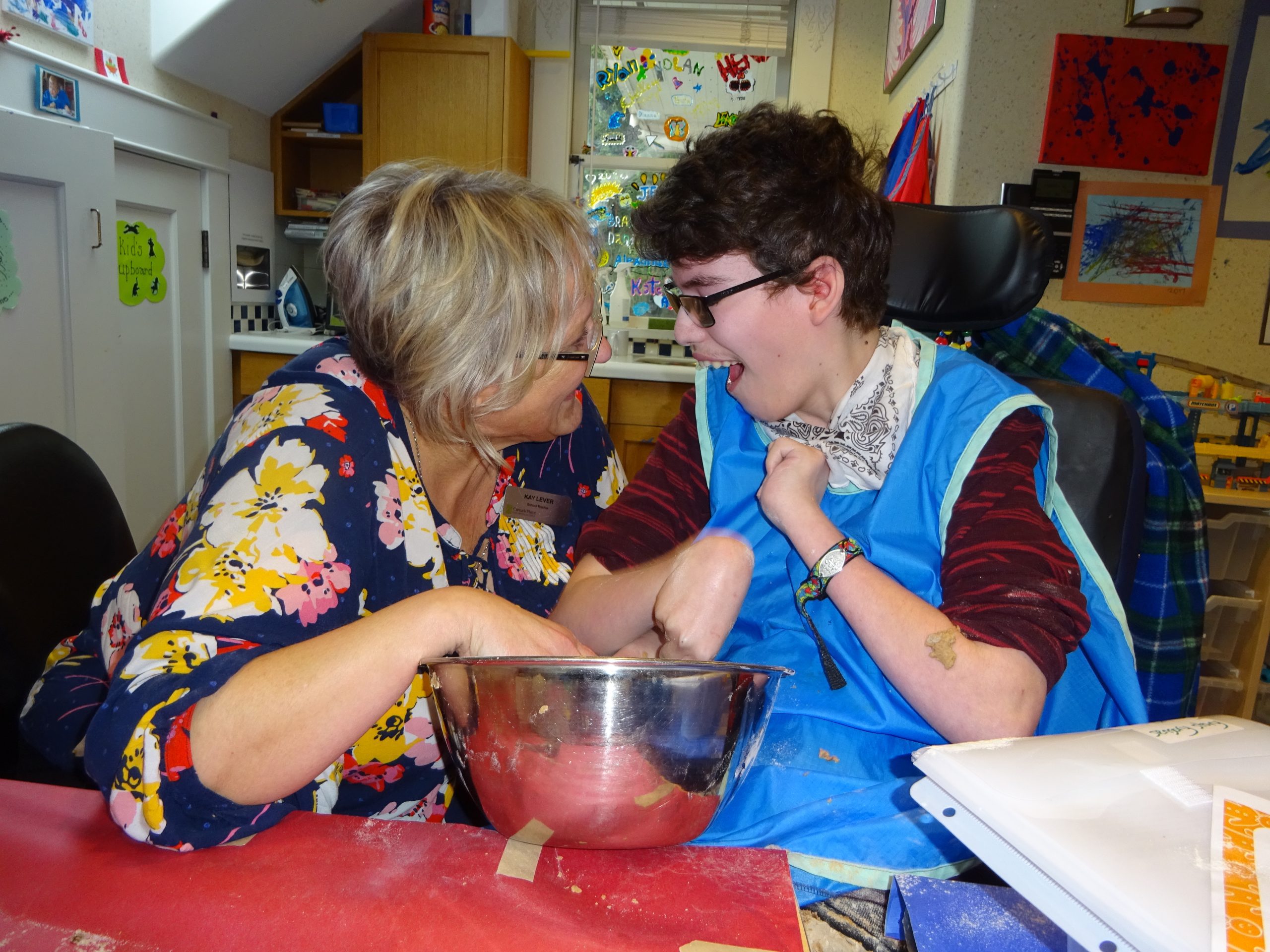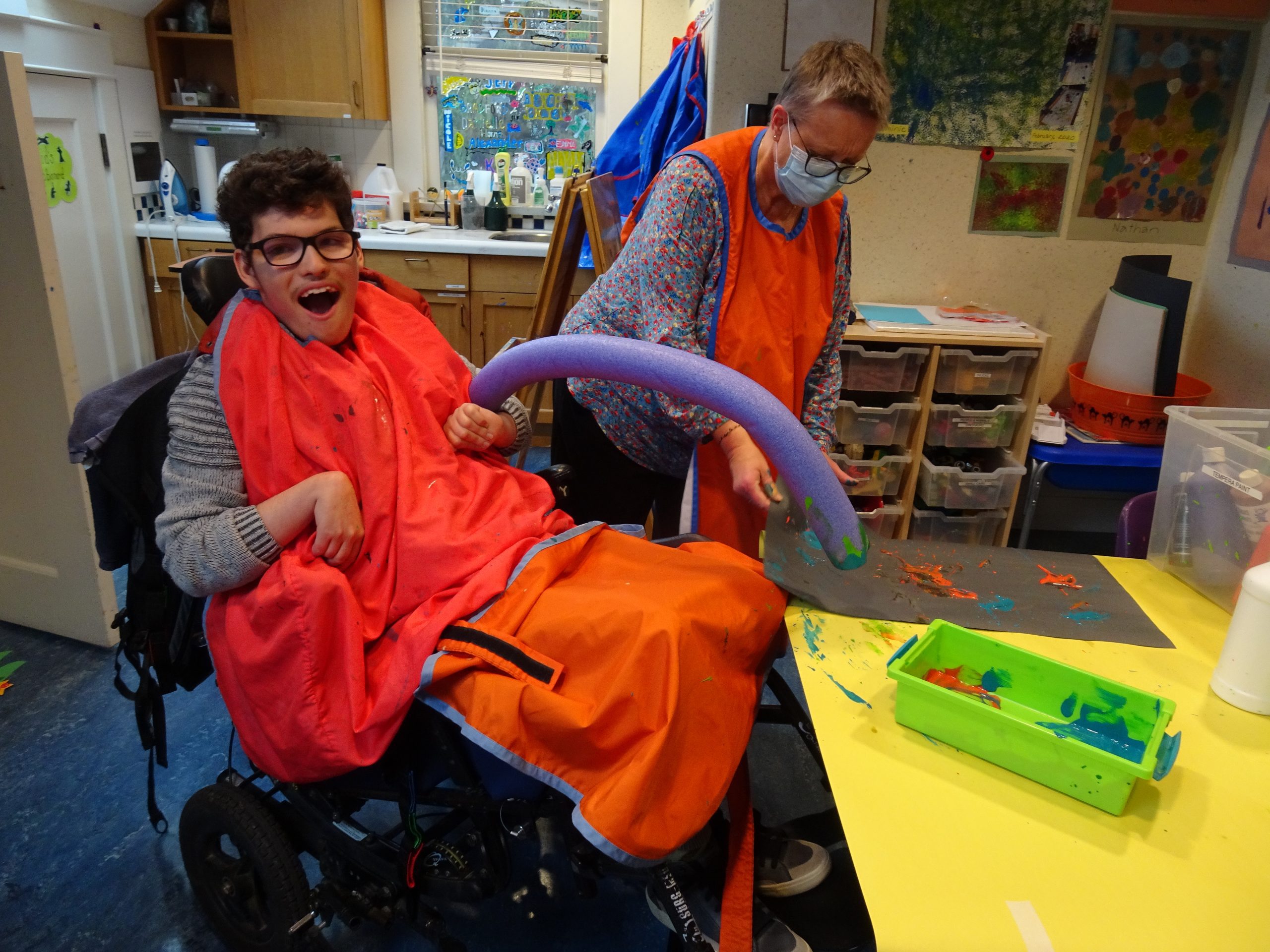 We use every corner of the house! From the school room to the art room, music room, garden and more! And we are very grateful for the fabulous sensory garden that was created by our amazing facilities maintenance team this summer.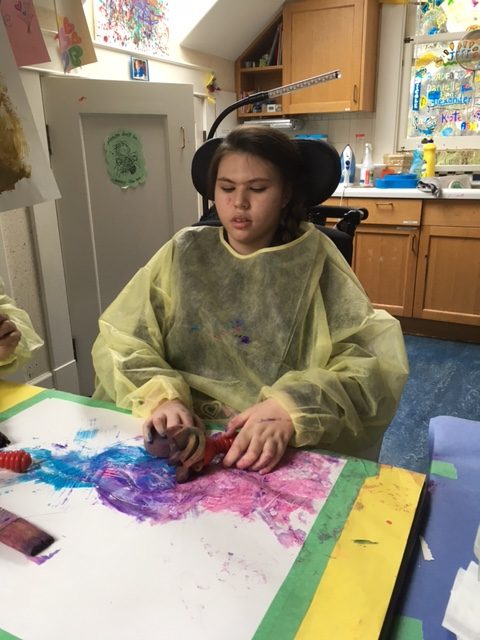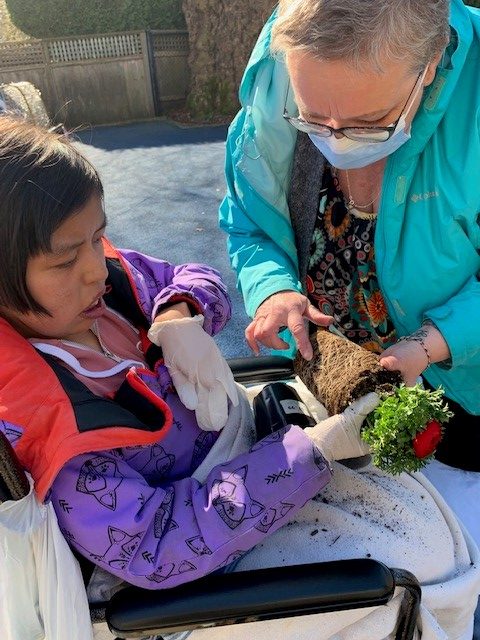 The learning we do includes everything from academics to sensory exploration, singing, sewing, baking, and even dissecting cow's eyeballs!
We love to bake every Friday and we use adapted equipment so that all the children are part of the process.
We also learn about and hatch chicks and butterflies every year— always very popular with the kids, their families, and the staff and volunteers.
We love science experiments (the messier the better!) and create art work in every way imaginable! We paint with cars, loofahs, switch operated dinosaurs, bubble wrap, and enjoy making scented playdough, gloop and slime. Sensory play is very important to a lot of our children.
When a non-verbal child is at the house we lend them a camera and when they leave we create a digital booklet for them so that they can share the fun they had with their family and their classmates at school.
We love having conversations with our non-verbal children, communicating through eye contact, touch, and vocalizations.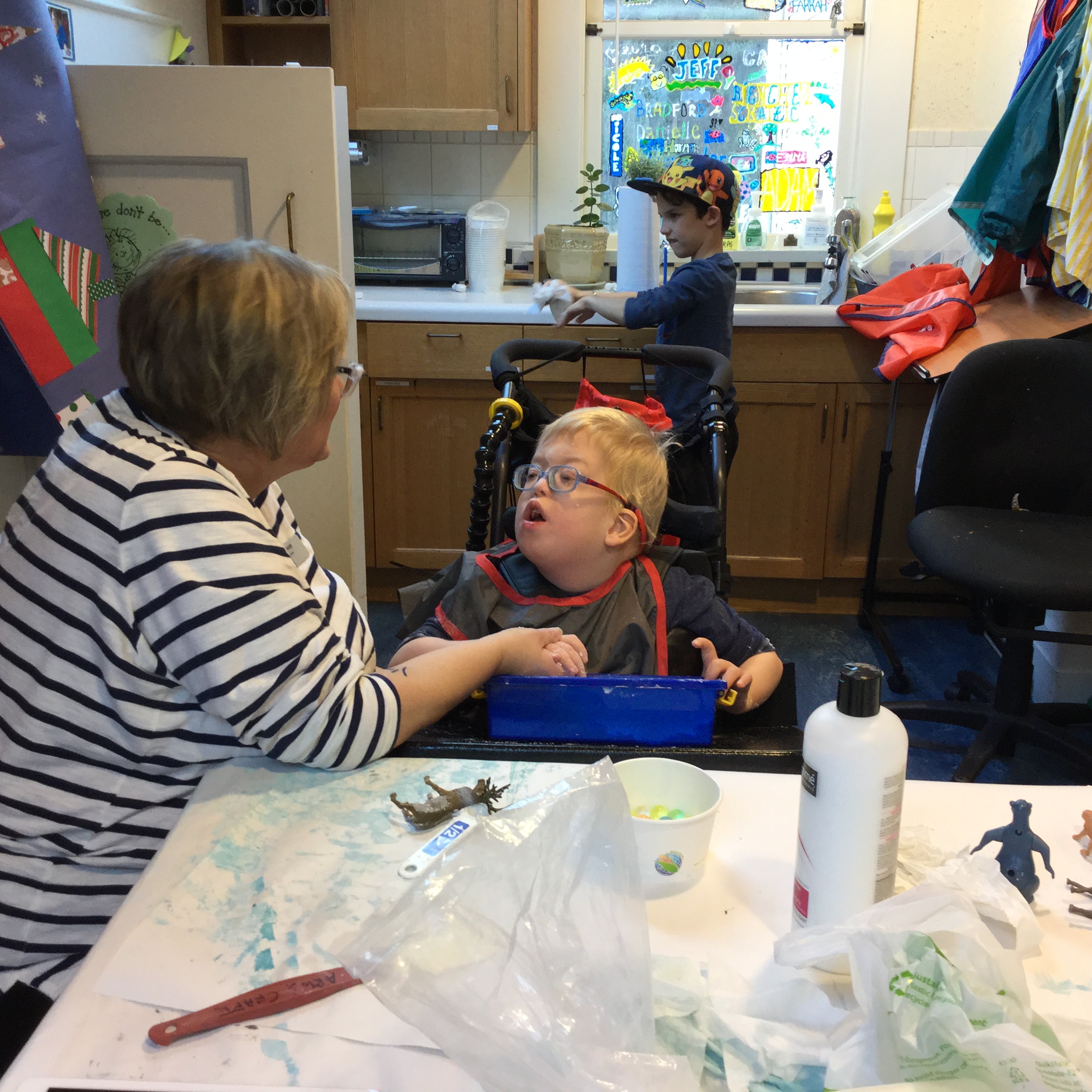 We also hold online classes twice a week for Canuck Place children in the community and children staying at Canuck Place Abbotsford – Dave Lede House. They are a great way to connect!
The feature wall in our classroom this year is going to be Rainforest themed. We will share lots of interesting information on the wall and, most importantly, we'll display all the fabulous on-theme art work the children create.
Of course, we couldn't do any of this without the help of our fabulous volunteers! We have lots of regular volunteers in the school room. We are able to set them up with activities with the kids and this allows us to give the children the time and individual attention they deserve. We also do a lot of training with them around interacting in the most positive and beneficial ways with our non-verbal children. They are fabulous! – Kay Lever, Canuck Place Teacher