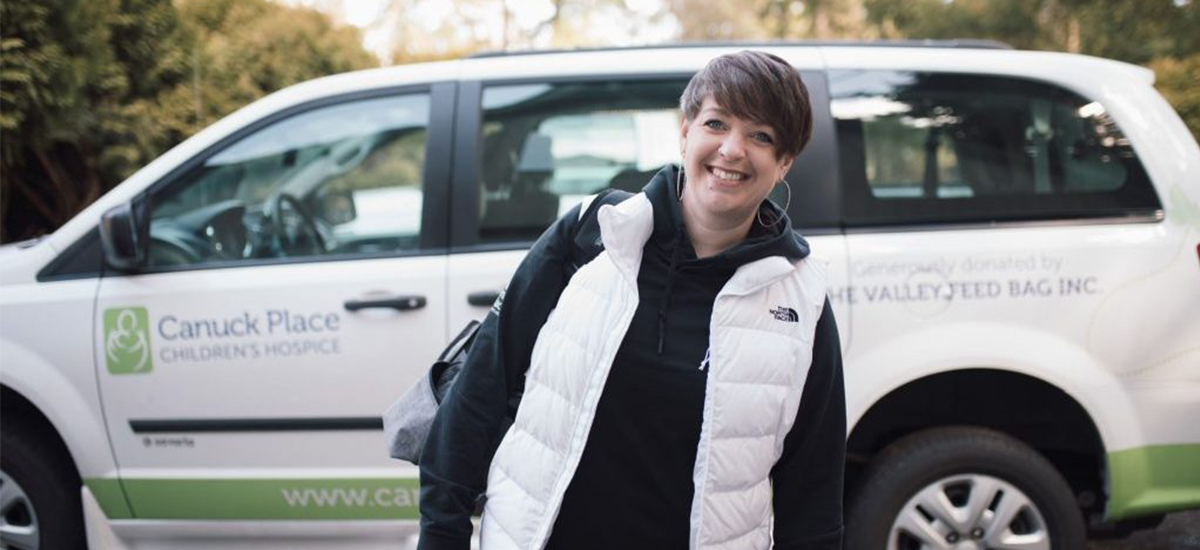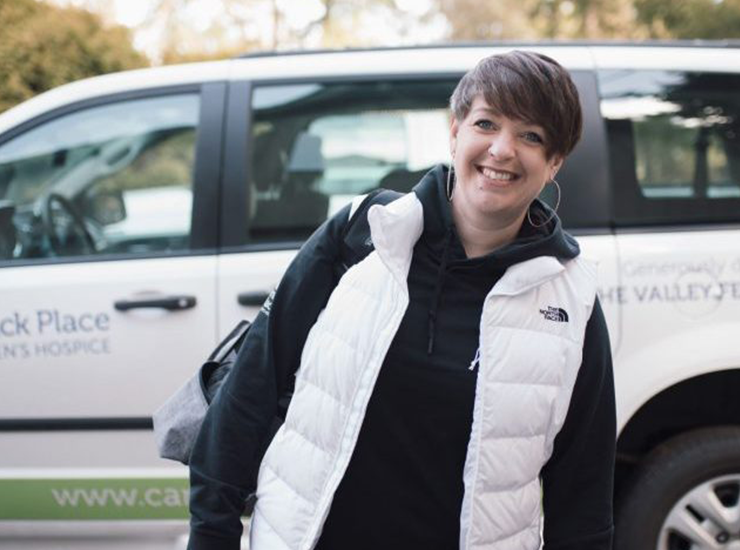 Canuck Place Nurses Answer the Call: Meet Rachel Neufeld
This week is National Nursing Week and we're celebrating the incredible nurses that care for children and families on our program.
As part of a series of interviews, we spoke with Nurse Practitioner, Rachel Neufeld to learn more about her experience at Canuck Place.
Can you tell us what a typical nursing shift looks like?
My days are quite variable: admitting or discharging kids from Dave Lede House, our Abbotsford location, phone calls to children and families in the community, home visits for Enhanced Community Care program families, emails and phone calls with other professionals for collaborative care or for care coordination, family team meetings, symptom management for kids in house or in the community, and occasionally consultations at some of the Fraser valley hospitals or virtually.
How long have you been working at Canuck Place?
3.5 years
When thinking about a Canuck Place family who has made a significant impact on you. What are some of the little things that you did to attune to the family? How did it make a difference for them?
There are so many families that have nestled into soft spots in my heart. I have witnessed parents overcome significant barriers and adversity to care for their child at home where they knew they wanted to be. I have watched families live so fully and fiercely, focusing on the child's comfort when time was shorter. I have worked with teens and young adults to maintain as much autonomy as they can during their illness. I have seen families manage the care of some seriously complex kids and see the positive impact the respite and symptom management can have. In all of these situations I try to learn who the family and the child are, what are their values and figure out how we can meet them where they are. I think it has been helpful to hear what is important to them.
How do you get to know the kids and families in your care? And why is that important to the work that you do?
I have gotten to know families in various ways. Sometimes it's during respite or symptom management stays at Dave Lede House, through phone calls or zoom calls, at hospital or clinic and in the home. It depends on where the child is and what the needs, wishes, and goals are for the family. I love that we get to care for these families in all locations around the province! Sometimes we meet for more formal meetings like a family team meeting or serious illness conversation and sometimes it's little by little over time. I think it's paramount to get to know families so we can provide support and care and give recommendations based on the family's values and goals. It's important for families to feel heard and that can help build a trusting relationship where they feel safe.
Nurses at Canuck Place help to create a healing environment where our families feel accepted, empowered and treated with dignity and respect. What are some specific ways that you help children and families feel safe, empowered, heard, and respected?
A couple of times we have had families wanting to travel with the child and family. When a family wants to travel with their child across the country, the care is about "how do we support you to learn how to replace a catheter, or give medication or access care in another setting", empowering families to learn the care, knowing there is always support behind them by phone or video. It is talking through the balance of risks, how to mitigate them, and respecting their choices. It is being honest and direct and by offering support and/or recommendations that meet their values and goals, they can know they are heard.
As a caregiver, how do you care for yourself? Where do you get support from?
My happy place where I rejuvenate is the outdoors; hikes, kayaks, etc. I have also found a trusted counsellor as a place to be heard when I need some added support.
Thank you to our incredible nursing staff whose heart-centred care keeps Canuck Place going. SUPPORT THIS CARE TODAY. Stay tuned for our next interview!