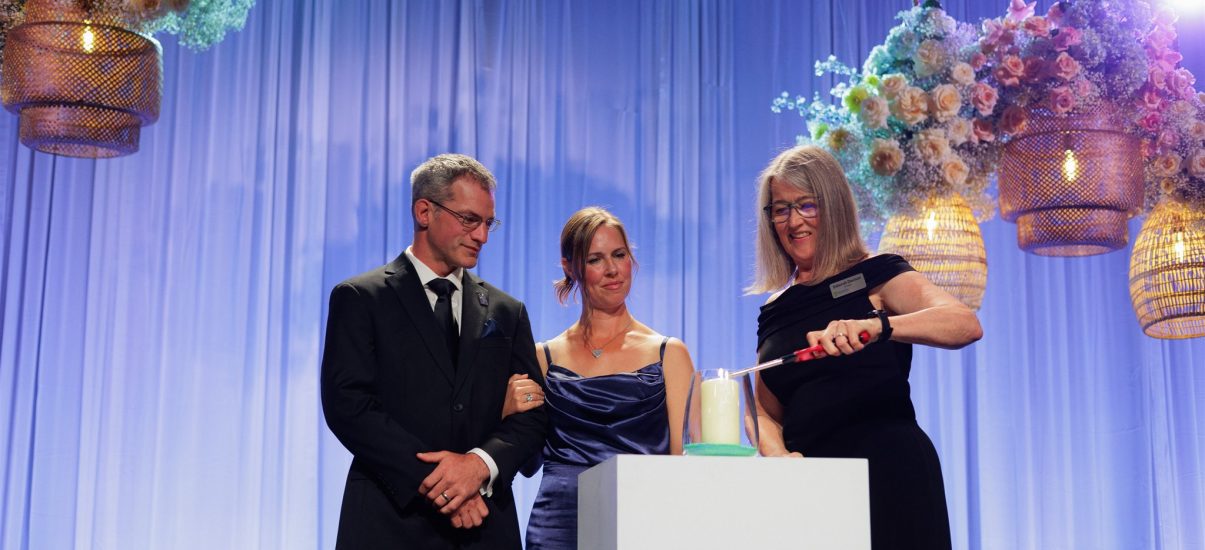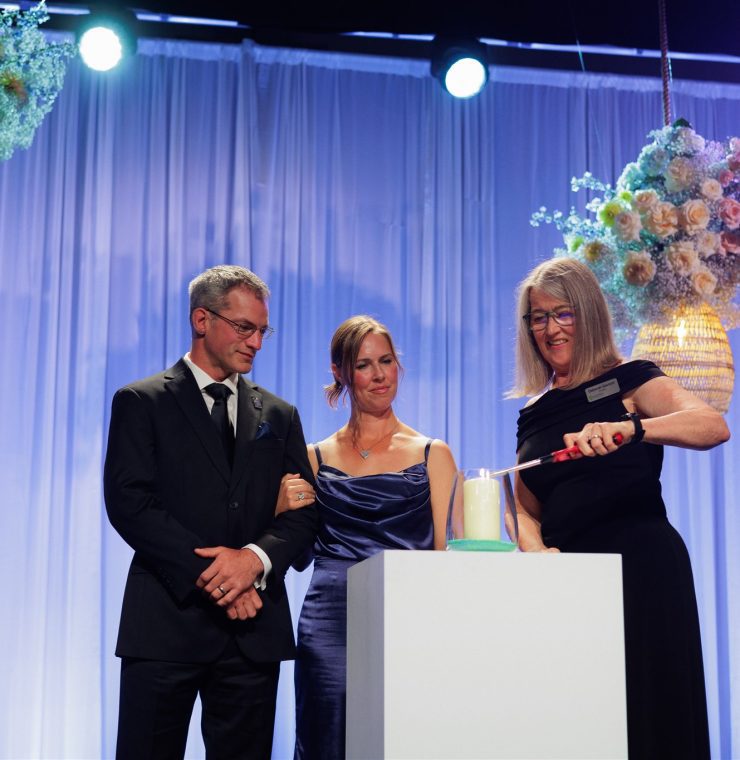 2023 Gift of Time Gala raises over $1.55 million
We are so thankful for the generous community who supported the 19th annual Gift of Time Gala presented by Nicola Wealth.
Thanks to the generosity of over 500 guests, the event raised over $1.55 million for Canuck Place, the pediatric palliative care provider for over 871 children and families in BC and the Yukon.
This year's Gift of Time Gala saw an exciting collaboration with BC artist, Gabryel Harrison. Her painting Spring is Constant was the inspiration behind the event's design. Global BC's Sonia Sunger hosted the memorable event which featured entertainment from youth performers from the MEI Screaming Eagles Drum Line and Bukola, and dancing with DJ Marvel. Auctioneer Fred Lee energized the room during the live auction and funding important care programs at Canuck Place.
"We are so incredibly grateful for our Gala co-chairs, Michelle Porter, Lucy Greer, and Robyn Lalani, and the exceptional Gift of Time Committee who contribute their creative, passion each year to make the evening so impactful and memorable" said Chief Executive Officer, Denise Praill. "We also extend our deepest gratitude to Canuck Place parents, Wes and Maria Toews for sharing their Canuck Place care story and beautiful daughter Sophia with the room. And of course, the evening was also made possible thanks to our generous sponsors and incredible Canuck Place volunteers who continue to support the gala each year."
Canuck Place parents Wes and Marie Toews lovingly shared the story of their baby girl, Sophia, who received both perinatal care and end-of-life care at home through the Canuck Place Enhanced Community Care program. With the support of Canuck Place nurses and counsellors, the Toews family were able to make precious memories together both at home and at the Vancouver hospice, surrounded by family and loved ones.
"Beyond the immediate after Sophia's death, there are so many pieces of support from Canuck Place; delivering a Canuck Place candle, memory making, attending her funeral, counselling support, and bereavement group. The impact of having someone walk beside us on a journey we don't know how to take is hard to articulate and is so invaluable to us," said Wes and Marie Toews.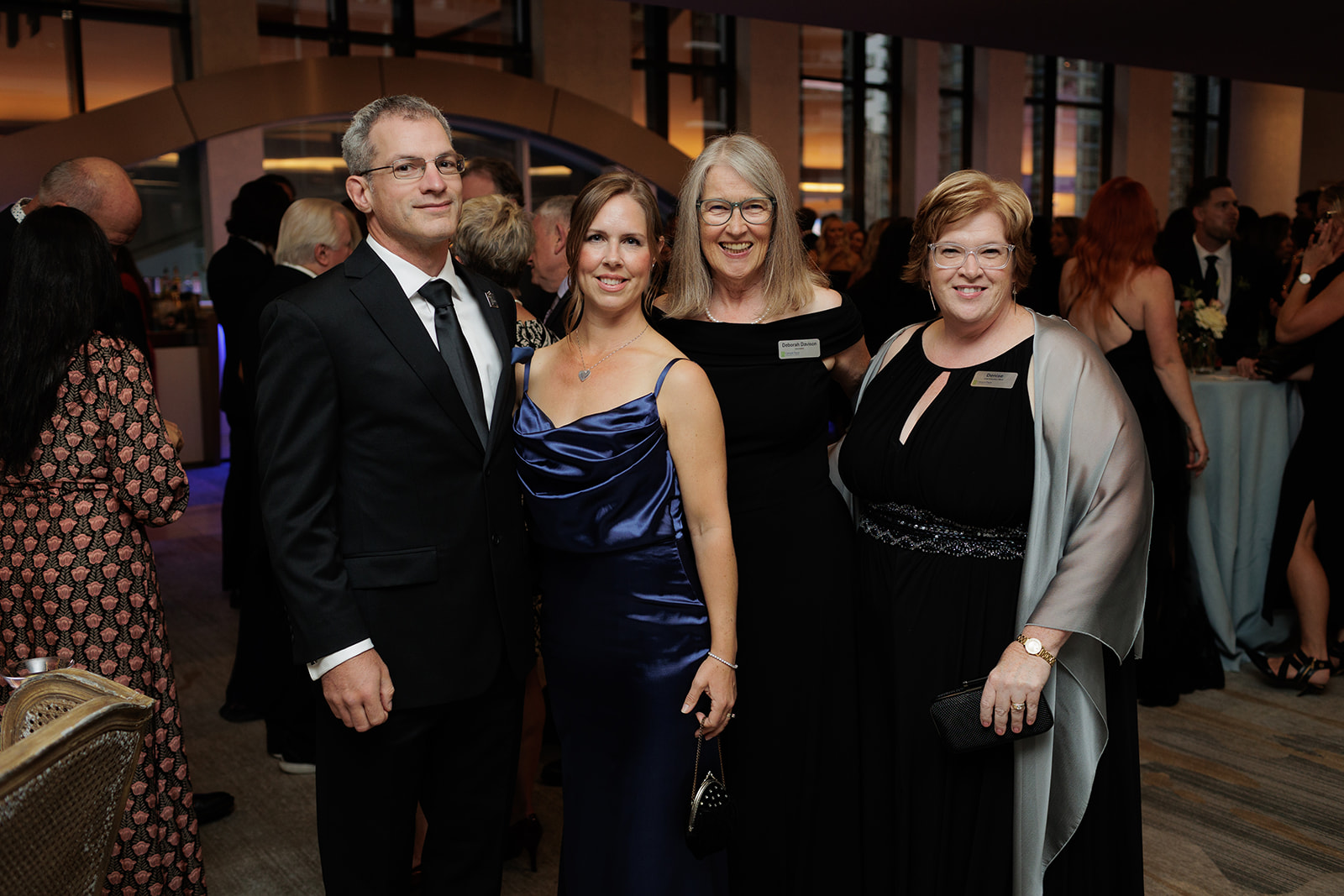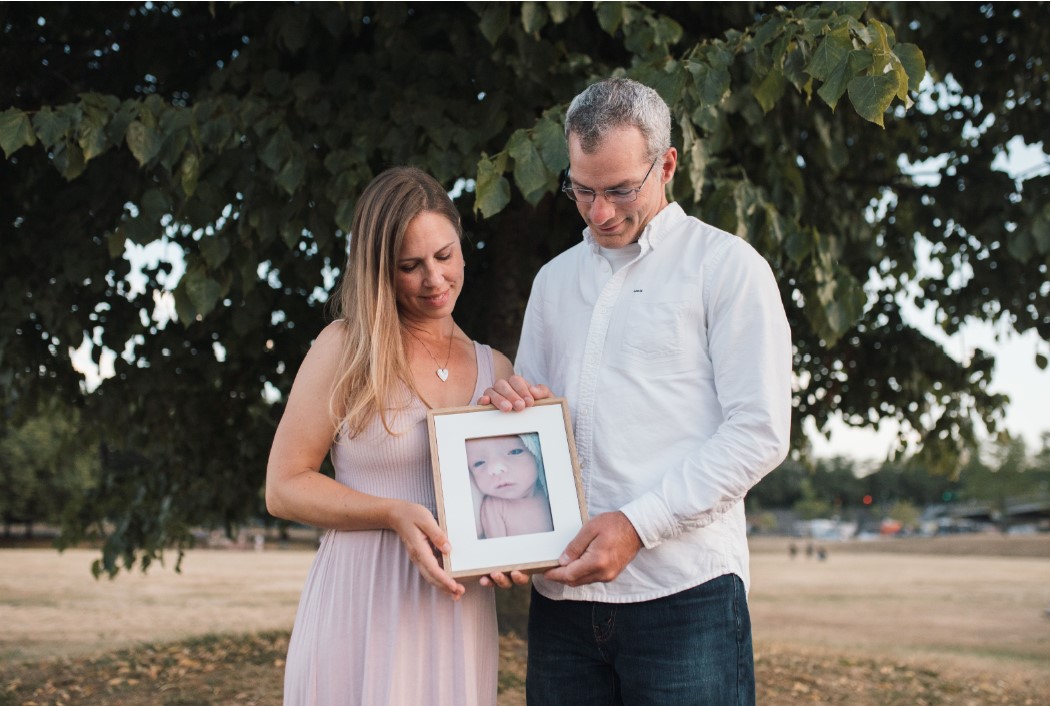 Attendees bid on exclusive auction items, as well as supported Canuck Place directly through Fund-A-Need. Guests also participated in a candle lighting ceremony, lighting a candle in honour of Sophia and the other children who have been cared for at Canuck Place over the past 29 years.
The funds raised from the Gift of Time Gala will support pediatric palliative care provided by Canuck Place. Last year Canuck Place had a 63% increase in family members staying in our hospices for medical respite care, a 31% increase in community-based and in-hospital care, as well as an 80% increase in care provide in-home, through the Enhanced Community Care Program. Patients on the Canuck Place program are the most medically complex and ill children in the province and funds from the Gift of Time Gala ensure families have special moments.
Canuck Place continues to raise 60% of our operating funds through a community of donors and corporate supporters including gala sponsors Nicola Wealth, Pacific Property Group, GenCap Mining Advisory, RBC, and Strand. Together, they help give lasting memories to families and help give short lives the gift of great days
Watch Wes and Marie Toews' speech during the Gift of Time Gala, where they tell the story of their daughter Sophia and their family's journey with Canuck Place.
OUR SINCEREST GRATITUDE
We are so grateful to the committee, our sponsors, volunteers, and everyone who dedicated their time to make this event a success.
Want to make sure you get notified when tickets for next year's gala become available? Click here to join our mailing list.
Interested in learning more about getting involved with the event? Contact our Associate Director of events, Courtenay Cardinal, or visit our events page for more details.